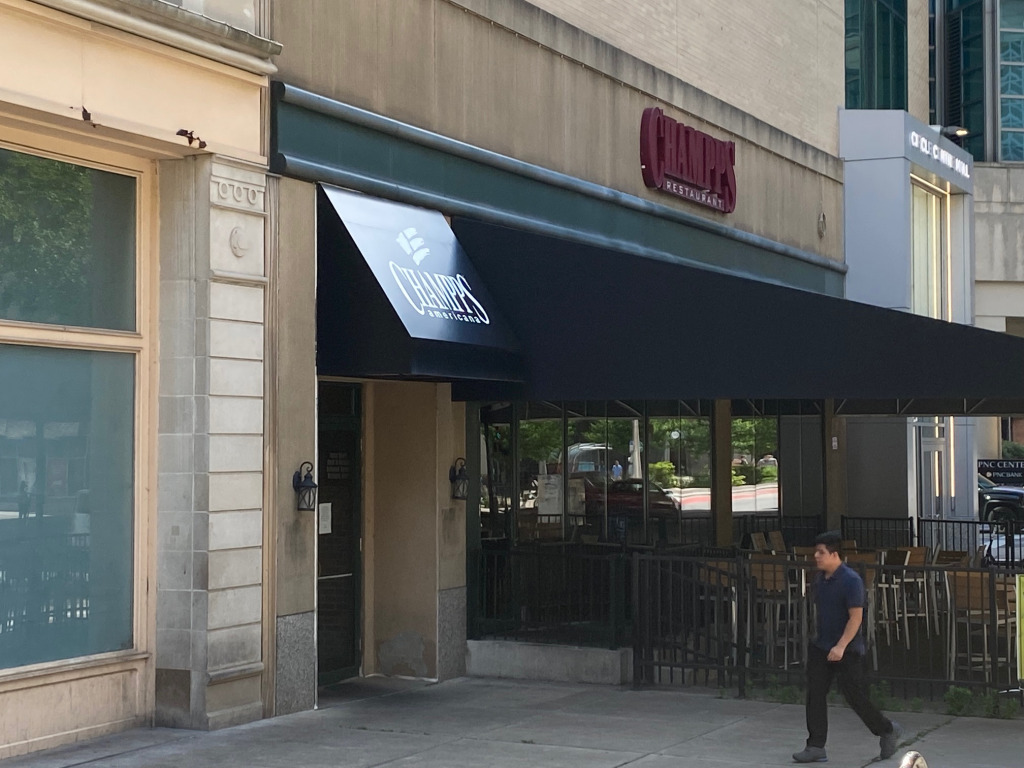 Champps Kitchen + Bar has ended a 20-year run in downtown Indianapolis—another apparent victim to the COVID-19 pandemic.
"Due to unforeseen circumstances, Champps is closed permanently as of Sunday 6/28/21," a notice posted on the restaurant's door says. "We appreciate everyone's patronage over the years and look forward to serving you in other locations."
The downtown sports bar and casual dining restaurant opened in Circle Centre at the corner of Washington and Illinois streets in 2001 as Champps Americana.
An employee said the restaurant simply could not continue to pay rent at the sizable location with almost no business. The ground-floor establishment thrived for two decades thanks to a steady stream of convention, mall and event business, but much of that dried up during the pandemic.
Champps was once a sizable chain with more than 60 sports bars, including another location in Indianapolis at Keystone at the Crossing that operated from 1995 to 2017.
A Champps at Indianapolis International Airport also recently ceased operations, but that closure was announced in 2019 as part of the airport's rotating lineup of food and beverage vendors.
The 37-year-old, St. Paul, Minnesota-based company now lists only five remaining locations, with one each in Minnesota, Michigan, New York, Ohio and Pennsylvania.
Champps is owned by San Diego-based Fun Eats and Drinks LLC, which also owns the pub chain Fox & Hound. Fun Eats and Drinks acquired Fox & Hound and Champps for $26.8 million in 2017 after its former owner, Last Call Guarantor LLC, filed for bankruptcy. Last Call acquired the chain in 2007 from Champps Entertainment Inc.
Please enable JavaScript to view this content.