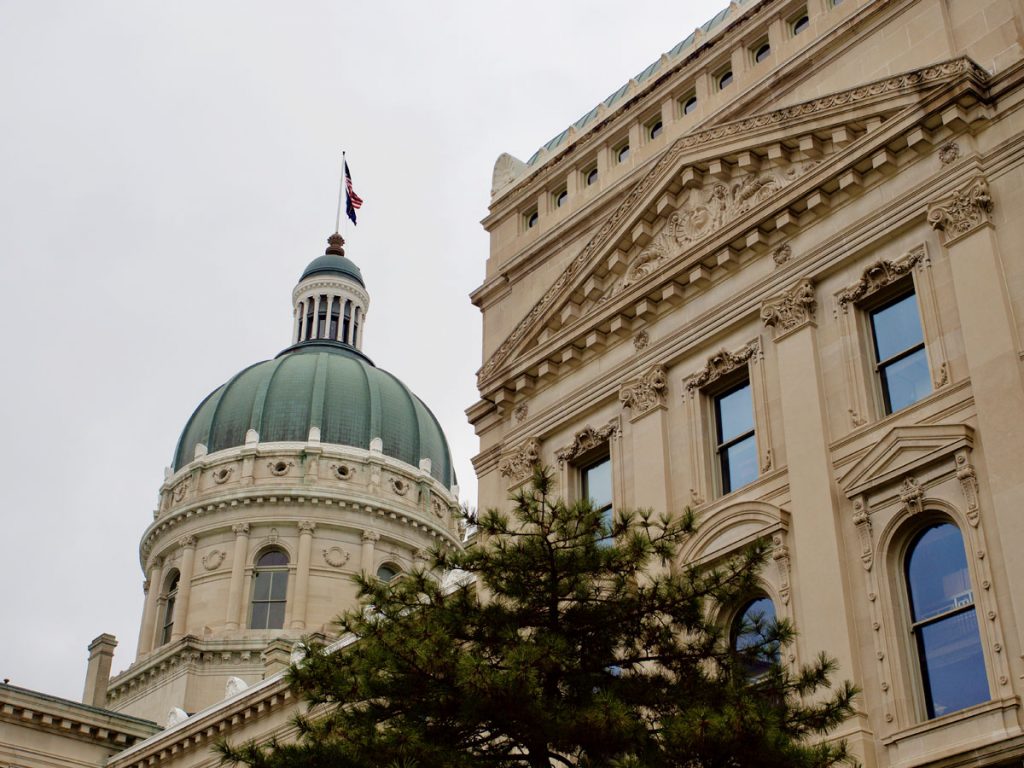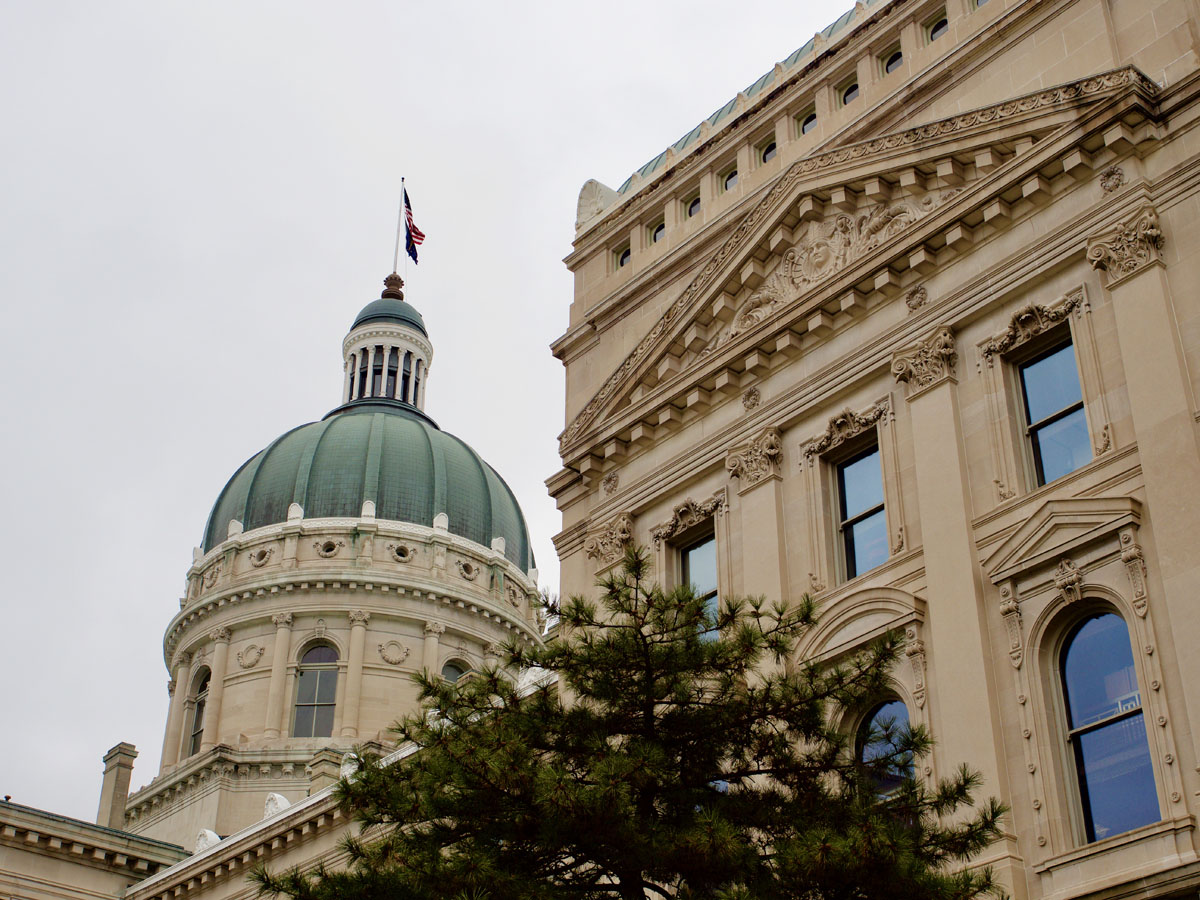 Indiana lawmakers have added $70 million to a law enforcement reform measure to pay for upgrades at the Indiana Law Enforcement Academy in Plainfield.
The Indiana House Ways and Means Committee on Wednesday amended House Bill 1006 to add the funding to the legislation before unanimously voting to send it to the full House for consideration.
The bill, which has support from police and minority groups, would largely ban the use of chokeholds, penalize officers for intentionally turning off body and vehicle cameras, and make it easier for the Indiana Law Enforcement Training Board to decertify bad-acting officers.
Decertifying a police officer means he or she can no longer serve in law enforcement in the state.
The bill would expand the conditions for decertification, making it possible when an officer is convicted of just one misdemeanor (current law requires it to be two or more or for it to be a felony conviction) and adds language that would allow for decertification if the officer has simply "engaged in conduct that would be a criminal offense" even if he or she has not been convicted of a crime.
The legislation, authored by Republican Rep. Greg Steuerwald of Avon, would allow the decertification process to continue even if the officer has resigned or retired from his or her position.
On the issue of chokeholds—something minority leaders have argued should be banned—the bill defines "chokehold" as "applying pressure to the throat or neck of another person in a manner intended to obstruct the airway of another person," and considers it to be a deadly force.
The bill does not provide additional funding for body cameras at law enforcement agencies, but Steuerwald has said that's because he expects the funding to be included in the budget bill instead.
And the bill does address penalties for turning off cameras—it would make it a Class A misdemeanor if an officer turns off a body or vehicle camera with the intent to commit or conceal a criminal act.
The bill would also require law enforcement agencies to obtain previous employment information about potential new hires. This would include complete employment files, details related to disciplinary actions and information on internal investigations from any agency that has employed the individual applying for a job. And the prior employers would be required to share that information, under the legislation.
The legislation is one of the top priorities for the Indiana Black Legislative Caucus and House Republicans. Democratic Rep. Robin Shackleford, who chairs the IBLC, is a co-author of the bill.
Earlier on Wednesday, IBLC leaders said they are more optimistic about passing some of the criminal justice reforms on their agenda this year even though most caucus priority bills haven't passed in previous years.
Shackleford said she knows more constituents started speaking up about wanting Indiana to make some of these changes after learning about the police killings of Breonna Taylor in Louisville and George Floyd in Minneapolis.
Specifically, Shackleford said House Speaker Todd Huston told her that he heard about this issue while he campaigned for reelection last year.
"It has put pressure on the Legislature this year to make this agenda more of a reality," Shackleford said.
IBLC leaders said they've also had productive conversations with Gov. Eric Holcomb's administration, but Shackleford said she would like to see the governor or officials in his administration do more public advocating on these issues.
"They are good at working behind the scenes, we can text them or call them up at any time, but to help put a face on the issue and let people know that the leader of the state is behind most of this agenda and willing to help out, I think that would greatly help," Shackleford said.
Please enable JavaScript to view this content.