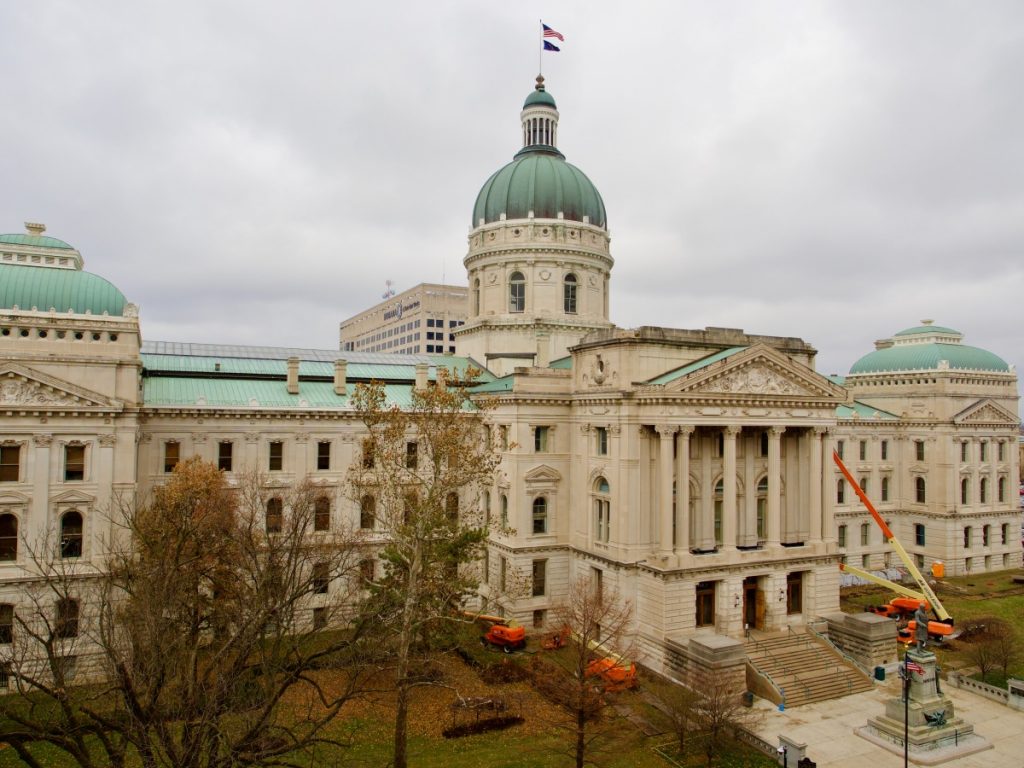 Indiana fiscal leaders say the revenue outlook for the next two years is better than expected, but they're cautioning that spending will still have to be conservative.
According to a revenue forecast presented to the State Budget Committee on Wednesday morning, tax receipts for the state's general fund—essentially its main checking account—will total $34.95 billion for the next two-year budget, which will start in July.
The state's top budget writers described the outlook as flat—it's only about $360 million more than the current $34.59 billion budget—but better than they had anticipated.
"I think the economics of the situation right now are that we are recovering in the state of Indiana and doing well, but the future is a little bit variable and unpredictable, and it's our good planning in the past that has made us ready for the future," House Ways and Means Chairman Tim Brown, R-Crawfordsville, said.
Senate Appropriations Chairman Ryan Mishler, R-Bremen, described it as a "positive outlook."
But that extra revenue isn't expected to even be enough to cover the estimated increase in Medicaid costs. According to a Medicaid forecast also shared during Wednesday's meeting, Medicaid could cost an extra $475 million in the 2022-2023 budget compared to 2020-2021.
That means the state has about $115 million less in revenue available for the upcoming two-year budget than total appropriations made in the current budget.
Indiana Office of Management and Budget Director Cris Johnston said he's not sure yet what this means for potential cuts to state agencies.
"I think this is just the starting point," Johnston said. "A forecast is just a forecast."
Mishler and Brown said K-12 funding will still be the top priority in the budget, but it's still uncertain whether that means any increase will be possible.
"A flatline is a win, even in K-12, when other states are making drastic cuts," Mishler said. "So, in Indiana, I don't think you're going to see a cut in K-12 like other states. You may see a flatline. You may see a moderate increase."
One thing that will help the budget is the state is expected to be able to replenish its surplus by the end of fiscal year 2021. The surplus dropped from about $2.3 billion to about $1.4 billion after a nearly $900 million deficit at the end of FY 2020.
State Budget Director Zac Jackson said he expects to end 2021 with a $2.3 billion surplus again thanks to the 15% cuts state agencies were asked to make and the 7% cuts higher education institutions were requested to make. Income tax payments that were deferred from fiscal year 2020 to 2021, which totaled $885 million, will also help build the surplus estimate back up.
Lawmakers will begin drafting the next two-year budget when they meet in January.
Please enable JavaScript to view this content.