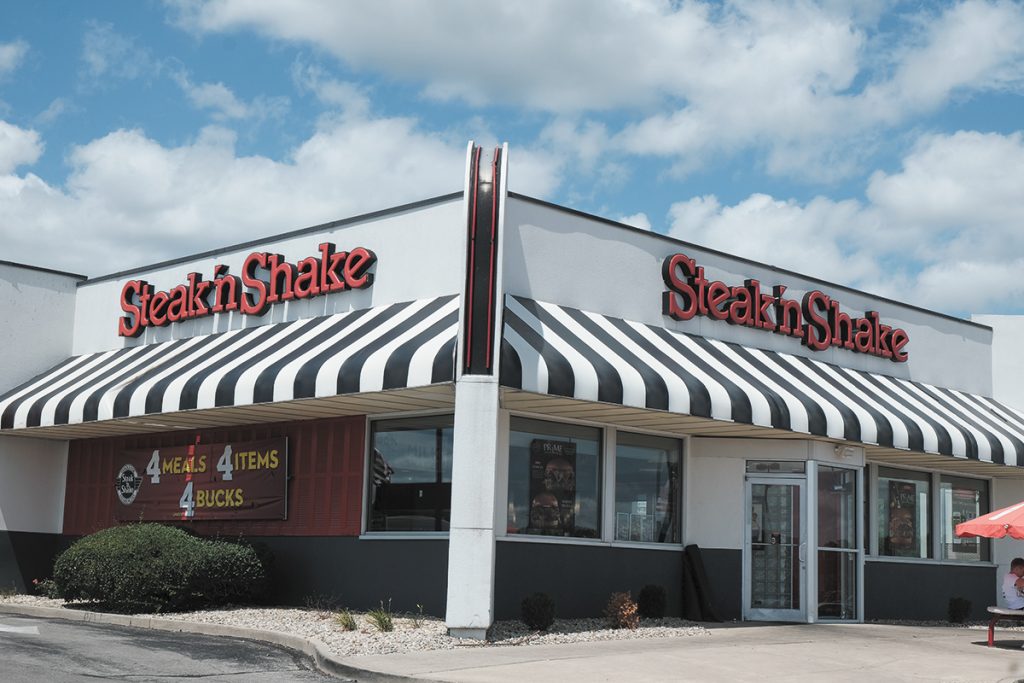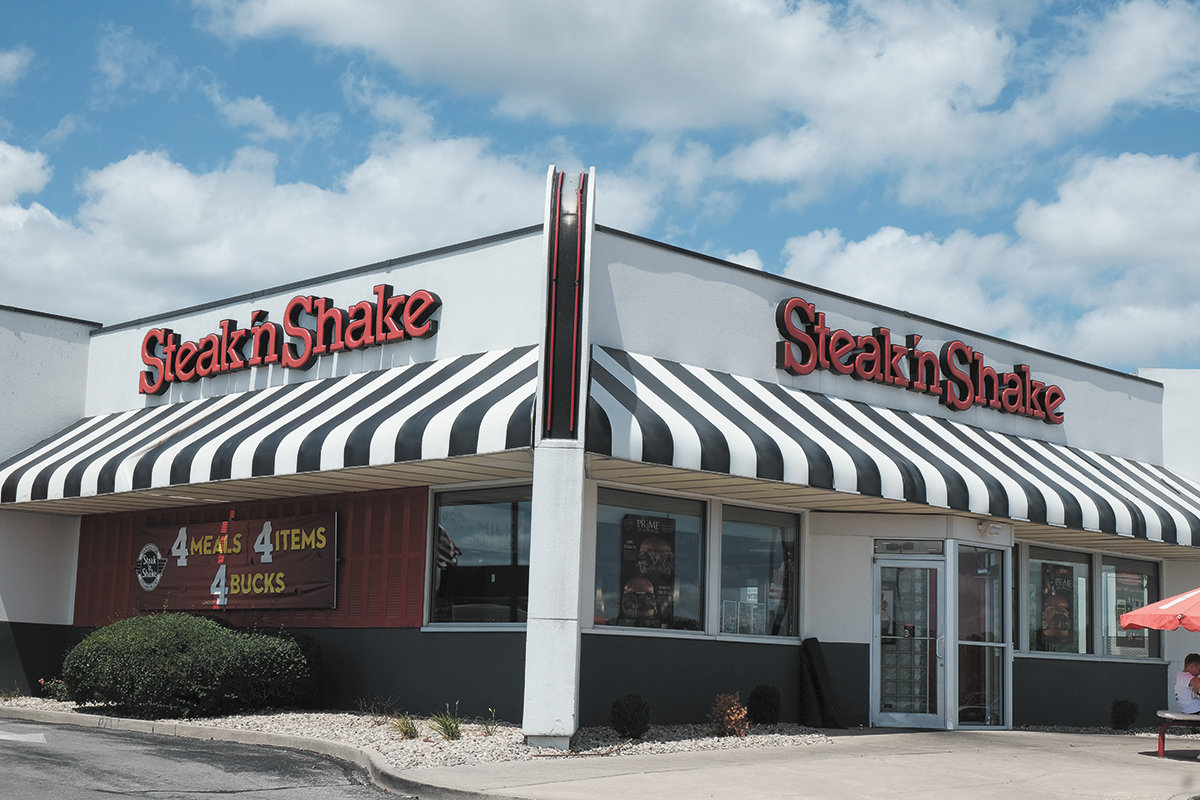 Indianapolis-based Steak n Shake, already struggling before the COVID-19 pandemic, closed 57 restaurants in the first quarter—a stretch when it posted a nearly $11 million operating loss.
With its restaurants limited to drive-thru, takeout or delivery nationwide for much of March because of the virus outbreak, the burger chain saw quarterly revenue plummet by $59 million, or 35%, compared with the year-ago period, parent Biglari Holdings Inc. reported late Friday.
Fifty-one of the Steak n Shake closures were company-owned restaurants and six were franchised. The closings reduced the number of franchised stores to 247 and total restaurants to 553, down from 624 a year ago.
Steak n Shake said most of its dining rooms were closed by March 17 because of the pandemic. Plus, 62 of its corporate stores were temporarily closed.
"The COVID-19 pandemic had an adverse effect on our restaurant operations," Biglari said in its quarterly report, which led to a re-evaluation of the carrying value of its restaurants and a decision to record a $10.3 million impairment charge. The non-cash impairment charge is separate from Steak n Shake's operating loss for the quarter of $10.9 million.
Biglari said the impairment charge was warranted "because of the decision to permanently close 51 Steak n Shake restaurants as well as the expected impact of the COVID-19 pandemic on the future operating performance of other company-operated restaurants."
Steak n Shake's quarterly performance was actually an improvement over the first quarter of 2019, when it posted an operating loss of $18.9 million.
The chain has been struggling in recent years, with customer traffic counts sliding 22% from 2015 through 2019 and operating losses in 2018 and 2019 totaling $29 million.
Last year, Steak n Shake started transitioning company-owned restaurants to single-unit franchise partnerships. As part of that plan, it "temporarily" closed more than 100 locations as it sought franchise partners.
The chain said it increased total franchise partners to 39 in the latest quarter.
Steak n Shake's outlook is even dimmer for the second quarter, with all of its dining rooms closed during April and beef shortages reducing profit margins.
The company has a $165 million term loan scheduled to be paid off in March 2021—a debt it lacks the ability to repay and is unlikely to be able to refinance.
Rating agencies already rank Steak n Shake on the lowest rungs of their creditworthiness ladders and further sounded the alarm bells in recent weeks after the chain paid off some of its debt at a discount—something a lender never would agree to if it thought it was going to be paid in full.
San Antonio-based Biglari Holdings reported a loss of $137.9 million in the quarter, or $400.37 per share, down from a profit of $9.8 million, or $28.36 per share, a year ago. Revenue fell from $181.9 million to $135.7 million.
Most of the company's first quarter losses were due to $175.7 million in losses from investment partnerships managed by hedge fund Biglari Capital Corp.
In addition to Steak n Shake, Biglari Holdings has a broad range of investments—it holds nearly 9% of the Cracker Barrel restaurant chain, and also owns insurance companies, an operator of oil fields, men's magazine Maxim and steakhouse franchising firm Western Sizzlin.
Like all restaurant companies, Cracker Barrel shares have plunged this year, dropping 38%.
Biglari Holdings' Class A shares fell $7.37 Friday, closing at $322 each.
CEO Sardar Biglari did not return a phone call seeking comment.
Please enable JavaScript to view this content.