A year ago, Fort Wayne-based Steel Dynamics Inc. announced its intent to achieve carbon neutrality by 2050—and the steelmaker says a newly announced joint venture with Minnesota-based biocarbon company Aymium will help it meet that goal.
Late last month, the parties announced they will invest $125 million to $150 million to build a biocarbon production facility at a yet-undetermined location. Steel Dynamics will be 55% owner of the joint venture, with Aymium owning the remaining 45%. The joint venture will operate under the name SDI Biocarbon Solutions LLC.
The facility, which is expected to begin operations late next year, will use Aymium's technology to turn scrap wood products into a renewable alternative to the coal Steel Dynamics currently uses in its production process.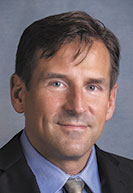 Jeff Hansen, vice president of environmental sustainability at Steel Dynamics, said the joint venture is evaluating possible locations in Indiana and elsewhere for the biofuel production plant. The plant will be close to a source of wood products that will serve as its raw materials, but beyond that, the joint venture hasn't yet selected a location.
"It's really up in the air now," Hansen said.
Aymium's patented technology uses a combustion-free thermochemical process to transform wood into biocarbon and biohydrogen products that can then be used in a variety of ways, including as a more environmentally friendly replacement for coal and coke in metals manufacturing.
In setting its goal of becoming carbon-neutral by 2050, Steel Dynamics is also working toward two interim goals: Reduce its scope 1 and scope 2 greenhouse gas emissions 20% by 2025, and 50% by 2030. The reductions are in comparison to a 2018 baseline.
In environmental terminology, scope 1 emissions are directly produced by a company, and scope 2 emissions are produced by the production of the energy the company uses. So Steel Dynamics' scope 1 emissions come from the operation of its production facilities. The electricity that powers the company's steelmaking furnaces contributes to its scope 2 emissions.
Hansen said Steel Dynamics expects that the joint venture will produce enough biofuels to supply about two-thirds of the company's coal needs, which would reduce its scope 1 emissions 20% to 25%.
At a yet-undetermined date, Hansen said, the joint venture might build a second biofuels production facility. If that happens, the facilities would supply all of Steel Dynamics' coal needs, which would likely reduce its scope 1 emissions 30% or more.
Steelmaking and other metals production are noted contributors to greenhouse gas emissions, in large part because the production processes are so energy-intensive.
"The industrial sector is particularly hard to decarbonize relative to other sectors but is an especially important and a worthwhile endeavor for Indiana because it is both a major source of our greenhouse gas emissions and critical to our economy," Citizens Action Coalition Program Director Ben Inskeep told IBJ via email.
That said, Steel Dynamics said its environmental footprint is already smaller than that of some of its peers, because of the type of furnaces the company uses.
The company said it's among a small number of manufacturers that makes all its steel in electric arc furnaces, which use electrical currents to melt scrap metal into steel. Still, overall, about 70% of U.S. steel is produced in electric arc furnaces, which produce far fewer emissions than do traditional blast furnaces, according to the Steel Manufacturers Association.
It's something the association is increasingly publicizing as it pushes American companies—and the U.S. government—to buy steel produced in the United States as part of efforts to meet carbon-reduction goals.
Hansen said Steel Dynamics' joint venture is yet another step toward reducing its environmental impact. "We are very much a leader in the industry as it relates to carbon footprint, but we also realize there's more we can do to maintain that leadership position."
And as the world sharpens its focus on environmental concerns and climate-change mitigation, Hansen said, having a low carbon footprint should prove to be an advantage. "Customers, and then investors, are naturally interested in that."
"If we continue to do those things, we think others will take notice," he said.

Over the past few years, ESG investing—a focus on a company's environmental, social and governance activities—has become a hot topic, with companies touting their ESG goals and activities to satisfy investor demand for such information.
Edward "J.R." Humphreys II, senior portfolio manager at Indianapolis-based firms Sheaff Brock Investment Advisors LLC and Innovative Portfolios, said ESG investing is "very big" in Europe, particularly in Nordic countries. So is the cap-and-trade concept, in which European Union companies face limits on the amount of greenhouse gases they can emit. Companies can buy carbon credits if they exceed those limits.
Acquiring carbon credits can be expensive, Humphreys said, which serves to motivate companies to remain below their emission limits.
California has a type of cap-and-trade system, he said, but the concept hasn't yet caught on widely in the United States. Nor is ESG investing as popular here as it is in Europe. But if these concepts do gain traction here, Steel Dynamics' environmental efforts could put it ahead of the game.
Humphreys said corporate ESG efforts can be tricky for investors to evaluate, because they don't typically have an immediate effect on a company's performance, even though the projects might be beneficial to a company over time.
"It's such a long-term outlook," Humphreys said. "Is it going to make a difference in the next quarter or the next year? Probably not. But [the companies] are having fewer emissions, and the future seems to be going that way."
Environmental observers say it's too early to know how much of an impact the Steel Dynamics joint venture will have.
"Bioenergy technologies have had a tendency in the past of overpromising and under-delivering in other types of applications," wrote Inskeep, of the Indianapolis-based Citizens Action Coalition.
In some cases, he said, biomass uses produce "significant local air pollution," and in some cases, biofuels fail to reduce carbon emissions as much as initially promised.
The Indianapolis-based Hoosier Environmental Council keeps tabs on the state's steel industry and has taken legal action against companies over environmental issues.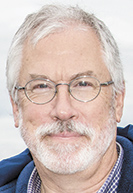 But Steel Dynamics hasn't drawn much attention from the environmental advocacy group, said Hoosier Environmental Council Environmental Health Director Tim Maloney. "They've not generally come on our radar screen. They're a lower emitter for carbon than some of the other steel companies."
Maloney said he'd need to know more specifics about the joint venture before he could offer an opinion on it. The sourcing of the wood products would be one thing he'd want to know about, for instance, since sourcing can influence a project's overall environmental impact.
Overall, though, he said, "to the intent that Steel Dynamics is really intending to reduce their carbon emissions, that's certainly a good thing."•
Please enable JavaScript to view this content.