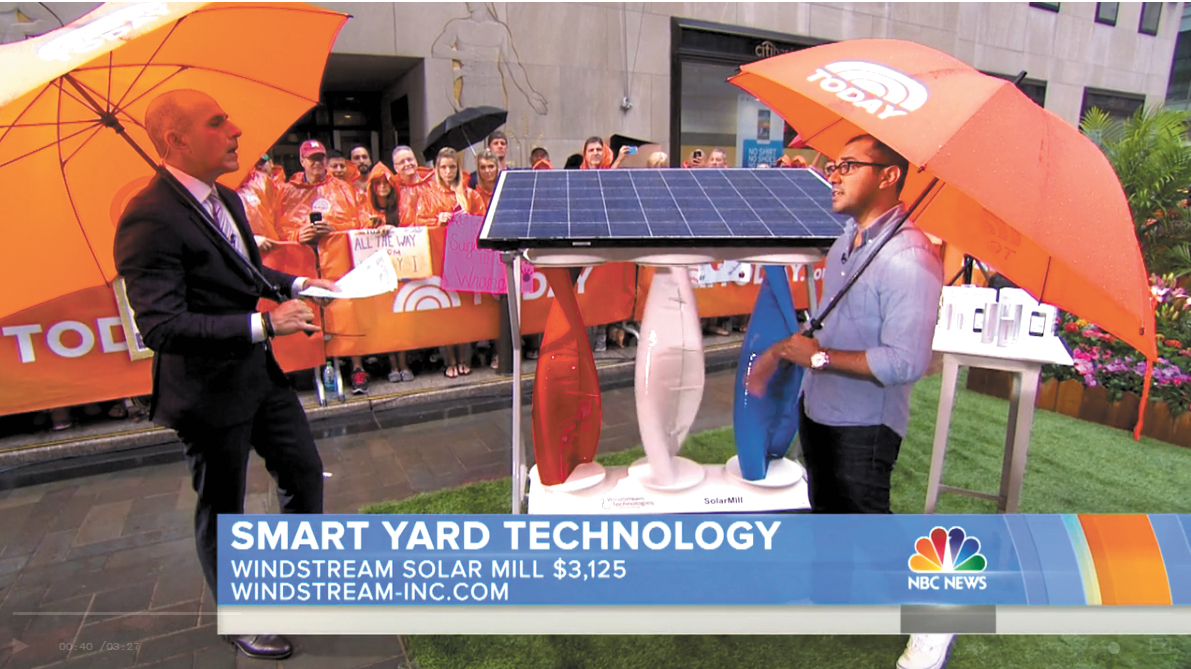 A light rain drizzled outside the "Today" show set at Rockefeller Center in New York City, but top officials of Indiana-based WindStream Technologies were all smiles.
The NBC news and talk morning television show was about to spend a few minutes showing a lineup of outdoor high-tech gadgets made by companies all over the country, from a robotic lawn mower to a gardening system that could monitor sunlight and ground moisture.
And first up on the July 8, 2015, segment was WindStream's SolarMill, a rooftop energy system that combined a solar panel and three small wind turbines, designed to generate power for houses or commercial buildings.
The unusual-looking device, measuring about 5 feet high, was just hitting the market, with a list price of $3,125. WindStream officials had helped set up the display but stayed off-camera as "Today" host Matt Lauer introduced the product to millions of viewers.
"This is a great way to get a little extra power around the house," Lauer said.
"You put this on the roof," said Michael Nunez, technology editor of Popular Science magazine, who was co-hosting the segment. "When the sun's not shining, it's still collecting energy via the wind. It adds about 13% efficiency to the entire [home energy] system."
A few seconds later, the hosts moved on to the next product. WindStream had garnered less than a minute of national airtime, but company officials were beaming.
The 7-year-old firm, with a headquarters and factory in the southern Indiana town of North Vernon, had been pushing for more exposure in hopes of boosting sales and stemming years of red ink.
"Who saw us on the TODAY show this morning??" WindStream said on its Facebook page, showing two company officials standing near the SolarMill display, big smiles on their faces.
The company quickly cranked out a press release touting the "Today" segment.
"We were very excited to be a part of Popular Science's segment on the 'Today' show and honored that our technology was chosen and displayed," company founder and CEO Daniel Bates said in a statement. "We believe that the SolarMill will resonate with American consumers who are looking for ways to reduce their power bill and ultimately their carbon footprint."
But the high hopes and excitement would not last long. Behind the scenes, WindStream was scrambling for money, as expenses were soaring and loans were coming due. The company's stock had dropped to pennies on the over-the-counter exchange. Executives were selling off company equity and taking on debt to try to keep the enterprise afloat.
Within a year of the "Today" show appearance, WindStream ran out of money, shut its doors and laid off a workforce of about 50.

Legal trouble
And the problems continue. This month, the U.S. government sued WindStream, saying the company owes $3.12 million in loans that the U.S. Export-Import Bank guaranteed as the company was expanding into Asia, the Caribbean and other parts of the world.
Bates, reached by phone last week, declined to comment about the lawsuit or the swift turn of events, saying he had not been involved in the company "for some time." He did not say when or why he left.
In a follow-up email, he added that he had suffered a stroke four months ago. "I am in the midst of my recovery, so I am not as up to speed as I would like," he wrote in a two-sentence email to IBJ.
Bates' lawyer, David Krebs of Hester Baker Krebs LLC in Indianapolis, said he has been working for months to try to resolve the federal complaint. He said he was "not comfortable" discussing whether Bates or the company had the means to repay the Ex-Im Bank. "We're still in conversations to try to reach a resolution."
WindStream's business status was revoked in September 2020 by the Indiana Secretary of State's Office.
The company's disintegration came just as the renewable-energy sector was beginning to boom, as customers, utilities, corporations and cities pushed for cleaner forms of energy.
Across the country, thousands of startups have sprung up in the past decade or so, making solar panels and small wind turbines to sell to residential and commercial customers. But many of them have been unable to compete with low-cost imports from China, India and other countries.
"Without knowing the details, I imagine that WindStream's demise is part of the fierce competition that American renewable manufacturers have faced from their primarily East and Southeast Asian counterparts," said Jesse Kharbanda, executive director of the Hoosier Environmental Council.
And it remains unclear whether any of WindStream's top brass had much experience in such a competitive industry. Before founding WindStream, Bates was president of Avant Interactive, an internet video company providing interactive video technology to television networks, ad agencies and video publishers. WindStream's chief operating officer and its chief financial officer also had no clear connections to the energy industry.
Promising start
It was a sudden end to a startup that had launched with high acclaim in 2008, initially from its headquarters in suburban Los Angeles.
In 2009, the company grabbed the attention of Indiana officials, when it announced it would open a factory in the southern part of the state, with a goal of creating more than 260 jobs by 2012.
The Indiana Economic Development Corp. offered the company up to $1.5 million in performance-based tax credits and up to $84,500 in training grants, based on the number of jobs it created.
"WindStream Technologies represents yet another win for Indiana's growing renewable energy economy," then-Gov. Mitch Daniels said in a statement.
Within two years, the company had completed testing and prototypes and moved into a 50,000-square-foot building in North Vernon to begin production.
WindStream started out with a product called TurboMills, a small wind turbine with three spinning blades that could be mounted on rooftops in urban environments—areas that were once thought to be too cluttered with buildings to capture a steady flow of wind.
The mills, about 5 feet tall, would protrude from a rooftop and capture the wind, reducing the amount of energy a building owner would need to buy from the local electric utility. They could be connected side-by-side to as many other TurboMills as the building owner might want.
"They're small, but mighty," the Indiana Chamber of Commerce magazine reported in a brief story on WindStream in its September/October 2011 issue.
Yet the turbines would protrude 5 to 6 feet above the rooftop, an unusual sight in many neighborhoods. The device was thus slow to catch on. The company's sales remained modest, not cracking the million-dollar mark for its first five years.
As a result, the WindStream brand remained below the radar for many energy officials in Indiana and the Midwest.
"Off the top of my head, I can't say I have any familiarity with them," said Doug Gotham, director of State Utility Forecasting Group at Purdue University, who studies Indiana's traditional and renewable-energy sectors.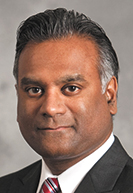 Officials with the Clean Grid Alliance, a not-for-profit based in Minnesota that represents renewable-energy developers and advocates across the Midwest, said they were not familiar with WindStream. So did Tony Samuel, an Indiana lobbyist for several large wind developers, including EDP Renewables, NextEra Energy and Apex Clean Energy.
Big push
Despite its low profile, the company continued to push, hiring several dozen people in its first few years.
It modified its product, adding a solar panel on top, a move designed to give the user a more stable energy-generation platform. It called the hybrid product the SolarMill.
"There's nothing else out there that integrates solar and wind in a standalone unit like this," Bates said in an interview with Equities.com, a business newsletter.
Yet even as it tried to adjust to the market, the company began burning through millions of dollars a year in salaries, inventory, overhead and production expenses.
By 2013, with sales of only $895,561, the company racked up a net loss of $4.8 million, as expenses climbed to keep production lines going and the sales team calling on prospects, according to the company's 10-K filing.
That same year, in an effort to raise more money from the capital markets, WindStream conducted a reverse merger with Windhaus Global Energy, a Canadian shell company, and went public under the stock ticker WSTI.
It also decided it might have more opportunities overseas, in developing countries without robust energy generation—and without such a crowded field of players.
"It became clear that while the U.S. market is very robust, one that will have great promise for the company, it is a model that is perhaps in second position to one that focuses on developing nations where energy resources are scarce or don't exist at all," Bates told Equities.com.
The company began selling its products in India, Africa and the Caribbean. By 2014, it finally broke the million-dollar mark, ringing up sales of $1.76 million, double the amount from a year earlier.
But overhead and expenses climbed even more quickly, and the company posted a net loss of $11.3 million.
Cash became tight, as the losses grew and millions of dollars' worth of loans started coming due. The company had a working capital deficiency of $4.9 million by the end of 2014, and increasingly turned to short-term loans to fund operations.
"The estimated working capital requirement for the next 12 months is $2.4 million, with an estimated burn rate of approximately $200,000 a month," the company wrote in its 2014 annual report.
Bates' compensation package that year was $3.46 million, the bulk of which ($3.25 million) consisted of stock options.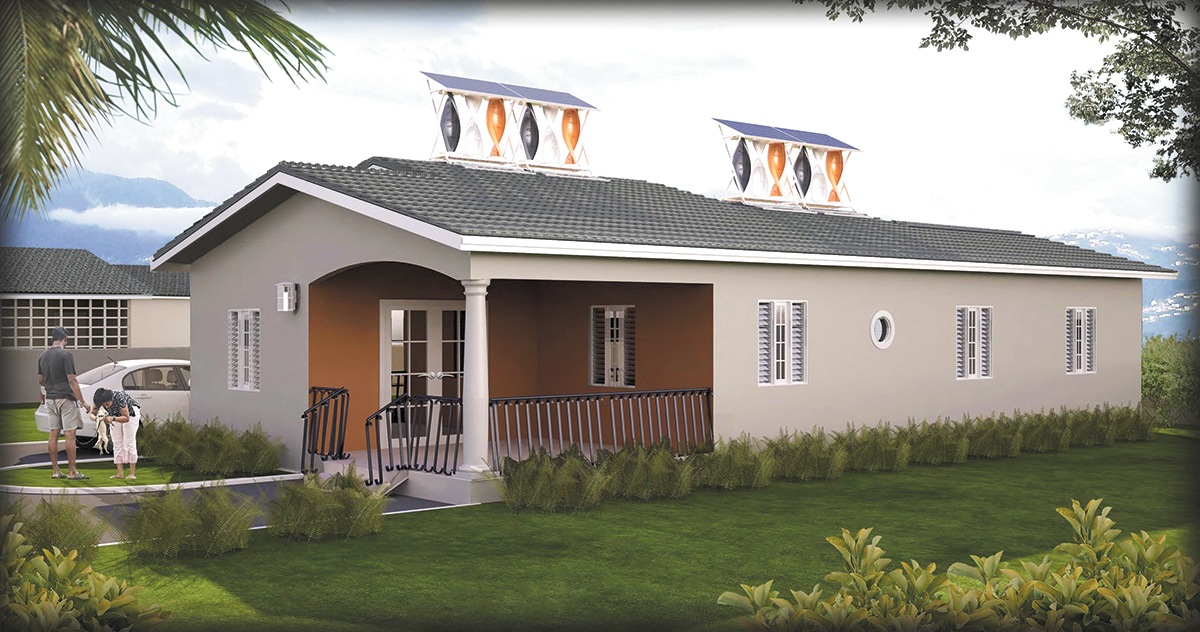 Last days
It would be the last full year the company would report results. By 2015, the same year WindStream was opening a small factory in India, it would disclose that its ability to continue as a going concern was "an issue."
The company was quickly running out of money, and its stock was trading for just pennies a share.
"Right now, I believe the company is undervalued," Bates told Equities.com in May 2015. "That's just my opinion, but we would like to see this thing straightened out and see investors look at the company as a long-term growth opportunity. We're not here to make this thing happen in two or three years. It's a long play for us."
But Bates and his team would not have enough time to turn things around. With expenses rising and lenders looking to be repaid, WindStream was running out of options. By 2016, the company went through the last of its cash and closed its doors. The company shut down its website shortly afterward.
The high hopes Indiana officials had expressed in 2009 for the young company's hiring and investment potential turned to naught.
The Indiana Economic Development Corp. declined declined to say how many employees WindStream had hired toward its goal, saying a company's annual reports on its hiring progress are not public. It said its incentive contract allows it to "de-obligate" or claw back incentives if a company does not fulfill the terms of a contract.
"In this case, the company permanently closed its Indiana operations a few years ago, and the IEDC did de-obligate the credits that had not been claimed … and pursue the remaining credits that had been claimed from the company," IEDC spokeswoman Erin Sweitzer wrote in an email.
Bates did not say whether the company had considered bankruptcy to hold off creditors. The company has not filed for bankruptcy, according to a review by IBJ. The suit by the U.S. government to reclaim $3 million appears to be the first major legal action since the company dissolved.
Since WindStream shut down, little has been written about the company, nor have its products been seen in national trade publications, much less on the "Today" show.
The company's fall happened almost without a trace.•
Correction: This story originally said the Indiana Economic Development Corp. declined to comment on whether it had paid incentives to WindStream Technologies. That was incorrect. The story has been changed to show that IEDC  declined to say how many employees the company had hired toward its goal. You can see all of our corrections here.
Please enable JavaScript to view this content.