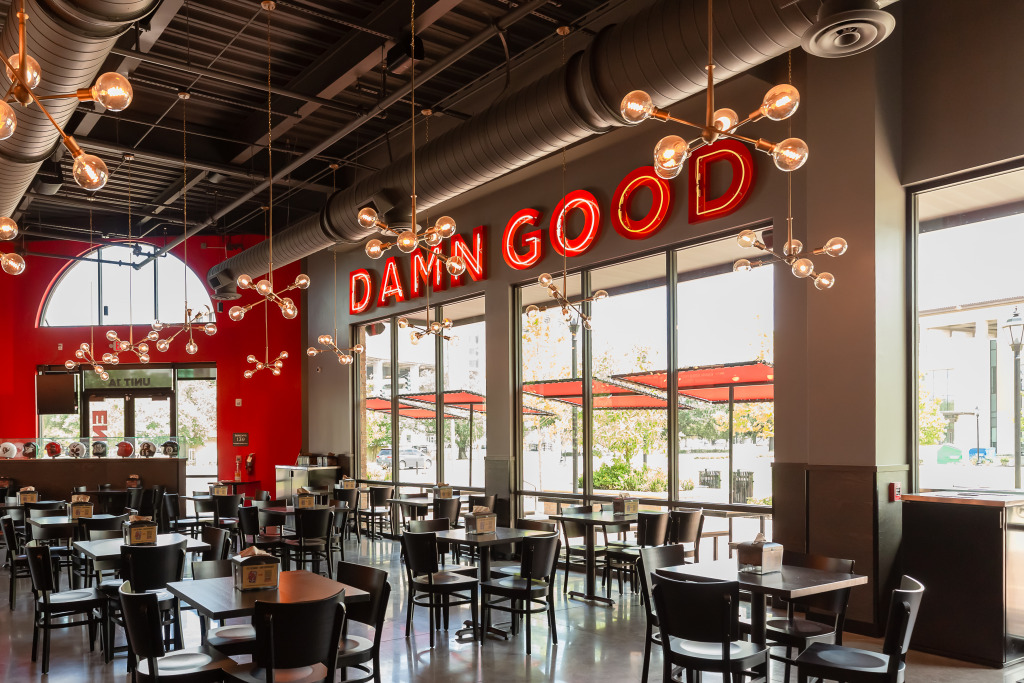 A "craft-casual" street taco chain, a sweet tea shop, a Mexican restaurant and more are slated to open in communities throughout Hamilton and Boone counties in the coming year.
Austin, Texas-based Torchy's Tacos opened its first location in the state this year and it plans another in a 4,300-square-foot space at 11595 Whistle Drive (near 116th Street and Lantern Road) in Fishers this winter. The 15-year-old chain has about 90 locations nationally that average about $3.8 million in annual sales per unit.
Chief Marketing Officer Scott Hudler said every component of the restaurant's menu is made from scratch to maintain the creativity and authenticity that originated with the chain's food-trailer beginnings.
"We're super excited to come to Fishers," Hudler said. "We opened our first Indiana location in Jeffersonville earlier this year, and the reception we've gotten there has been outstanding."
Core menu items—like the Trailer Park Taco, with fried chicken, green chiles, lettuce, pico de gallo, cheddar jack cheese and poblanos—range from $4 to $5.50. Breakfast items, served all day, comes in at $3 to $4.
Suitable for both quick lunches and longer meals, Hudler said Torchy's is "craft-casual" eating. Guests can order online for pickup or delivery, have their meal brought to them for dine-in or receive a full-service experience at the bar. There will be a 1,200-square-foot patio for outdoor dining.
Hudler said Torchy's locations have different designs, and they're typically staffed by about 100 workers.
Also in Fishers, New York City-based Kung Fu Tea will bring Asian-inspired drinks to the former Cold Stone Creamery space at 8395 E. 116th St. in early August.
Nikki Nguyen, who will co-own the franchised location with husband Phu Tran, said the roughly 1,600-square-foot Fishers location will offer milk tea, boba tea, smoothies and more from 11 a.m. to 9 p.m. daily. Nguyen expects to hire between 15 and 20 workers.
Kung Fu Tea's website lists one Indiana location in West Lafayette, as well as forthcoming locations at 8721 U.S. 31 S. in Indianapolis and 2683 E. Main St. in Plainfield. The chain has more than 200 locations nationally.
California-based quick-seafood eatery Slapfish is hoping to open its third central Indiana location in a roughly 2,200-square-foot space at 11547 Yard Street in the Fishers District.
Carmel-based FishersSF, Inc., which lists Noblesville and Mass Ave Slapfish franchisee partners Mark Weghorst and Nick Smith as its incorporators, recently petitioned the state for a three-way liquor license at that location.
Representatives for the franchisees declined to provide additional details by email.
Meanwhile, the Legacy development on the east side of Carmel is seeing movement on several of its outlot parcels.
Yellow Dog Veterinary Clinic received city approval in March to build a 5,600-square-foot veterinarian's office and pet-grooming facility less than a mile west of its current location at 14570 River Road.
Sam Stanley opened Yellow Dog Veterinary Clinic in April 2016. He told IBJ the relocation from the River Road Shoppes to a new building on a now-vacant 1-acre site between East 146th Street and Hopewell Parkway will give the practice more space.
"We're hoping to get in there about this time next year," he said.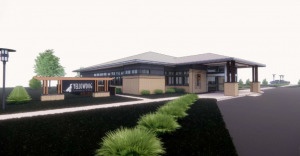 Immediately west of the clinic, New Whiteland-based Versatile Construction Group is petitioning the city of Carmel build a 5,744-square-foot restaurant at 7299 E. 146th St. for Don Rigo Mexican Cuisine.
According to project documents, construction is scheduled to start in August and be completed by June 2022.
In Lebanon, a portion of the former Big Lots at 2425 N. Lebanon St. will be redeveloped as a new Planet Fitness.
Alex Baker, co-owner and CCO of Planet Fitness Baker Group out of Indianapolis​, said his family's franchise group plans to turn a 13,000-square-foot portion of the big box store into a gym that will open late November or early December.
The location will be Planet Fitness Baker Group's 22nd location, and 15th in the state. Baker anticipates hiring 12 to 15 employees ahead of that grand opening. He said he hopes the traffic generated by his facility will help attract additional tenants to fill out the former Big Lots space.
Please enable JavaScript to view this content.