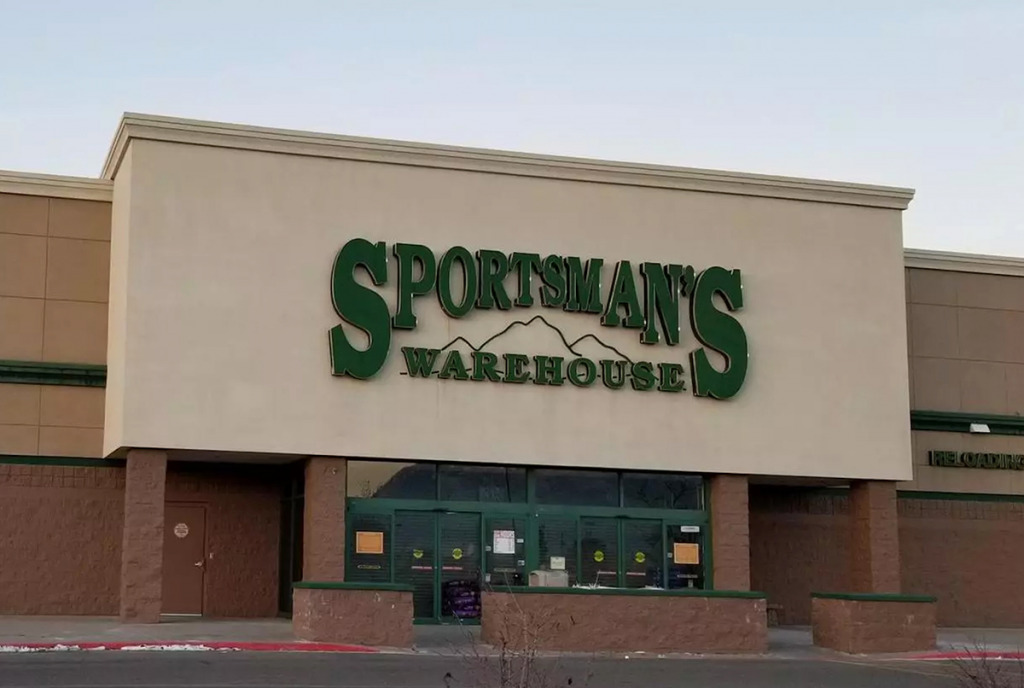 Sportsman's Warehouse, a West Jordan, Utah-based retail chain focused on outdoor recreation, plans to enter the Indianapolis market this fall with a 31,530-square-foot store at 8800 S. U.S. 31.
The chain sells gear for a variety of sports and activities including hunting, shooting, fishing, boating, camping and outdoor cooking. It also sells clothing and shoes for men, women and youth. And it hosts in-store classes and events.
The Indy-area site is an existing retail space in the Greenwood Shopping Center, a 218,435-square-foot development just north of County Line Road.
A representative for Sportsman's Warehouse said the retailer expects to open the Indianapolis store on Oct. 28.
This will be Sportsman's Warehouse's second Indiana location. Its first opened in Fort Wayne in July 2019.
According to its 2020 annual financial report, 58% of the retailer's revenue came from sales of hunting and shooting merchandise, including firearms, ammunition, archery items, all-terrain vehicle accessories and other items. The retailer's next largest sales categories were camping, at 13%, followed by fishing, at 10%.
The average Sportsman's Warehouse store occupies 40,000 square feet, although the company has stores as small as 7,500 square feet and as large as 65,000 square feet. Stores are laid out in a no-frills, warehouse style. The company invests an average of $2 million to open a new store, including build-out costs and pre-opening expenses.
The chain opened its first store in 1986 in Midvale, Utah. Today it has 112 stores in 27 states.
Most of the retailer's locations are in the West, including a dozen stores each in Washington and California, and 10 stores in its home state of Utah. But it also has stores sprinkled throughout the Midwest, South and East Coast.
The company is in growth mode and has opened an average of eight stores each year over the past three years. That figure includes 12 stores that Sportsman's Warehouse acquired from a competitor, Dick's Sporting Goods, in 2019 and 2020. During the current fiscal year, which ends in January, Sportsman's Warehouse says it expects to open eight to 12 new stores.
It's unclear whether Sportsman's Warehouse may open additional Indianapolis-area locations.
"Sportsman's Warehouse is always looking for great opportunities to open more stores but they do not have any information at this time about future stores in the area," a company spokesperson said.
Please enable JavaScript to view this content.