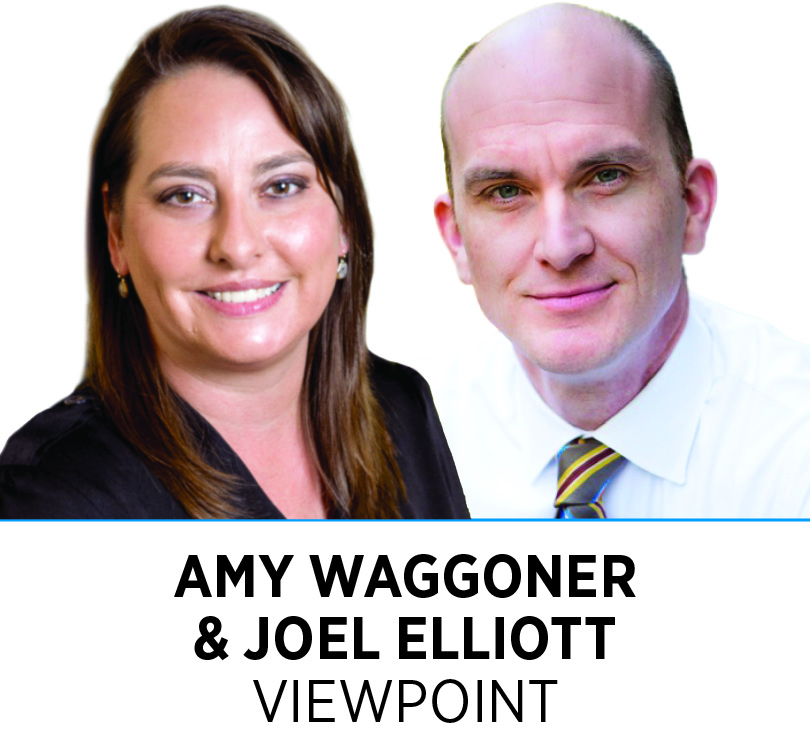 Over the last year, governments across the country have passed legislation to restrict safe and fair access to voting. But recently, the U.S. House of Representatives passed the John Lewis Voting Rights Amendment Act, the first step in a wave of momentum toward securing a transparent, federal process that will make voting safe and accessible for all eligible voters.
At Salesforce, we joined more than 220 companies of all sizes and sectors across the country in calling for the Senate to come together in a bipartisan way to ensure voting rights are protected, as they have done five times since the Voting Rights Act passed in 1965.
Although Salesforce is headquartered in California, we are also the largest tech company in Indiana, with more than 2,000 employees in the state. As proud Hoosiers, we are honored to work for a company that has brought so many jobs, helped diversify the local economy and invested in downtown Indy with our tower on Monument Circle.
Some might ask why a company like Salesforce would step out on voting rights—and whether it is even our business to be speaking out on these issues. The answer is simple: Salesforce believes that an individual's right to cast a ballot in an election is fundamental to a functioning democracy. And in the United States, that means every eligible person must have equal access to the ballot box.
We also believe our democracy works when elections are secure and trustworthy, when they are fair, and when they are free. And a healthy, functioning electoral system and democracy are not separate from the strength of our economy.
Unfortunately, the ability for many, but especially people of color, to safely access and exercise their right to vote is at risk. If the stability of our democracy is threatened, there are real consequences for American businesses. A recent Fitch Ratings report found that recent state voter-suppression efforts, and a lack of bipartisanship and difficulty passing laws in Congress, could downgrade our nation's credit rating and impact how we refinance debt. That could lead to a rise in the cost of borrowing for everything from car loans to mortgages.
At Salesforce, we have long prioritized civic engagement for our employees and encouraged them to participate in this American tradition in numerous ways. How have we shown this commitment? Last November, our U.S. employees were given Election Day as a company holiday to ensure they had ample time to cast their ballots. More than 700 employees signed up as nonpartisan poll workers and were allowed to submit that time as volunteer time off.
We saw more than 1,000 employees register to vote for the first time and 2,000 employees sign up to get SMS texts or emails reminding them about the upcoming election and where to vote. This illustrates that American workers have an appetite to get involved in their right to vote and that we as businesses have a duty to ensure they do so.
We can't sit on the sidelines of democracy. At Salesforce, we want to make sure all our colleagues, customers, partners and community members in Indiana—and in every state—can freely, fairly and safely exercise their right to vote.
As we prepare for the Senate to consider legislation to update and strengthen the Voting Rights Act of 1965, we hope businesses across the Hoosier state will join us in signing a letter demanding that the Senate be on the right side of history and pass this crucial piece of legislation. Doing so is not only a business no-brainer, but it's the right thing to do.•
__________
Waggoner is vice president of U.S. state and local government affairs at Salesforce. Elliott is senior director of federal government affairs. They live in Indiana and worked for Indianapolis Mayor Greg Ballard and Sen. Joe Donnelly, respectively.
Please enable JavaScript to view this content.