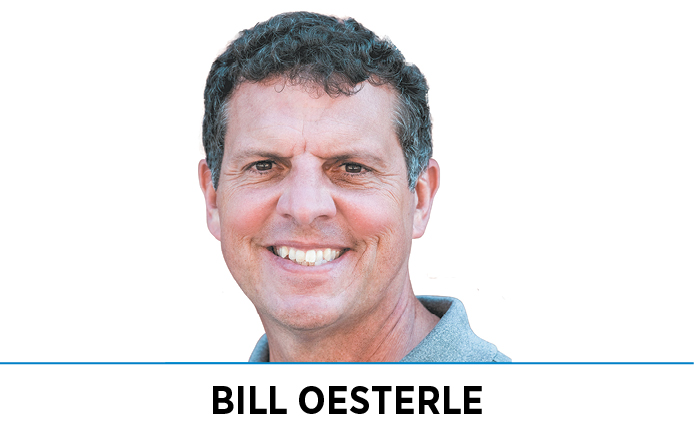 On April 20, David Ricks, the CEO of Eli Lilly and Co., delivered a remarkable speech to The Economic Club of Indiana. I commented on his speech at the TechPoint Mira Awards Saturday night and want to expand on them here.
First and foremost, I commend Mr. Ricks for providing such a candid and objective view of Indiana's competitiveness. He provided a notably straightforward list of issues that prevent large employers from investing in Indiana. This included: Indiana's low level of educational attainment, the state's unusually high cost of health care, our correspondingly dismal overall public health, and our lack of green-energy alternatives. His list included several more and contained a few items appropriate for debate.
Regardless, in my opinion, he got it about right. Just in case you doubt his sincerity, he also pointed to significant investments Lilly has decided to make outside of Indiana. The guy knows of what he speaks.
If I have a critique of his speech, it is with his recommendations for action. His solutions were limited to recommending that the business community turn up the pressure on policymakers to fix the mess. By "policymakers," I assume he means the Legislature and the governor.
If so, I think we will have to do more—a lot more. State government simply lacks the technological sophistication, budgetary discipline and political consensus to do enough. At best, policymakers can help. In some cases, I just hope they don't hurt. As business and not-for-profit communities, we are going to have to innovate ourselves.
Cook Medical is another major Indiana employer and provides a fascinating case study in this more direct approach. That company has taken the bold step to build a medical-device manufacturing facility at East 38th Street and Sherman Drive in Indianapolis. Cook is going all-in in one of the most challenged neighborhoods in Indiana. It is systematically hiring local and diverse talent. It is providing skills training.
Pete Yonkman, president of Cook Medical, recently stated beautifully, "Unfortunately, the challenges we face as a society can't be solved with high-level policies alone. If they could, they would have already been fixed. Real solutions come from open, honest, on-the-ground collaboration between government, not-for-profits, communities, industry and neighbors. If any one of those stakeholders aren't at the table, we limit our chances of success."
I am struck by the differences between Yonkman's and Ricks' points of view. I pointed these out to a friend of mine. She wondered if Lilly's status as a public company limited its ability to act as boldly as a private company like Cook. I am a director at a public company, and I contend it is just the opposite. Environmental, social and governance (known as ESG) practices are the hottest topic in public company boardrooms. The SEC, governance rating agencies and even Larry Fink, CEO of the largest public investment firm in the world, are all calling on public companies to do more.
I salute Ricks for boldly expressing Indiana's biggest problems. He is in a unique position to raise critical awareness. I salute Yonkman for rolling up his sleeves and doing something about them. The rest of us better start thinking about our own role.•
__________
Oesterle is the co-founder and CEO of TMap and MakeMyMove. He previously co-founded and led Angie's List.
Please enable JavaScript to view this content.