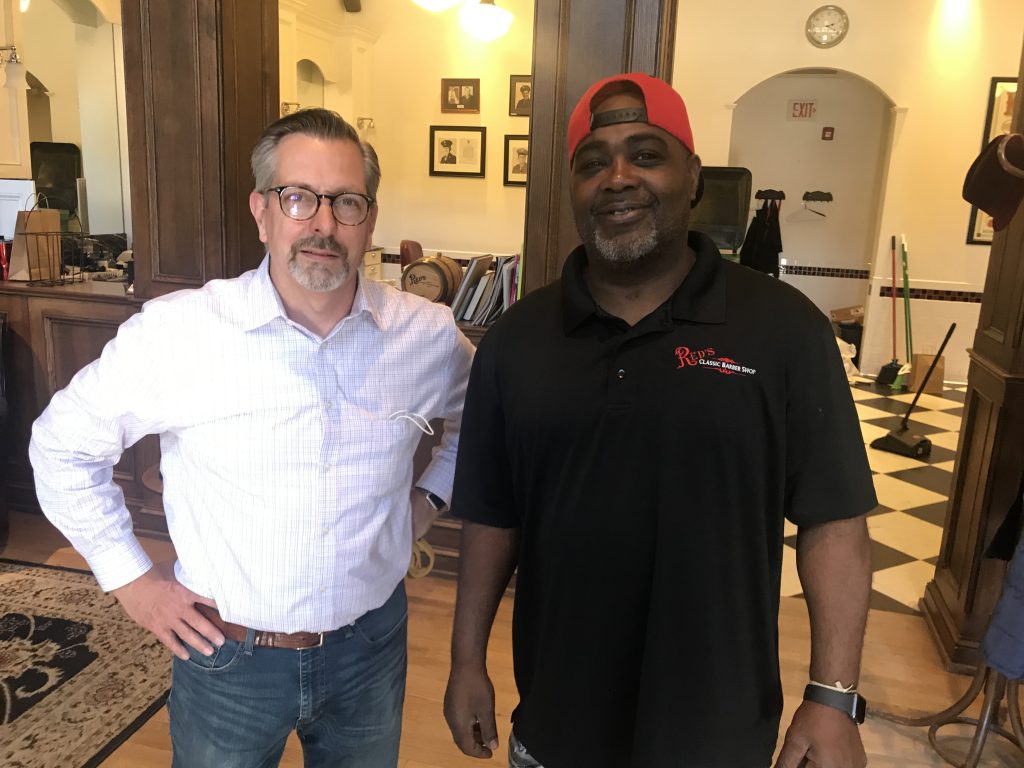 Alexandra "Red" Ridgway, Michael Ridgway and Roy Stevenson, owners of Red's Classic Barber Shop
When did you open Red's?
Alexandra: We opened the shop in 2007.
The business has a throwback feel.
That was very intentional. We love old things. We love history. We wanted to incorporate the history of the American barber shop that could span generations.
The irony is, we have been working very hard the last couple of weeks to gear up to reopen, and then the rioting occurred.
First and foremost, what goes through my head is that, as anyone knows who has ever been to Red's knows, we pride ourselves on a unique brand of diversity. Our staff has always been both white and African American. Our customers are white and African American.
Having this be racially motivated and putting all my employees at risk with their livelihoods is incredibly upsetting.
I had personal friends that were there during the day for the protest. It was everyone's right to be peacefully assemble. But my fear is it was not the same people (as those who ransacked businesses).
Should the city and police have done more?
I don't know how I feel about increased protection. Does that just breed more violence?
I have never felt unsafe in downtown Indianapolis. Seeing everything last night was incredibly heartbreaking.
Are you confident Red's can bounce back and persevere?
 As far as the destruction, the vandalism, we will rebuild from that. We just want to be there to serve our customers. Our staff is very eager to get back to it.
Red's provides an authentic experience you don't just get anywhere else. That is why so many people have reached out and offered assistance.
Red's, this is where wedding photos were taken, where a white mother with an adopted black son gets a haircut for her son, because they know they will be comfortable.
It is a special place. There is no way we would not rebuild it.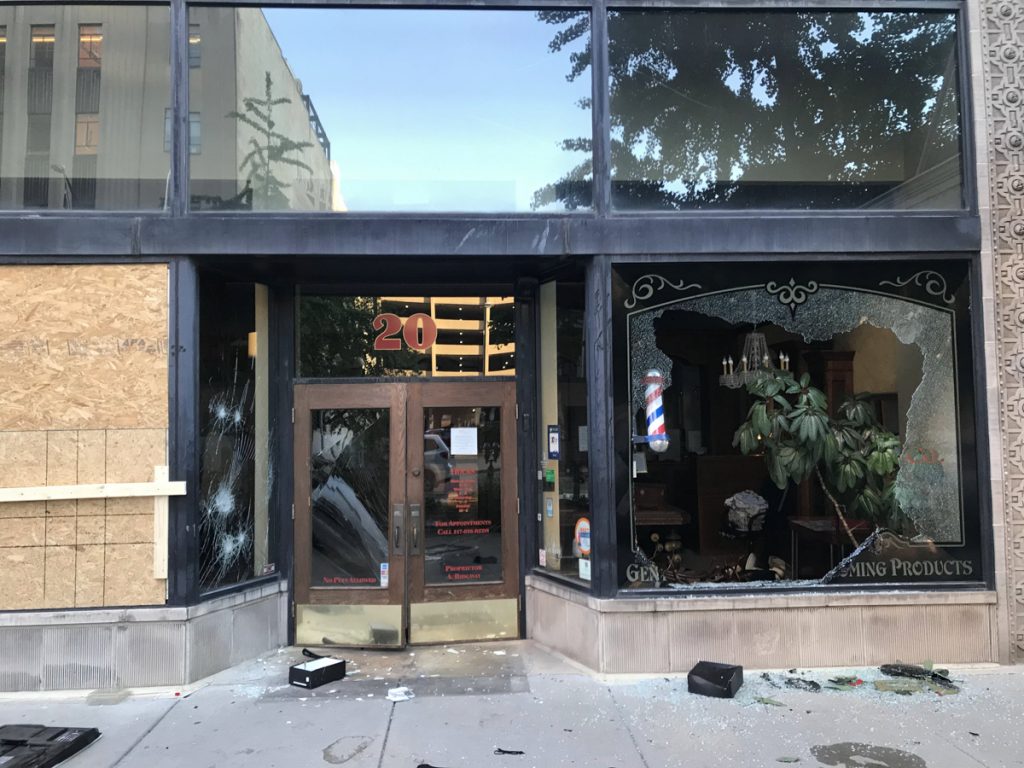 ---
Click here to see more Q&As with downtown shop owners.
Please enable JavaScript to view this content.