If you enjoy entertaining or just having a cocktail in the evening, you might be in the market for a bar cart.
Sure, you can put your liquor in a cabinet and your high ball glasses with your coffee mugs. But a bar cart make your bottles and the accessories seem downright stylish—and convenient!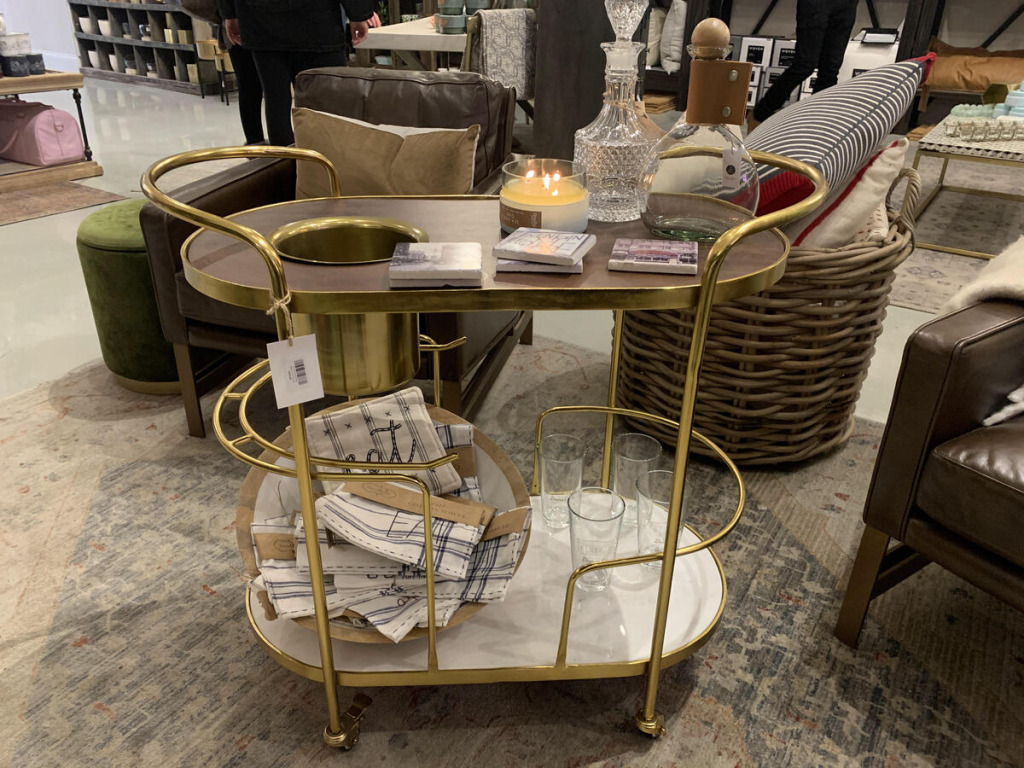 We saw a great cart at Two Chicks District Co., the shop opened last year by the stars of HGTV's "Good Bones," the house-flipping show featuring Mina Starsiak Hawk and her mother, Karen E. Laine.
This Art Deco-inspired two-tiered brass cart features a mango wooden top and a built-in ice bucket. The oval design is a great shape for tucking into a small room or a corner—no hard corners to bump—and the bottom shelf is large enough for several bottles of wine or the key bottles of liquor you need to make a cocktail.
And even with the built-in bucket, there's room on top to store a few bar tools, cut up a lime, and mix a drink.
It looks like you could hang at least a few of stemmed wine glasses on the curved rack around the side, although there were no stems in the store to give it a try. That would certainly be a great place to hang a towel.
The cart, which is $490, is also on wheels, which is perfect for entertaining. You can move it wherever you need it without having to unload and reload it.
Like those coasters on top? They feature scenes around Indianapolis and sell for $14.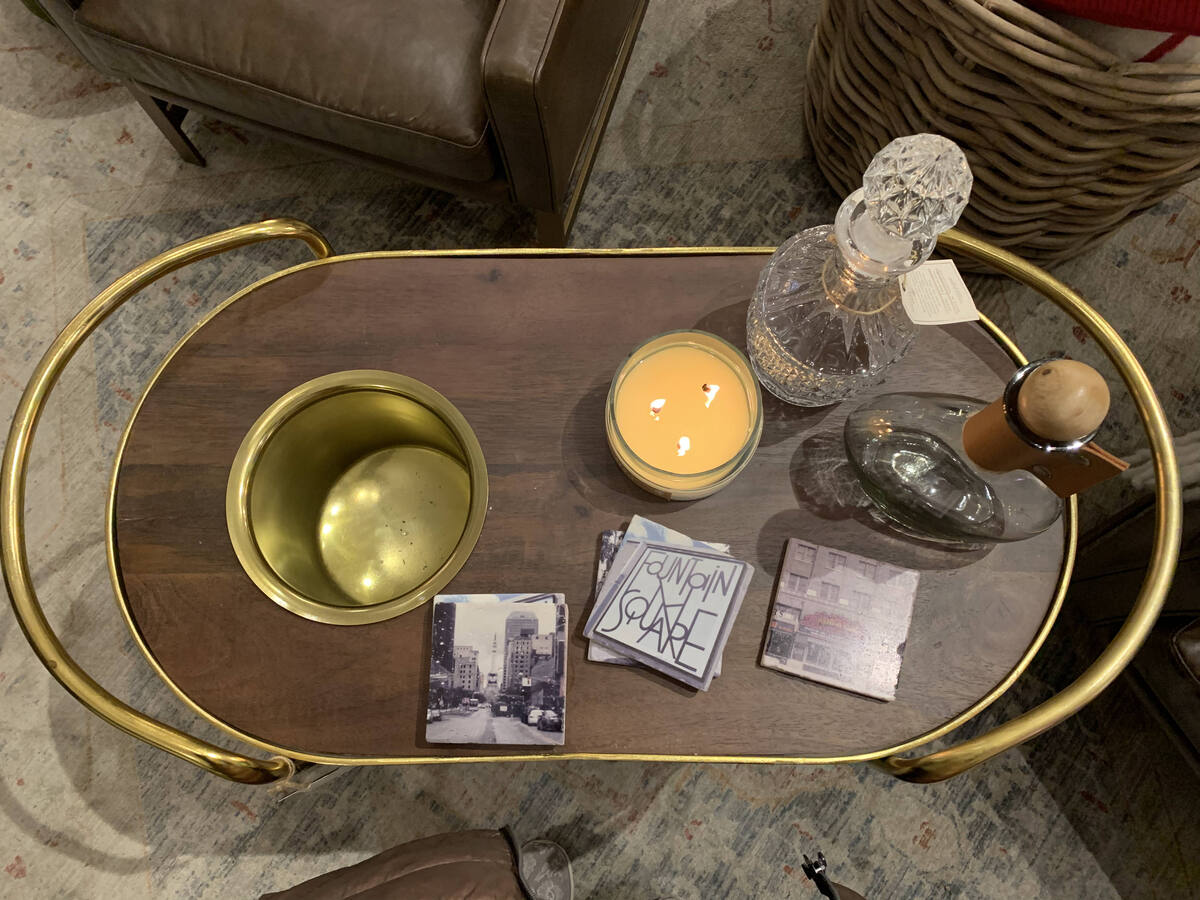 You'll find District Co. at 1531 S. East St. in the Bates-Hendricks neighborhood, where Hawk and Laine got their start rehabbing houses. It's a couple of doors down from an Airbnb where fans of the show can stay when they come to Indy to check out the neighborhood and the shop.
The shop also features a small café with a limited menu of drinks and sandwiches and art by local painters on the wall. A different artist is featured each month.
Here are a few other photos from District Co.
Please enable JavaScript to view this content.