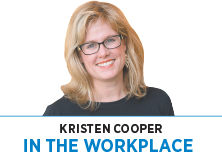 If women are absent from a panel, C-suite, board, investment portfolio, or decision-making committee—intentionally or "unintentionally"—there are consequences.
Do you know what happens when an event announcement goes out featuring a panel of all men? The inboxes of women leaders become flooded with emails, texts and voicemails with messages of shock, frustration and a lot of witty comments about the participants and the event organizers. Not to mention all the private Facebook pages that light up with angry banter.
Recently, a local not-for-profit hosted a luncheon with an #allmalepanel otherwise known on social media as a #manel, #manference, or #manposium. Within one hour of the event's being announced, I alone received more than 20 communications from very agitated people about women being excluded once again. I proceeded to contact four of the five panelists I knew, along with the event organizer. Following is what I wrote:
"A lot of times people say yes to panels before realizing there are no women on them. I can't imagine that any one of you would conscientiously put together an #allmalepanel or #manel. Especially because women have been working so hard to be part of the VC discussion. What message do you think an all-male panel sends to women in the startup community? It's not positive—in fact, it's discriminatory. Women need to be included in every panel that discusses investing in startups—no excuses. I hope that you will be adding a qualified woman to this panel. There are plenty of them."
I received a total of five emails from the panelists and organizer assuring me that their organization does not exclude women. However, they made no changes and went on with the same male panelists as planned.
Personally, I don't support any event or conference with my money or time that doesn't include women on panels. So it was easy for me: I said my piece, didn't see any change, so I didn't buy a ticket to the event. I moved on, but a significant number of people around me did not.
Immediately following the event, I received another round of, "Can you believe there were no women on the panel at the X luncheon today?" and, "Doesn't X know better?" comments. Later that afternoon, a female investor brought it up in a meeting. About a week later, I participated in a women-in-business breakfast with about 250 attendees. One of the speakers actually referenced her disappointment in that specific #manel and encouraged attendees to prevent that from happening in their own industries. Then, people who knew about it started talking to one another about it after breakfast.
When an organization hosts a #manel, it develops a reputation for not being inclusive to women. In this case, the entity put itself at risk of losing future event attendees, annual memberships and donations. Additionally, people questioned their confidence in the entity's leaders in regard to understanding diversity and inclusion, especially because they were given the opportunity to course-correct before the event. That's a lot of collateral damage from hosting one #manel.
After the public scrutiny subsides, the private, more personal examination begins, and the collateral damage continues further.
Readers might remember The New York Times article written by Julie Creswell and Tiffany Hsu about the "women's whisper network" back in 2017. That network is now on steroids. Women are talking strategically about the male leaders we trust—the ones we want to collaborate with and work for. And, we're advising one another about individuals and companies to stay away from for fear of predatory behaviors, inadequate mentorship and sponsorship, and lack of strategic vision about training women for future leadership positions.
If your company struggles to attract and retain female talent, it could be because your company's reputation isn't known for being supportive to women. #Manels are a good indicator that leadership doesn't understand gender inequality. When women see that C-suites, boards, investment portfolios, and decision-making committees are composed of less than 50% women, we find it hard to believe the institutional structure was designed for us to rise within it and play a significant role.
So how can companies avoid the collateral damage to their reputation while achieving gender parity in all these places?
Solving the panel issue is easy. Do like Dr. Francis Collins, director of the National Institutes of Health, did and pledge to decline to speak at conferences that do not include enough women in prominent speaking roles. If you're an organizer, focus more energy on inviting a diverse group of participants.
Most important, listen to the women on your teams. A woman with a principled position that might be in contrast to the groupthink deserves serious consideration. Instead of dismissing, ostracizing or ignoring her, reconsider what she is saying. And should your company make a mistake, like hosting a #manel, don't spend time demonizing the critic. Take responsibility for the misstep, apologize and promise not to do it again.•
__________
Cooper is the founder and CEO of The Startup Ladies.
Please enable JavaScript to view this content.