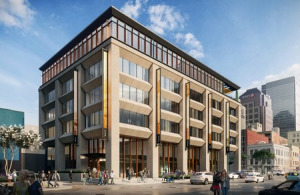 Work on several downtown construction projects—including two hotels and an apartment building—has started or resumed in recent weeks, with a few getting back on track after pauses brought on in part by the pandemic.
The Tribute and Aloft hotels—which were announced before the pandemic began—are among the few downtown lodging projects that are continuing to make progress.
Work on the $35 million Tribute hotel, 141 E. Washington St., slowed during the fall months for undisclosed reasons before resuming in early December.
The hotel project from locally-based KennMar LLC involves the redevelopment of an existing five-story office building. It includes the addition of a sixth floor and a new restaurant. The Marriott-affiliated property, announced in May 2019, will have 90 rooms. Construction is well underway on the sixth floor.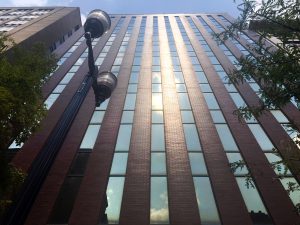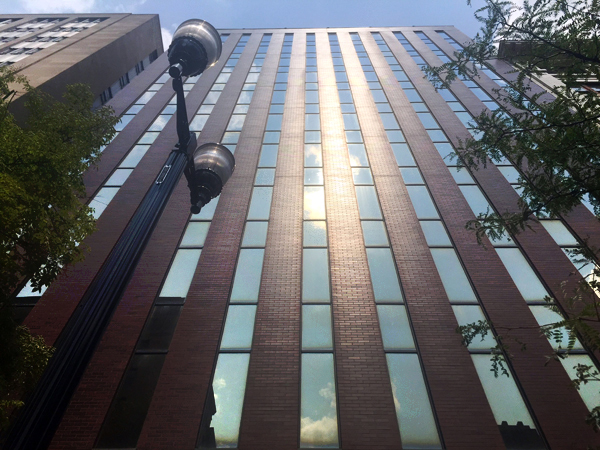 Construction on the project, called Hotel Indy, began in early 2020, and was temporarily stopped by the pandemic in late March before picking up again.
Work also has resumed on the $15 million Aloft project, which was announced in 2018.  The development had seen little movement in more than a year—despite original plans for the hotel to be completed by late 2019. The 128-room hotel will occupy the former Stockyards Bank building at 136 E. Market St. when it is finished.
Developer Everwood Hospitality Partners has laid low on the project, declining to comment on its status.
Meanwhile, construction on a controversial $66 million apartment project at 421 N. Pennsylvania St. has begun in recent weeks. A large construction crane has been erected near the roadway as part of the project. Concrete work at the base of the proposed 13-story building has started.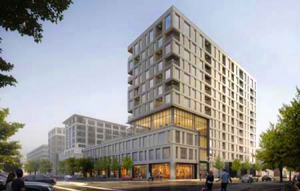 Charles Street Investment Partners, the Denver-based firm behind the project, had hoped to start construction by the end of 2019, but the pandemic and other factors led to delays. Developers had been hoping to open the property by mid-2021.
The project met extensive pushback during the approvals process from the city—including from some members on the City-County Council, which was asked to approve nearly $10 million in funding through tax-increment financing bonds.
The council approved the bonds in September 2019.
Please enable JavaScript to view this content.