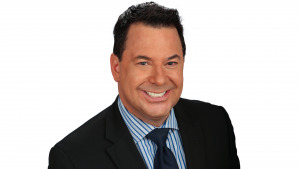 Ben Hill, who has co-anchored WTHR-TV Channel 13's morning weekday news since 2016, is leaving Indianapolis for an anchor job in Nashville, Tennessee, WTHR announced Tuesday.
Hill's job will be filled by feature reporter Carlos Diaz, who returned to WTHR four years ago after building a career as a nationally known entertainment, sports and news personality at "Extra," ESPN and CNN, among other media outlets.
WTHR said the transition would take place later this month.
The station did not say which station Hill was heading to, but said he accepted the position "to be closer to family back home."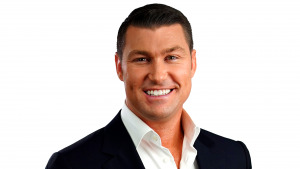 Diaz, who grew up in Greenwood and graduated from Indiana University, is joining co-anchor Julia Moffitt and meteorologist Chuck Lofton on the weekday morning anchor team.
"While we share in the sadness of Ben's departure, I am thrilled to have Carlos among the team we have in place to lead the continued success of 13Sunrise," WTHR-TV President and General Manager Michael Brouder said in written remarks.
Diaz started his broadcast career as a morning show host at WZPL-FM in Indianapolis, was an entertainment columnist with The Indianapolis Star from 1994-97 and worked at WNDE-AM and WRZX-FM before taking a TV sports anchor job in Miami in 1997.
He later became a ESPN SportsCenter correspondent, an anchor for NBA TV, and a host for "Celebrity Justice," "TBS Weekend Extra," and national syndicated entertainment show "Extra," where he worked from 2002-10.
He also spent nearly five years in several roles at CNN and CBS Radio.
"I am honored to be taking Ben's spot as co-anchor of 13Sunrise when he moves South later this month," Diaz said in written remarks. "I look forward to getting everyone up and ready for their workday with Julia and Chuck for many years to come on 13Sunrise."
Please enable JavaScript to view this content.