Check out this year's rising stars and read about their accomplishments at work and in the community.

What makes central Indiana special

Advice for young workers

Advice for central Indiana policy makers

Behind the scenes at the Forty Under 40 photo shoot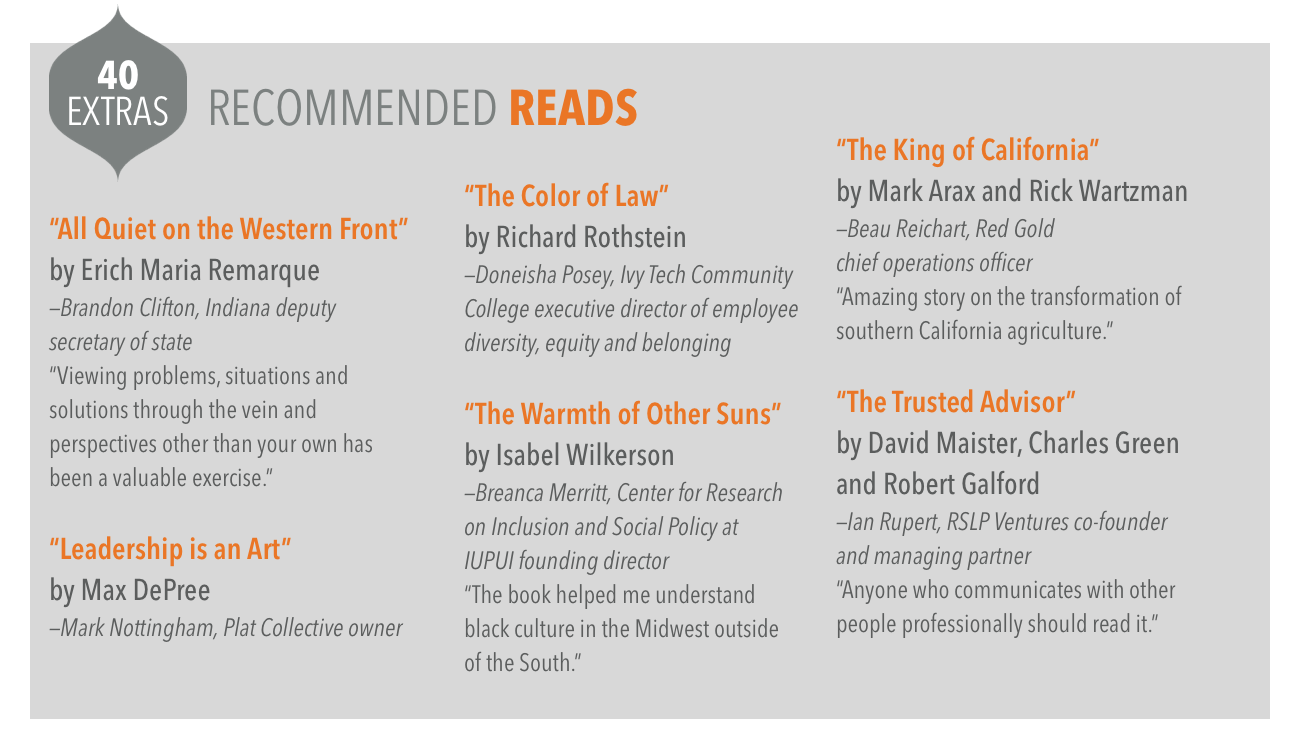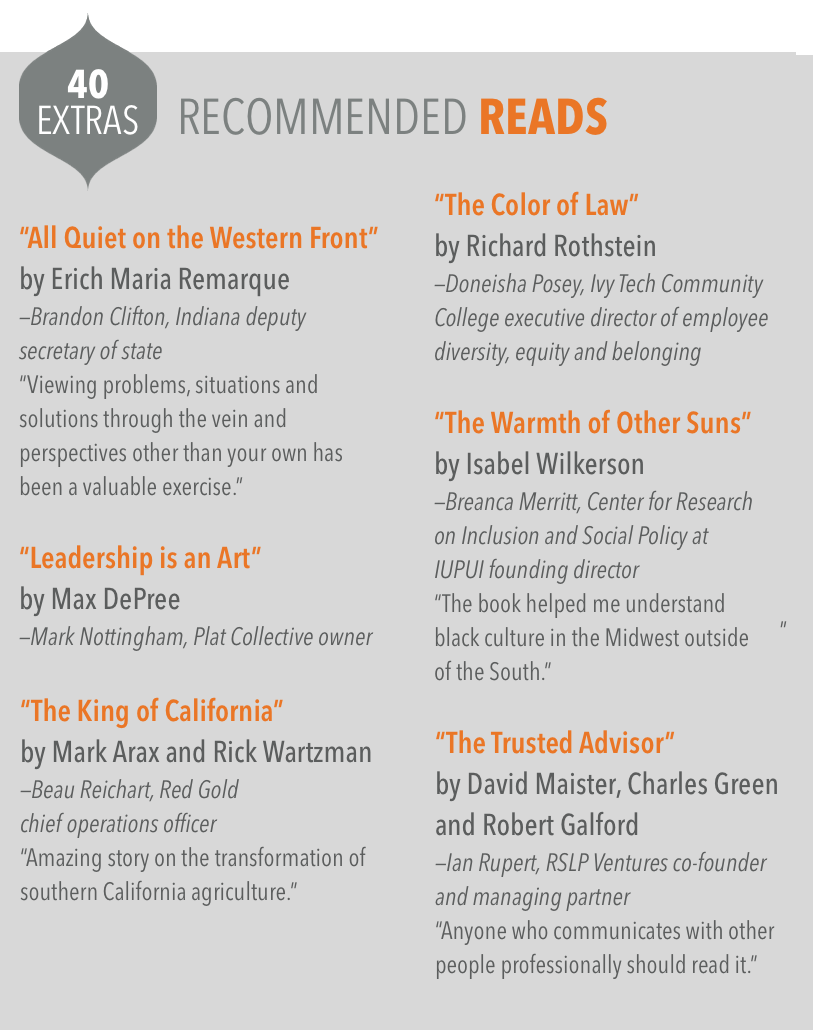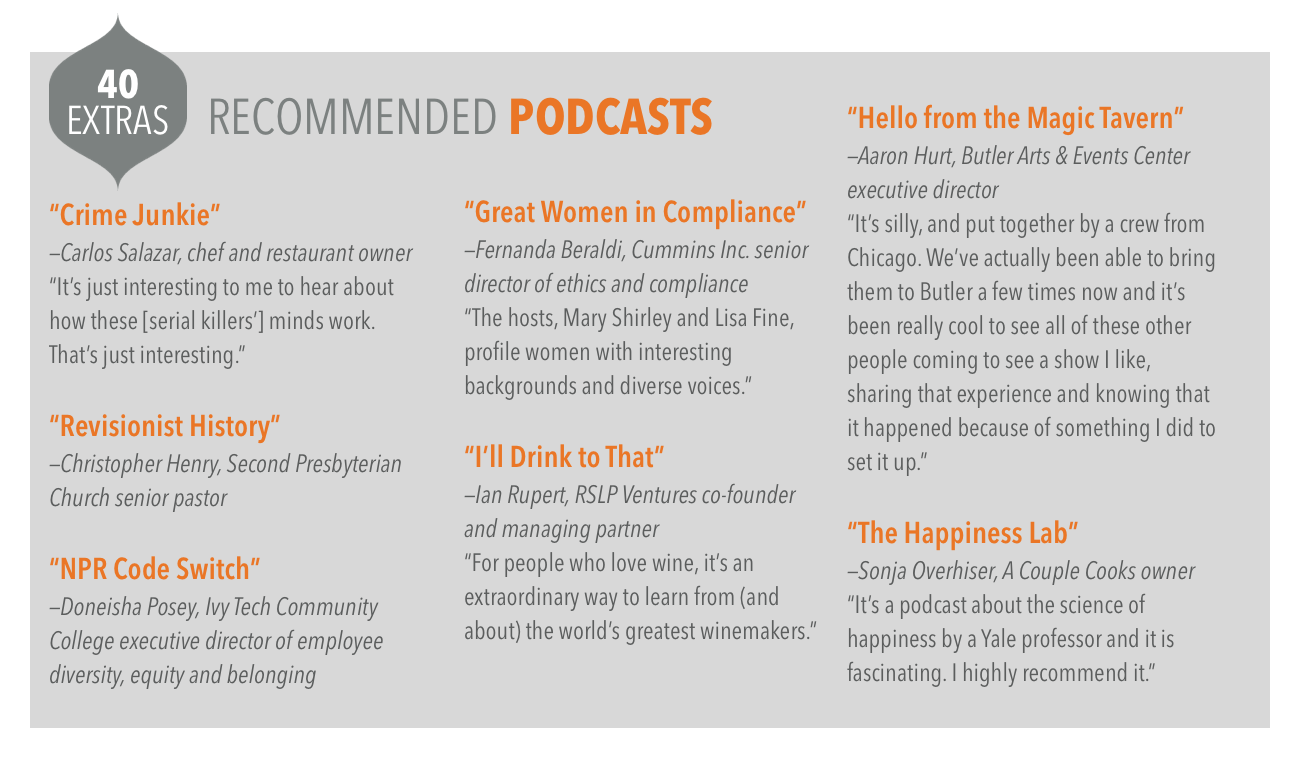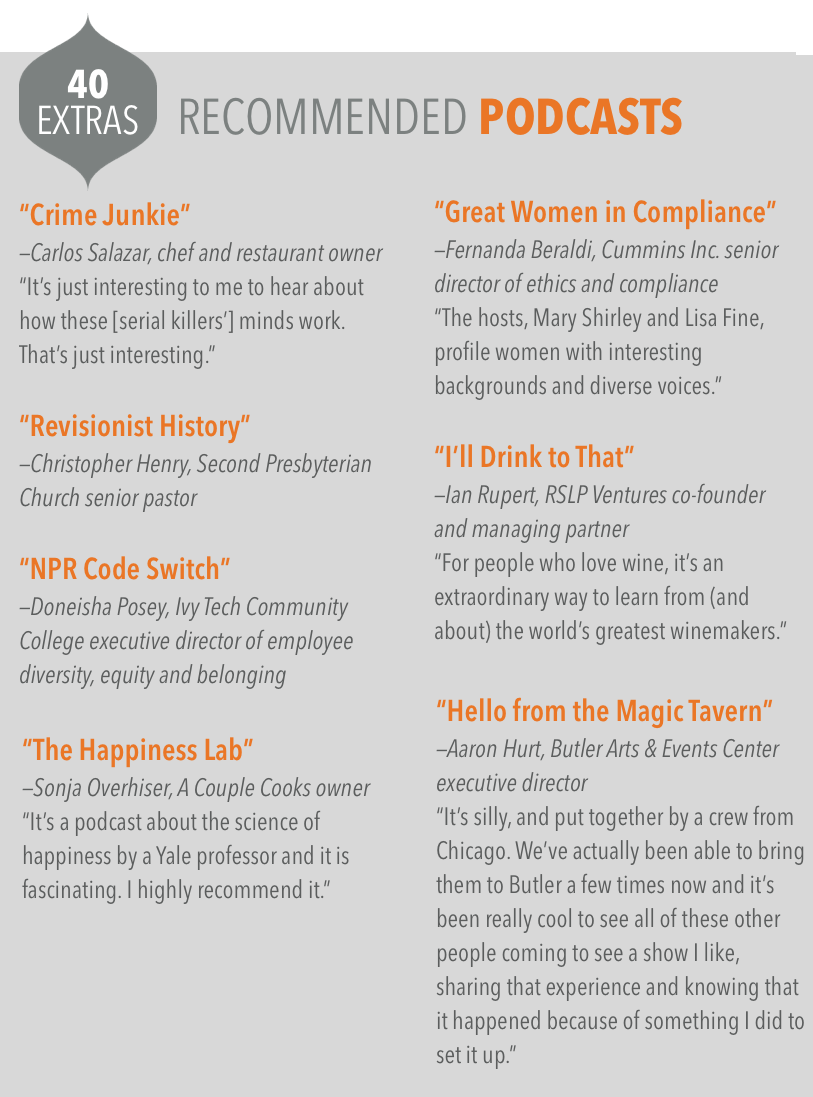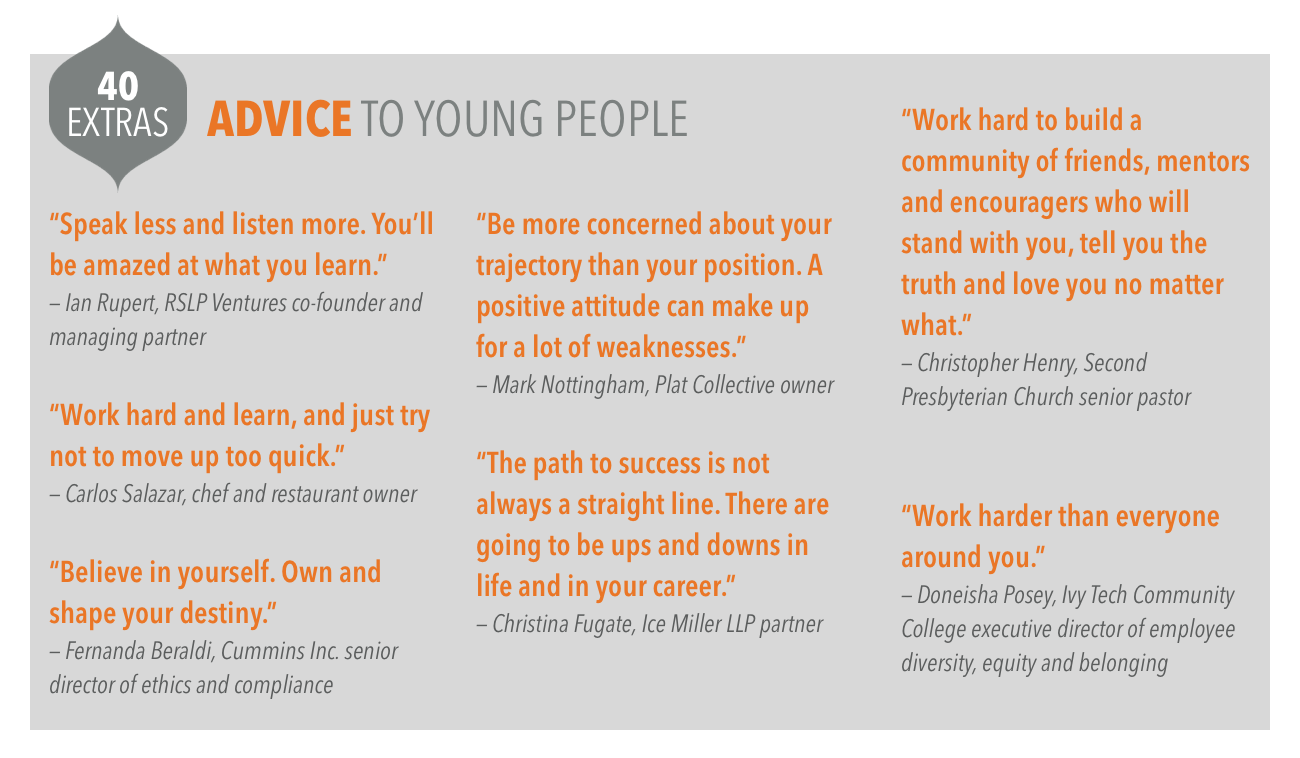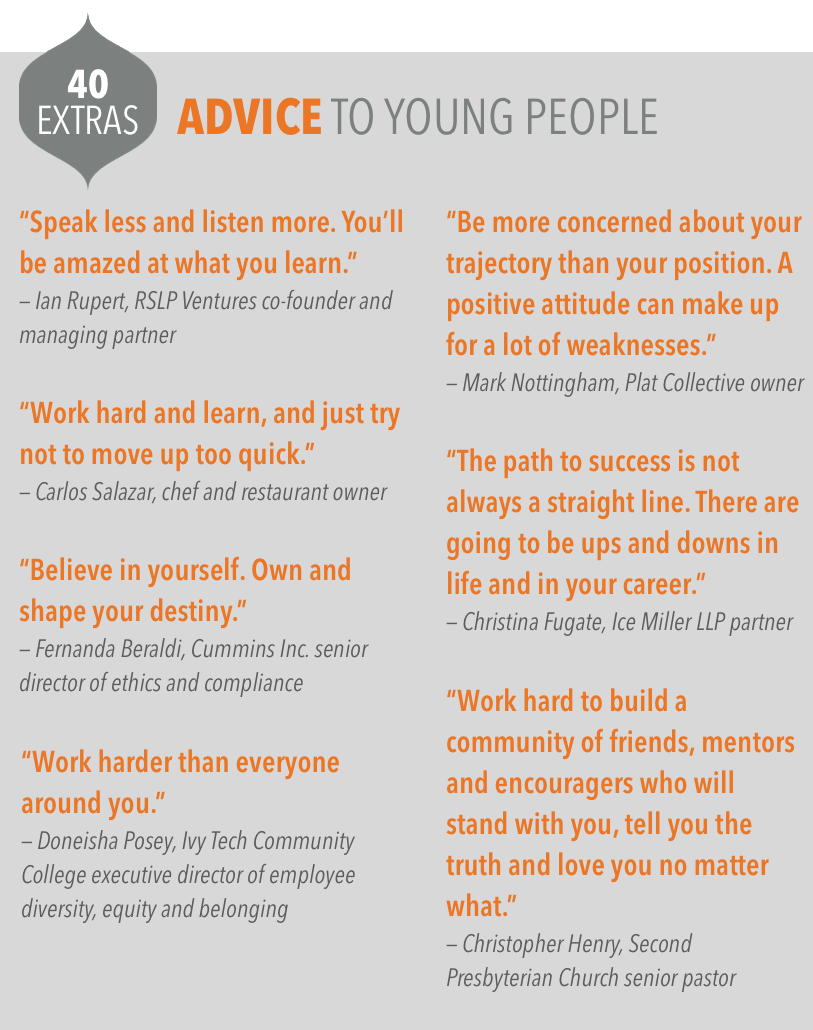 A committee of two IBJ editors, IBJ's publisher and three former Forty Under 40 honorees chose this year's class from more than 200 nominations from the community and IBJ staff. There is no formula that determines who makes list. Instead, IBJ is looking for people who have achieved a level of success, achievement or community engagement that stands out among other nominees. And the goal is to create a diverse list of honorees that represent a broad spectrum of central Indiana communities and industries.