A few pre-holiday retail items to snack on:
• Rock Bottom at 2801 Lake Circle Drive on the northwest side has closed.
The 8,000-square-foot building, on the north side of West 86th Street and across from Brebeuf Jesuit Preparatory School, is owned by a Lafayette company. It's available for purchase or lease and is listed by Keith Stark of ConsortiumCRE.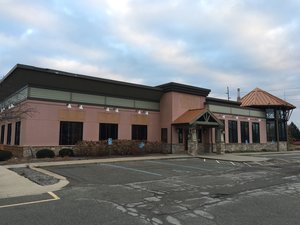 "It was released to the owner on Dec. 1 and just became available [Monday]," Stark said.
Rock Bottom is owned by CraftWorks Restaurants & Breweries, Inc., which has dual corporate offices in Chattanooga, Tennessee and Broomfield, Colorado. Craftworks operates about 30 Rock Bottom restaurants, in addition to Old Chicago Pizza & Taproom and Gordon Biersch Brewery restaurants.
The downtown Rock Bottom at 10 W. Washington St. remains open. Once one of the city's few micro-breweries, Rock Bottom now competes with dozens of outlets that make their own beer, as the craft beer market has exploded since Rock Bottom's arrival.
Calls to CraftWorks seeking comment on the closing were not returned. But Stark said it's another sign of a saturated market.
"The restaurant business is very competitive," he said.
• The openings of the Kimbal Musk eateries, Hedge Row and Next Door, which should have already begun serving customers according to original schedules, now have been pushed back to the spring, a spokeswoman for Musk's Kitchen Restaurant Group told Property Lines.
"The permit process took longer than expected (all smooth but longer wait times)," Courtney Walsh said in an email.
Hedge Row is expected to open in March in Gershman Partners' new Marietta building on Massachusetts Avenue. The restaurant will serve food roasted in a wood-fired oven and will seat 135 in the dining room and another 40 in an outside patio.
Next Door should follow in April, in the former Double 8 Foods store at the southeast corner of 46th Street and College Avenue. The Kitchen group describes Next Door as an urban-casual, American eatery with dishes priced in the $16 to $18 range. It will seat 120 patrons inside and 50 on an outdoor patio.
• Txuleta Basque Cider House has opened in the upstairs of Brugge at 1011 E. Westfield Blvd.
Pronounced choo-lay-tah, the restaurant features a Basque-inspired steak menu and hard ciders.
• Smash Social opened Dec. 12 at 600 E. Ohio St. The coffee shop and bar has six pingpong tables available to play on and is owned by BoxFox CEO Chris Palmer.
Occupying about 3,600 square feet of space, Smash Social is in the same building as the firms BoxFox and SupplyKick. Palmer founded online retailer SupplyKick in 2012, and went on to start BoxFox, a liquidation marketplace, in 2013.
• BoxLunch has opened at Castleton Square Mall. The Industry, California-based chain specializes in gifts with a pop-culture theme. BoxLunch also has stores in Fort Wayne and Mishawaka.
• India Palace Restaurant at 4213 Lafayette Road has completed a $1.3 million renovation of its restaurant and banquet hall.
Please enable JavaScript to view this content.