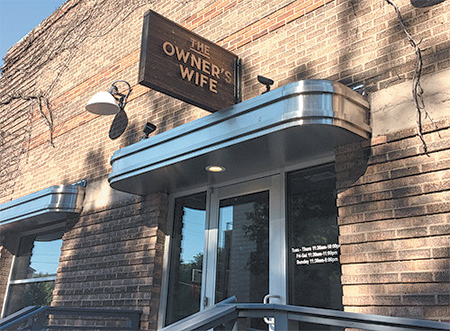 When downtown's upscale Cerulean stops serving on Dec. 31, it will mark the end of a brutal year for the local restaurant industry marked by an unusually high number of closings.
What's occurring in the Indianapolis area mirrors what's playing out across the nation, with key economic indicators pointing to a restaurant recession brought on largely by an overabundance of dining options.
"It's challenging right now," said Jenna Telesca, editor at Nation's Restaurant News. "No matter who you are, it's a tough time to be in the restaurant industry."
Telesca
Nationwide, restaurant same-store sales as of September had declined 13 of the past 16 months, plunging the industry into its worst period since 2009, according to the MillerPulse index.
In the third quarter, same-store sales declined 2.2 percent compared with the same time last year, while traffic to restaurants open at least a year dropped 4.1 percent, data from Dallas-based consultancy TDn2K show.
The disappointing numbers represent the industry's second-worst sales and traffic growth in more than five years. Disruptions from hurricanes Harvey and Irma caused some of the turmoil, TDn2K acknowledged in a report while still cautioning against "significant improvement" in consumer restaurant spending.
Locally, the number of restaurant closings accelerated during the back half of the year. Besides Cerulean at The Alexander hotel, downtown casualties include Barcelona Tapas, Colts Grille, Elbow Room and The Owner's Wife.
In Fountain Square, B's Po Boy is set to close Dec. 23 and will follow Mama Irma and Marrow out of the neighborhood.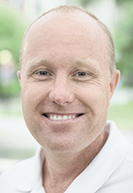 Frey
Marrow closed in June after only an 18-month run. It was founded by chef John Adams and Brian Epstein, the real estate listing agent for the space at 1106 E. Prospect St.
The 90-seat restaurant received stellar local and even national reviews. New York Magazine featured Marrow in a story about "a gourmet revolution in Indianapolis," praising it as a "sultry Fountain Square joint that … serves globe-trotting plates."
Yet the restaurant never resonated enough to attract a wide audience.
"It's understanding what our market can handle and what the tastes are," Epstein said. "We're serving top-notch food, but maybe it's too ambitious for Indianapolis' palate."
On a broader scale, the city has absorbed a slew of new openings—from the upscale Red the Steakhouse on Maryland Street to the casual taco bar Broken English on Meridian Street—creating more competition in the market that some eateries are unable to withstand.
"If you're not hitting it out of the park, there's not a lot of room for error," Epstein said. "That's what we found at Marrow. You're only the new kid on the block for so long and then you're an afterthought."
Also hurting restaurants is increasing consumer interest in eating at home, a trend fueled in part by the growing number of grocery-delivery services and popularity of Blue Apron and other home-meal-kit services.
Other factors at play include rising food and labor costs, with the latter driven up by the tight labor market. Indiana's unemployment rate stood at 3.9 percent in October, creeping up from 3 percent in June, when it narrowly missed the state's record low of 2.9 percent.
Matt Frey, who in 2003 launched Bub's Burgers in Carmel, has boosted pay as much as $4 an hour to help attract kitchen help.
"It's oversaturated, no doubt about it," he said of the local restaurant scene. "There's so much competition; it's like the perfect storm."
The burger segment, in particular, has seen a steady stream of new entrants—from New Zealand-based BurgerFuel to Burger Study, a new concept from Craig Huse, the operator of St. Elmo Steak House and Harry & Izzy's.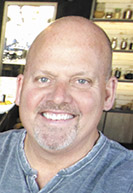 Cunningham
Frey has expanded from Carmel to open Bub's eateries in Bloomington and Zionsville, and in late 2015 launched a smaller, fast-casual option in Westfield.
Fast-casual restaurants boast higher quality than fast-food eateries, but without full table service. The segment's rise in recent years has come largely at the expense of full-service restaurants such as Applebee's and Chili's.
Frey has so much confidence in his quicker concept that he's preparing to franchise it but is holding out for what he considers the right owner, having already turned down a couple of candidates.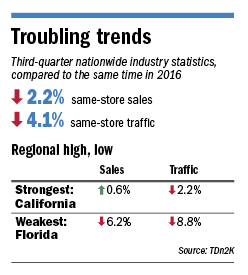 "People want everything fast," he said, "and they don't want to tip."
Even the fast-casual sector—pioneered in part by Chipotle—has lost steam lately. The chain's results have been mixed since a nine-year streak of quarterly same-store sales gains ended in the fourth quarter of 2015.
The restaurant recession has been especially hard on chains, which have seen same-store traffic drop 14.8 percent since 2008, according to TDn2K data.
Indianapolis-based burger chain Steak n Shake, for example, in September suffered its first quarterly loss ($3.3 million) since 2008—the year it was acquired by Texas-based Biglari Holdings Inc.—after years of growth under its ownership.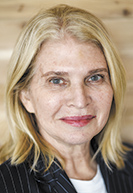 Hoover
Mike Cunningham, whose Cunningham Restaurant Group's holdings include Massachusetts Avenue-centric Bru Burger, Livery, Mesh and Union 50, echoed Frey's concerns about the tight labor pool, calling it his biggest challenge.
"We are approaching a saturation point, not only with the number of restaurants, but we're also vying for the same workforce as well," he said. "As things get diluted, you start hiring people you wouldn't have in the past."
Martha Hoover, matriarch of the Patachou family of restaurants, had to dip back into the labor pool to staff her latest creation, The Crispy Bird fried chicken diner, which opened Dec. 7 at 49th and Pennsylvania streets, in the space last occupied by Barking Dog Cafe.
A 29-year veteran of the restaurant industry, Hoover has learned plenty about persevering.
"The real issue is that restaurants are remarkably, shockingly easy to open," she said. "But it's almost as remarkably difficult to stay open for a long period of time."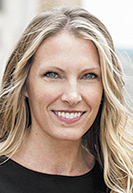 Melton
Hoover continued: "There's as much science as there is magic in restaurants, and you have to know when to be scientific and know when to practice magic."
Despite the raft of local restaurant closings, Alison Melton, a retail broker at Colliers International, said the Indianapolis area remains an attractive dining market. She's listing the former Barcelona Tapas space on North Delaware Street downtown and said she is receiving strong interest.
The Spanish-inspired eatery served its last customers in early September following a 10-year run.
"For every restaurant that is closing," Melton said, "we have two or three waiting to jump in there."•
Please enable JavaScript to view this content.