OCT. 27-NOV. 2, 2023
For four months, the southwestern quadrant of Monument Circle has been closed to traffic in favor of hosting a temporary park intended to make downtown more comfortable for residents, workers and visitors. But Taylor Wooten reports that nearby businesses are split on whether "Spark on the Circle" is a worth continuing. Also in this week's issue, John Russell reports on the growing use of therapy dogs in hospitals around central Indiana to reduce patient stress and help in the healing process. And Daniel Bradley details plans for the $250 million Grand Universe Science & Space Experience Campus in Westfield.
At Eskenazi and other hospitals around central Indiana, therapy dogs are seen as part of the health care team—furry healing agents who bring smiles to patients, and perhaps even more.
Read More
Opinions are mixed on a temporary pop-up park that has closed the southwestern quadrant of Monument Circle to traffic for the past four months.
Read More
Westfield city government will have a complete turnover next year. Along with a new mayor, the Hamilton County city will have seven newcomers on the City Council and a new clerk-treasurer.
Read More
Former NASA employer Greg McCauley is looking to share his passions at a 78-acre science and space campus planned between East 186th and East 191st streets in Westfield, just east of Grand Park Sports Campus.
Read More
The Pacers haven't suited up for a postseason game since 2020 when they lost in the first round to Miami in the COVID bubble in Orlando.
Read More
In May 2022, Newfields hired Colette Pierce Burnette to lead the organization, which has a 152-acre campus that is home to the Indianapolis Museum of Art, The Garden, the Virginia B. Fairbanks Art & Nature Park and three historic homes. She is the first African American and first woman to be hired for the role, […]
Read More
History: Kidstuff Playsystems was founded in 1982 as Olympic Recreation by Richard Hagelberg, who operated not-for-profit child care centers with his wife, and George McGuan, a carpenter. Hagelberg had been looking at catalogs of playground equipment for the child care centers and thought it might not be hard to build. He took the idea to […]
Read More
The technology hub designation makes Indiana eligible to compete against 30 other designated hubs in hopes of landing up to $70 million in federal funding to implement its program.
Read More
The family-owned Mooresville restaurant that has become synonymous with comfort food in central Indiana wants to branch out into franchising. It projects startup costs for carry-out locations to be between $391,000 and $738,000.
Read More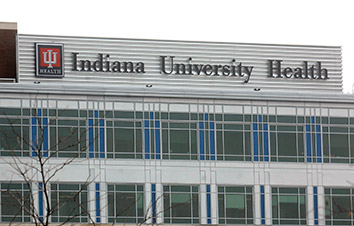 Indiana University Health Foundation, the fundraising arm of IU Health's adult hospitals, is launching the campaign with the ambitious goal of making Indiana one of the healthiest states in the country.
Read More
Purdue University civil engineering researchers are seeking patents for an "intelligent" architected materials technology that can withstand severe bending, compression, torque and other stresses without permanent deformation or damage.
Read More
Of course, our hope is that the Indiana consortium lands the full $70 million for biotech research and work.
Read More
I was especially moved this year by words from Mel Raines, president and chief operating officer of Pacers Sports & Entertainment.
Read More
This is a fight against barbarism, one of good versus evil.
Read More
I'm sharing five initiatives we'll advance immediately in January 2024.
Read More
Leadership happy talk stems from pressures, both real and perceived, to show the world and one's team that everything is going great.
Read More
There are RMD aggregation rules that govern which RMD accounts can be combined and which accounts need to have their own distribution.
Read More
The vicious circle of violence and revenge between France and Germany was ended by World War II, which killed 15 million soldiers and 38 million civilians.
Read More
Finkam and Nelson are running to succeed seven-term Mayor Jim Brainard and lead a city that has grown from suburb of 30,000 people into a regional powerhouse with more than 100,000 residents, more than 150 corporate headquarters and 148 roundabouts (and counting).
Read More
The Indiana Economic Development Corp. signed a $3.5 million contract with Southfield, Michigan-based advertising firm Doner Co. to develop the branding initiative.
Read More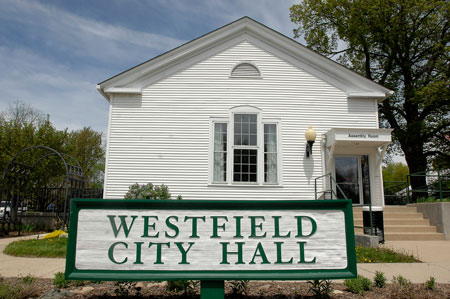 Westfield is considering a new plan to move the city from third-class status to second-class status more than a year after its city council rejected an ordinance to make the change.
Read More
Dakarai Turner has been at WHBQ in Memphis for the past three years, where he served as weekend morning anchor and lead investigative reporter.
Read More
Kloth, a former Indianapolis deputy mayor, helped launch the Indianapolis-based talent-development and job-placement initiative in 2016.
Read More