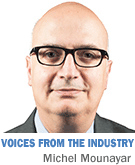 Indianapolis' downtown has moved to the realm of truly vibrant. But Indianapolis
is not yet a memorable city, because its attractive and exciting individual places are unconnected by design or a unique sense
of streets or spaces.
Civic leaders are to be commended for embarking on a series of projects that are bringing back our sense of individual community
"living rooms."
The rebirth of Monument Circle is a definite example of great city-making. White River State Park establishes this promise
of memorable connectedness between place and location, and the Central Canal is a great amenity, though in need of activation.
The Cultural Trail is the newest exciting development for downtown. One can also cite the new Indianapolis International
Airport terminal and expanded Indianapolis-Marion County Public Library as examples of impressive public structures and investment.
However, the question remains of what happened to civic space, to those areas of the city that represent "the group,"
such as sidewalks, streets, parks, plazas, post offices or schools.
I am talking about the spaces between buildings as well as the relationship of these buildings to one another. I am talking
about the role of public art and the display and exercise of civility—the kind of spaces our culture produced early
in the past century that show great streets and gardens while making experiences of a great city visible and possible.
Indianapolis must relearn to build a city rather than just a collection of great buildings.
Urbanity requires investing in the collective while increasing our efficiency and reducing our use of scarce resources through
denser, more-central developments.
However, the public seems to want such amenities while showing reluctance to fund them. Perhaps this rubs against our "rugged
individualist" bent on roaming open spaces.
Suburbia has been our training ground for five decades. The suburbs give me the illusion of the possibility for this free
existence of a rugged individualist. I have my car, my garage and my back yard, where I spend a good deal of my free time
maintaining lawns and tending to my garden with the smallest opportunity to meet or interact with others.
Moving on and looking forward is part of Americans' fiber. We are more Main Street than Plaza (more of a European form).
One signifies movement, the other resting place. The primary purpose of the first is commerce, the second public assembly.
I am not proposing we change Americans' ongoing quest for the frontier. The return of civic space to our city must
suit our character. However, we need to find new American public patterns.
The sense of community is a human need that is essential for all levels of city building. Suburbia fell short in this regard.
There are no places to come together for group activities other than private organized establishments. Churches and shopping
malls took on this role.
As successful as these areas may be, they still reside in the private sector. They are not designed to fulfill the civic
functions of community and group.
So where would community come together?
In the case of suburbia, the lack of civic space is an unfortunate structural problem. Civic space slowly disappeared and
took with it our ability to become a true community.
For other areas of the city, however, the return to being public is essential. When we stroll down the street or sit on a
bench in the park, admire a monument, take public transit, or enjoy a fountain or ride our bike on a trail, we are coming
together in public and civic form.
Such acts make us healthier, safer and joyful. Healthier because of increased level of activity, safer because of increased
number of watchful eyes, and joyful because we literally exercise the joy of living. When we visit our public library, post
office or city hall, we are dwelling in the realm of public.
As cities are the best reflection of their civilizations, I respectfully call on Indianapolis to be public again.•
__________
Mounayar is professor of architecture and associate dean, chair of the Master of Urban Design in Indianapolis, Ball State
University. Views expressed here are the writer's.
Please enable JavaScript to view this content.