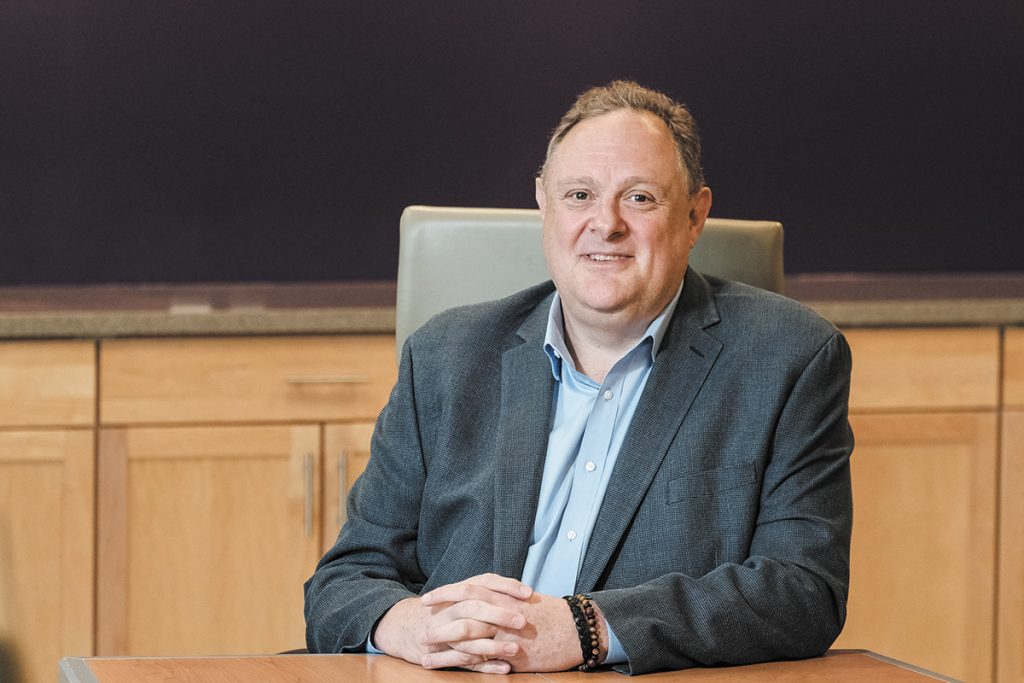 Chief Financial Officer
TriMedx
Major achievements during tenure
TriMedx, which was founded in 1998 in the clinical engineering department of St. Vincent Hospital, maintains and services medical equipment for providers across the country and has more than $30 billion in clinical assets under management at thousands of locations. The company doubled in size after Chris Dunkerley came aboard in 2017 and took the lead in negotiating financing for the $300 million acquisition of Aramark Corp.'s health care technologies business the following year.
The acquisition just scratched the surface for Dunkerley, who then tackled the enormous challenge of integrating the Aramark unit by reviewing all acquired contracts and either canceling or extending them. On top of that, he led TriMedx through a customer relationship management software conversion and is planning for another comprehensive software upgrade next year. His work for TriMedx perfectly aligns with one of his passions: making health care organizations more efficient. "You have to be able to take what you see and drive change throughout the organization," he said. "I do believe the [hospital] finance team is in a unique position to help drive change."
Formative experience
Dunkerley's father was in the British military, a circumstance that landed Dunkerley in an English boarding school at age 11. "This had a major impact on who I am as a person today and how I interact with people. Being alone at that age can be an unforgiving experience, and I learned quickly how to interact with people."
Career path
After earning a degree in business studies in England, Dunkerley joined the Siemens graduate training program and then joined the company's medical division. By the time he joined TriMedx, he had more than 25 years of experience strengthening financial operations and driving growth at a variety of companies, including Siemens, the  waste management firm Synagro and Redzone Robotics. Along the way, he'd picked up expertise in investor relations, mergers and acquisitions, regulatory compliance and financial planning. "Moving from the corporate world of Siemens to a private-equity-backed company had a significant impact," he said. "The roles of finance in each of these roles are different, and success in one arena does not automatically translate to success in another."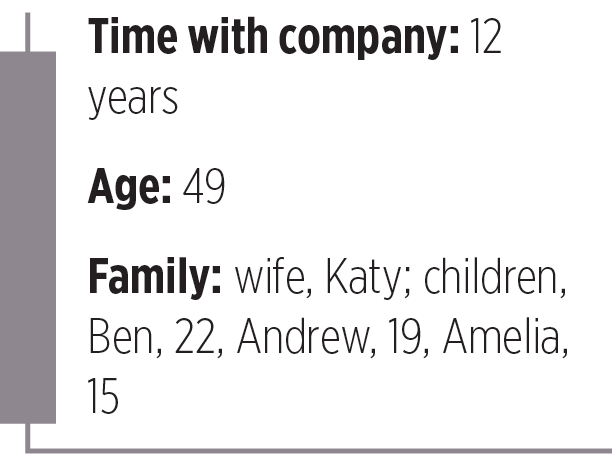 Challenges met
"The start of 2019 did not deliver the results we expected," Dunkerley said. "Through a collaborative approach of analysis, measurement, discussion and communication, we were quickly able to pinpoint issues and are now on plan to exceed our expectations for 2019." Dunkerley also keeps a careful eye on talent attraction and retention. "We provide industry-leading training, and we also offer ample career development pathways for our technicians and managers."
Givebacks
Dunkerley was a member of the TriMedx team that participated in the American Heart Association's Indianapolis Heart Walk and raised more than $5,000 for AHA. He's also a big supporter of the TriMedx Foundation, which seeks to raise health care standards for global communities in need. Since 2000, the foundation has completed almost 160 mission trips to 50 sites around the world.
Downtime
When Dunkerley isn't working, he enjoys watching Manchester United soccer games, walking his dogs, cycling and reading.
My job would be easier if …
Dunkerley said he'd never considered the question, and that all he strives for is continual improvement for himself, his team and TriMedx clients.•
Check out more CFO honorees.
Please enable JavaScript to view this content.