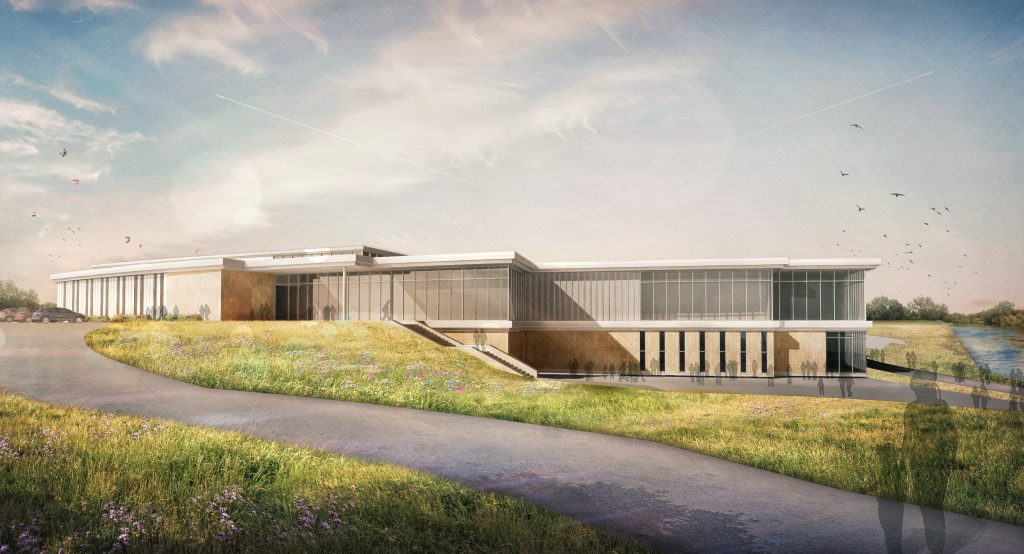 A proposal by the Indianapolis Parks Department to build a health and family center at Broad Ripple Park took a step toward approval Thursday.
Metropolitan Development Commission Hearing Examiner Judy Weerts Hall recused herself from ruling on the proposal, which calls for the parks department—through a partnership with BR Health Holdings—to build a 40,000-square-foot facility at the park, replacing the existing 11,000-square-foot center, which was built in 1986 as a library branch.
The recusal automatically advances the case to the city's Metropolitan Development Commission, while also tabling a public hearing on the matter until the commission's Feb. 5 hearing.
IBJ reported last week that Indy Parks sees the public-private partnership, which would feature a Community Health clinic, as an opportunity to provide a much-needed public space on a tight capital improvement budget.
The project's expected $20 million cost would be covered by Indianapolis-based developer Avenue Development LLC, which would partner with the city on the project.
While city personnel and many living in the Broad Ripple area generally support the project, some residents are opposed to the development. Some disapprove of the use of public land for private development and others don't see a true need for a new family center at the park.
The MDC will have the final say on the variance request, which is required because a health care center is generally not allowed to occupy areas zoned for park use. DMD staff has recommended approval of the variance.
Hall, who is contracted by the city to serve as hearing examiner, said she recused herself because she holds a full-time job as an administrator at the Jordan YMCA, located north of Broad Ripple.
She said she believed the recusal was appropriate because the family center would offer similar services to the YMCA and because the park and the YMCA have an overlap in clients and visitors.
Please enable JavaScript to view this content.