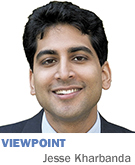 China has officially surpassed the United States in both solar-panel and wind-turbine manufacturing production. Our country is still recovering from the worst oil-spill disaster in history. And the United States has shown little leadership in finding solutions to global climate change.
These developments alone should have galvanized Congress to pass major energy and climate legislation this year. But, as is often the case, short-term political calculations are blocking the changes our country badly needs to accelerate the development of a dynamic, job-generating economic sector.
When Congress returns in September, lawmakers should take a renewed look at energy and climate policy. Policymakers, business groups and public interest organizations should remind members how much is at stake and promote the following principles:
• Major investment and job growth are tied to clear, strong energy policies.
Billions of dollars in private capital—from both electric utilities and manufacturers—is sitting on the sideline because of uncertainty over energy-policy reform. These investment choices and the thousands of jobs they will create hinge upon getting a clear signal on the price of carbon. Without such certainty, companies are already shifting dollars and jobs away from the United States: Deutsche Bank is moving $6 billion to $7 billion in clean-energy investments toward Europe and China.
New investments and jobs also depend on consistent incentives and performance standards that make existing clean-energy technologies more affordable and level the playing field with fossil-fuel technologies. China knows this, and spent $34.6 billion in clean technology in 2009, versus $18.6 billion for the United States.
• All costs, both present and future, must be considered when assessing energy technologies.
While Indiana has an enormous amount of coal, and coal power is presently cheap in terms of wholesale costs, coal power will continue to get more expensive. The combination of rapidly growing global demand for coal, especially from China, coupled with the extremely high capital costs of building or expanding coal plants to meet modern public health standards—mean higher and higher costs for coal-fired power production and for ratepayers.
Similarly, while comparably sized solar-power plants cost more than coal plants right now on a kilowatt-hour basis, photovoltaic costs are declining quickly—nearly 30 percent over a 10-year period, according to an exhaustive survey by the Lawrence Berkeley National Laboratory. New battery technologies that store wind power are being tested that will make wind increasingly reliable and predictable. The upshot is that we cannot resist change on the false pretense that coal will always hold a significantly superior cost advantage.
• New multibillion-dollar baseload projects should be viewed with caution.
Advanced coal and nuclear projects take several years to permit and build, are prone to cost overruns, and may overshoot future supply needs. In contrast, distributed generation sources, like a solar array installed on a manufacturing distribution center, or combined heat and power systems (CHP) offsetting a major share of a factory's load, are by nature scalable. The U.S. Department of Energy claims the United States can get 20 percent of its electric generating capacity from CHP alone by 2030. Future energy policy needs to consider the regulatory barriers to rapid deployment of distributed generation.
Our nation needs to make a major shift in our approach to energy production, and it needs to happen as soon as possible. Statements unsupported by any data or by carefully designed economic forecasts about the costs of climate and energy policies are unhelpful, and raise unnecessary fears about the impacts of sensible clean energy and climate policies on Indiana. Ultimately, such practices prevent all parties from finding common ground on solutions that would create Indiana jobs in clean energy manufacturing, construction and maintenance.
We can be leaders here in Indiana by constructively shaping federal climate and energy policy, and maybe, just maybe, we'll see some leadership out of Washington in 2010, too.•
__________
Kharbanda is the executive director of the Hoosier Environmental Council, the state's largest environmental policy organization.
Please enable JavaScript to view this content.