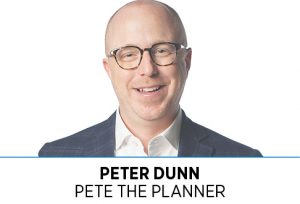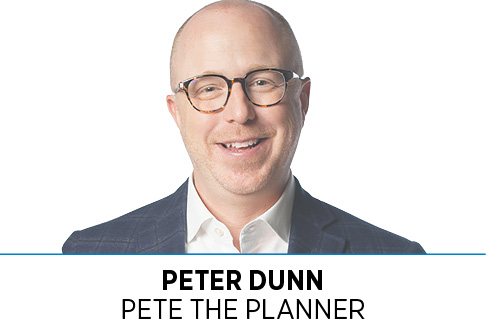 Dear Pete,
When I think about Congress and their need to raise the debt ceiling in December, I get nervous. Seeing as how they don't agree on much these days, I can't imagine they'll get their act together without creating major economic and stock market turmoil. Since I believe that to be the case, and I think the stock market is going to suffer leading up to that time, should I pull my money out of the market for now? I can always reinvest when everything calms down.
—Jeff, Avon
I've had similar thoughts over the last few weeks, Jeff. Yet every time I convince myself the market is most certainly headed down for a brief period, I remember the blaring reality that always prevents me from timing the market—I don't know when it's going to go back up. So not only would I have to guess right once, but I'd have to guess right twice.
Despite my reluctance to make broad, sweeping statements about the stock market and investing, I'm gonna do it: The market trends up over time. I love being part of that ride, even if it means it's bumpy from time to time.
There's a reason you feel so convinced you should do something this time around. It's because you can't typically pinpoint when the market is going to freak out, but this time you can. This piece of knowledge makes you think you understand the market better than you used to, but it's unlikely you do, because you don't know when the market will stop freaking out. That's the problem.
Knowing when to get back in is significantly harder than knowing when to get out. This is why I choose to do nothing different.
Think of it this way—sometimes the pilot tells you the climb will be bumpy, and sometimes both you and the pilot are caught off guard by the turbulence. I would surmise that most people prefer knowing the turbulence is coming, but it doesn't change much about your flight preparations, other than deciding not to watch Tom Hanks in "Castaway" on that particular flight.
While I don't have the best memory in the world, I do have Google. And Google suggests the stock market does, indeed, suffer during these debt-ceiling jousts, just as you predict it will again. And to be fair, I agree with you. I believe the market will get roughed-up a bit before the end of the year. However, I don't plan to do anything about it.
I'm not sure if it's the normalization of sports gambling, the popularity of cryptocurrency, or a decades-old investing trend, but people love being right about the direction of their money, especially when they're nominally involved in its direction. I've been investing for over 30 years, and I still have to remind myself to get out of the way of the market's natural inclination to, well, incline.
As nutty as this sounds, my personal investment goal is to keep pace with the stock market indexes. If they go up, great. If they go down, that's fine for me, too. It's also worth noting that my investment philosophy is rooted in the needs of my financial plan. It's hard for me to get to a place in which a prediction about a random stock market blemish over a few-week period, 20-plus years away from retirement, should motivate me to do much of anything.
Imagine if your financial plan required you to be right about when to get in and out of the market as national and world events impacted billions of investors' sentiments. No, thank you. This is precisely why I have zero interest in cryptocurrency. My financial plan doesn't need something as volatile as crypto, so I don't employ it. Upon hearing this, someone once asked, "What, you don't like 200% returns?" To which I replied, "I honestly don't care."
I know I basically end this column with the exact same call to action every time, so feel free to say it along with me—this is why you need a relationship with a financial adviser. That person's job is to help you create a plan, then execute the plan with tried-and-true strategies that will help you accomplish your goals with the least amount of risk.•
__________
Dunn is CEO of Your Money Line powered by Pete the Planner, an employee-benefit organization focused on solving employees' financial challenges. Email your financial questions to askpete@petetheplanner.com.
Please enable JavaScript to view this content.