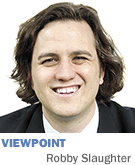 Thirty years ago, two researchers from Georgia State University made a startling discovery about how successful individuals perceive themselves. We might think entrepreneurs, managers and highly paid professionals would be awash in self-confidence. Yet in a 1978 paper, Pauline Rose Clance and Suzanne Imes of Georgia State wrote that, "Despite outstanding academic and professional accomplishments [many] persist in believing that they are really not bright and have fooled anyone who thinks otherwise."
The existence of "imposter syndrome" seems contrary to practical experience. Shouldn't all the degrees, certifications and rigorous exams of modern society filter unqualified people out of certain kinds of work? Shouldn't all the compliments and accolades we give provide a sense of self-assurance? If you've already proven yourself by making it this far, why would you doubt your ability to take another step?
Nevertheless, most of us occasionally experience the sudden, gripping fear that we secretly have no idea what we are doing. This self-doubt might be baseless, but it can be crippling. We sometimes find ourselves unable to do any work for fear it might be wrong. We ruminate on what will happen if we are "discovered." We work ourselves into a frenzy, then develop self-loathing when it becomes clear we had nothing to worry about. The phenomenon is so commonplace it's likely that it sounds familiar to you.
The standard treatment regimen for imposter syndrome is simply to be reminded that almost everybody experiences it. We all question ourselves. It can be comforting to recognize that most people also secretly harbor feelings of uncertainty. When we are stressed, we tend to push back. Feeling like a fraud in difficult situations is normal and healthy, and acknowledging that this is natural can help us work through these emotions. This is an adage: You are not alone.
Furthermore, affirmation is often effective. Telling yourself that you are capable makes you feel more confident. Yet the irony of reassurance is that it can sometimes backfire. If you secretly believe you are an imposter, hearing others talk about your abilities might only fuel your guilt. We need to prove to ourselves that we are capable. We need others to speak about our accomplishments as much as they do about our potential.
However, there's something more we can do to battle imposter syndrome besides individual acknowledgement. Organizations should openly discuss the psychology of work. Companies and not-for-profits should be as focused on the mentality of their employees as they are on the status of their tasks. We know that highly successful people have unreasonable self-doubt. Why not create a supportive culture that concedes these kinds of challenges? Shouldn't our business focus include helping people to be themselves?
An imposter is someone who fears he will be discovered for making mistakes, but an innovator is someone who fails quickly, repeatedly and enthusiastically on the way to success. Recognize those moments when you suddenly feel tremendously unqualified as opportunities to reflect on your ability, your potential to grow and your connection with others. You're not an imposter. More than likely, you're right where you're supposed to be.•
__________
Slaughter is a principal with Slaughter Development, an Indianapolis-based business-process and work-flow consulting company. Information on his new book, "Failure: The Secret to Success," is available at www.slaughterdevelopment.com.
Please enable JavaScript to view this content.