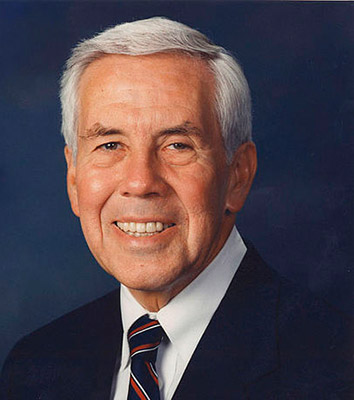 Richard Lugar is reporting he raised $840,000 during the third quarter in his bid to retain the U.S. Senate seat he has held for 35 years.
The Lugar campaign also reports holding $3.8 million in the bank at the end of last month. They released the figures Wednesday, a few days ahead of the federal filing deadline.
Republican candidate Richard Mourdock and Democratic Rep. Joe Donnelly had not released their fundraising totals for the quarter as of Wednesday evening.
Lugar is facing one of his toughest political battles as he fights the tea party-backed Mourdock to maintain his seat. Lugar easily outraised Mourdock through the start of the summer. But fundraising has never been the key challenge for Lugar, who faces lagging support among conservatives.
Please enable JavaScript to view this content.