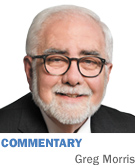 When was the last time you sold your home? Was it a smooth and pleasant experience? My wife and I just survived a grueling seven-month ordeal that I don't care to repeat anytime soon. In fact, we decided to never sell again. It was a fight to the finish, and we've decided our three sons can sell our next house after we die.
Here are a few disclaimers: I don't believe any of these troubles were caused by real estate agents or our eventual buyers. Each Realtor was experienced and professional. And the 30-something couple who bought the house were very nice; the house is perfect for them and their two young children.
So what was so bad? I'll start with the feeling of rejection after so many showings produced so little action. The traffic was terrific, so the marketing did its job. We had a lot of visitors, but few serious potential buyers.
Of course, we thought we had maintained our home pretty darned well over the past 19 years and it was in a great location. We'd invested a lot of money since moving there in 1994. We finished the basement, added a ton of landscaping, kept up with repairs and paint, remodeled a few times, and did all the things that go with owning a home. So we had high expectations of getting a good price and selling it relatively quickly. But after months of keeping the place spotless and reducing the price three times, we couldn't get a good offer.
Oh, we did have two bottom-feeder offers along the way that added some insult to injury. Those aren't much fun, but you have to separate your personal feelings and understand the process is just business. Yet everything feels so personal. Your home is the way it is because that's the way you made it. You like it that way.
Adding to the aggravation, there's the money-pit aspect of the process. There are items you know need to be fixed before the house will sell. You bite the bullet and fix the windows and replace appliances and put granite in the kitchen and then you do some more.
So, after all the work and expense and rejection, finally a buyer who actually likes your house comes along. Of course, they want to negotiate for the best price, so you lower your price again because you've been beaten down and you just want to get the hell out before anything else goes wrong.
Finally, an accepted offer! Then you get hit in the head with the dreaded inspection. That can really tick you off after you've spent all this money already trying to avoid any big inspection item costs.
Have fiber board siding? It might look great, but don't be surprised if you find out it's defective and needs to be replaced. You can't just replace one board, because they don't make it anymore. OK, there's seven grand down the toilet. Then, you've got to deal with the other 37 items the inspector put on his report to justify his fee and put doubt in the buyer's mind about proceeding with the transaction.
So now you've shelled out all this extra money you weren't counting on, to handle all the inspection items. Everything is accounted for. Can we close yet? No, there needs to be more aggravation and expense. Let's throw in a hailstorm that damages your roof, screens and gutters two weeks before closing just to make this experience more memorable. All that needs to be done now is have a contractor verify that I need a new roof, file an insurance claim, get an adjuster out to approve the claim, and get a check before closing. That's not even a challenge at this point.
Did I mention the thrill of sorting, throwing away and moving 19 years of accumulated stuff? And we won't discuss the customer-service issues involved in an address change and switching utilities and other services. By the time we got to the closing table, if anything had gone wrong there (which happens on occasion), I would not have been responsible for my actions.
I'm done selling houses. If you dare give it a try, I wish you the best of luck. My biggest advice would be not to embark on this journey without the help of a professional.•
__________
Morris is publisher of IBJ. His column appears every other week. To comment on this column, send e-mail to gmorris@ibj.com.
 
Please enable JavaScript to view this content.