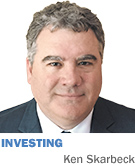 Two recent episodes have regulators scrutinizing the role social media plays in the investment markets. The first occurred last summer when Netflix CEO Reed Hastings announced on his Facebook page that Netflix had streamed a record 1 billion hours of movies and TV shows in a single month. The post circulated throughout the media and Netflix stock rose 13 percent the next day.
The Securities and Exchange Commission cried foul. The problem was that Netflix had not issued a formal press release or filed anything with regulators disclosing this information. In December, the SEC issued a Wells Notice to Hastings and Netflix indicating a potential civil action alleging violations of the agency's fair disclosure rules. Hastings countered that he has 245,000 Facebook subscribers, a number he argued made his posting "very public."
On April 2, the SEC issued a release announcing that companies can use social media to announce key information as long as they comply with so-called Regulation FD disclosure requirements and as long as investors have been alerted about which social media will be used. The commission also said it did not initiate an enforcement action against Hastings or Netflix, "recognizing that there had been market uncertainty about the application of Reg FD to social media."
The SEC's pronouncement has left a lot of companies questioning how this alters their roles in the information-delivery process. One finance professor believes the SEC's new stance will be a non-event, arguing that few companies will opt to use social media to release financial information. Business Wire, which earns its revenue from corporate press releases, has cited a Pew research report that noted only 16 percent of adult Internet users in the United States are Twitter subscribers.
While most businesses likely will continue to release material information through traditional channels, social media has begun to assert its influence.
The second market-moving social media event happened April 23 when a hacker compromised the Associated Press Twitter account and posted that President Obama was injured in an explosion at the White House. Journalists refuted the claim. However, the stock market plunged in a matter of seconds before bouncing back once the tweet was proved false.
The reaction was another reminder of the role computers play in daily market trading. High-frequency-trading, or HFT, firms have designed systems with complex algorithms that monitor social media, Google searches and other news sources to discern any news item that may give them a micro-second advantage to trade on information ahead of other investors.
This phenomenon led Charlie Munger, vice chairman of Berkshire Hathaway, to remark that HFT is front running, or the illegal act of trading ahead of investors based on a possession of knowledge of impending orders. Munger says, "I think it's basically evil … why should all of us pay a little group of people to engage in legalized front running of our orders?"
For financial markets, the social media genie is out of the bottle. Just like its cousins of the past—the rumor mills that circulated by phone and in bars on Wall Street, and the Wild West of innuendo on the Internet—investors will have to sift through the noise to determine the information that really matters.•
__________
Skarbeck is managing partner of Indianapolis-based Aldebaran Capital LLC, a money-management firm. His column appears every other week. Views expressed are his own. He can be reached at 818-7827 or ken@aldebarancapital.com.
 
Please enable JavaScript to view this content.