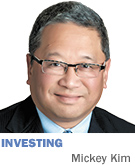 Illegal insider trading generally refers to buying or selling a stock, in breach of a duty of trust and confidence, while in possession of "material, non-public information" about the stock. This also can apply if the person possessing the information (the "tipper") passes along the information to a "tippee," who then trades the stock.
Steve is treasurer of XYZ Corp., which is in talks to be acquired by ABC Corp. at a 50-percent premium to XYZ's current price. It is illegal for Steve to buy XYZ. Similarly, if he passes along the information to his brother Bill, who then buys XYZ, that is a violation by both the tipper (Steve) and tippee (Bill).
Because insider trading undermines investor confidence in the fairness and integrity of the stock market, federal authorities have made the detection and prosecution of insider trading violations a high priority.
Insider trading and efforts to halt it gained prominence during the takeover frenzy of the 1980s. Early in my career, the insider trading cases against Michael Milken and Ivan Boesky spawned books and Oliver Stone's 1987 movie "Wall Street" (not to be confused with Martin Scorsese's 2013 "The Wolf of Wall Street"). Last October, a trial cleared Dallas Mavericks owner Mark Cuban of insider trading. In November, hedge fund behemoth SAC Capital Advisors pleaded guilty to insider trading and agreed to pay a $1.8 billion penalty after eight current or former employees were convicted.
The investment management business is hotly competitive and the rewards can be astronomical. SAC founder Steven A. Cohen raked in $2.4 billion in 2013. Everybody is seeking that information/analytical "edge" leading to outperformance. It's easy to see why some will cross the line into illegal insider information.
Complicating the matter is that there is no specific statutory definition of what constitutes illegal insider trading. Instead, insider trading is covered under the broad anti-fraud provisions of federal securities law. The law of insider trading has been developed on a piecemeal basis by the courts, with the definition of illegal activity alternately expanding and contracting.
Days ago, news broke of a probe by the Securities and Exchange Commission and FBI into possible insider trading violations by an unlikely trio: 1980s corporate raider and current activist investor Carl Icahn, Las Vegas sports bettor Billy Walters and Masters champion Phil Mickelson.
Activist investors take big stakes in companies and demand strategic changes or a sale. By early 2011, Icahn had amassed a 9-percent stake in Clorox. According to reports, investigators are trying to determine if Icahn tipped Walters to his plans and if Walters then tipped Mickelson. (Their timely purchases evidently triggered the investigation.)
Even if true, tipping other investors is part of the activists' playbook of how to recruit allies to support their planned campaigns. In these cases, the tipper owes no duty of trust or confidence to the target company and the tippee is happy for the "gift" when the activist discloses its intentions publicly and the stock jumps.
Pity the shareholders who were at a significant informational disadvantage and sold. While this feels like insider trading, today this might be perfectly legal. Perhaps the SEC will try to convince a court it's not. In any event, a "bright line" definition of illegal insider trading is long overdue.•
__________
Kim is the chief operating officer and chief compliance officer for Kirr Marbach & Co. LLC, an investment adviser based in Columbus, Ind. He can be reached at (812) 376-9444 or mickey@kirrmar.com.
Please enable JavaScript to view this content.