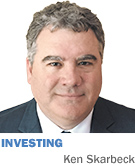 Chalk this up as one for "Ripley's Believe It or Not!" The employees of some well-known financial firms have sued their employers for placing their own company's proprietary mutual funds in their 401(k) plans.
The gist of these lawsuits filed against Citigroup, Ameriprise, MassMutual and Fidelity is that the firms stuffed their 401(k) plans with their own mutual funds to make money off their employees. Further, the lawsuits allege the fees charged by the companies' own funds were higher than for other available investment options and that the investment performance of their funds was poor.
You really have to sit back and absorb the irony of this satirical affair. The employees of these financial firms, who presumably are involved in the marketing and sales of their mutual funds to the firms' clients and prospects, are suing their employer for placing those same mutual funds into their 401k(s).
Aside from that spectacle, there are numerous retirement plan lawsuits filed by employees over a variety of issues. Employers are keenly aware that they are legally exposed when offering these plans and that events like the credit crisis, where retirement accounts suffered significant losses, can strain employee relations.
Legally, employers who offer retirement plans to their employees are considered "fiduciaries" under the Employee Retirement Income Security Act. A fiduciary must perform certain acts of "due diligence" with respect to the selection and oversight of the service providers of the plan and the plan's investments. A fiduciary to a 401(k) plan must act in the best interests of the plans participants (the employees).
While these fiduciary requirements all seem logical, there is a major battle being fought in the investment industry over just who is a fiduciary.
For the past few years, the Department of Labor has pushed hard for a change to the definition of fiduciary under ERISA. The DOL wants to require all advisers who provide services to retirement plans—IRAs, 401(k)s or pension funds—to act as fiduciaries under the law. It will propose rules to that effect in January.
At present, the employer offering the 401(k) plan is a fiduciary, registered investment advisers are fiduciaries under the law, yet stockbrokers are not considered fiduciaries. The brokerage industry operates under a less-stringent "suitability" standard.
From a legal standpoint, brokers have to reasonably believe that any recommendations made to clients are suitable to the client's financial objectives. In contrast, fiduciaries are required to act in the "best interest of their client."
Now, to some, the legal distinction between broker and fiduciary might seem to be splitting hairs. But within the investment industry, this is a big deal. Lobbyists for the brokerage industry have fought hard against the DOL's effort to classify brokers as fiduciaries, since a fiduciary standard would open up brokerage firms to a whole host of new and expensive legal issues.
The DOL's proposed fiduciary rule is meant to address the very situations seen in the financial firm's 401(k) lawsuits, where employees contend that advisers were swayed to recommend investments based on compensation they may receive for promoting them.
The investment industry needs a uniform rule that brings all participants under the fiduciary umbrella. Frankly, the brokerage lobby's continuing effort to fight it appears as though they truly are putting their own interests ahead of their clients.•
__________
Skarbeck is managing partner of Indianapolis-based Aldebaran Capital LLC, a money-management firm. His column appears every other week. Views expressed are his own. He can be reached at 818-7827 or ken@aldebarancapital.com.
Please enable JavaScript to view this content.