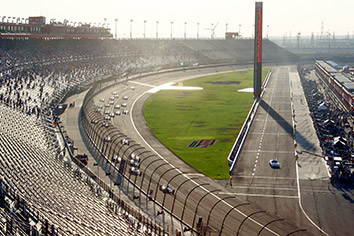 One of the big storylines for the 2015 IndyCar Series season is taking shape, in the form of speedy new aero kits.
Honda and Chevrolet engineers are as busy as Santa's elves putting finishing touches on their respective body kits, set to debut in March.
IndyCar has promised fans fast, fancy kits made by a number of manufacturers since its latest car chassis was rolled out in 2012. Due to factors including lining up manufacturers and getting costs under control, the kits' debut has been delayed several times.
In the last two months, some racers have privately tested the long-awaited aero kits, which are still undergoing modification. Manufacturers are expected to give fans a sneak peak at the new designs early in the first quarter of 2015.
Mark Miles, CEO of IndyCar parent Hulman & Co., said he expects the kits to lead to higher speeds in 2015, resulting in increased fan interest in the open-wheel series.
The aero kits allow the manufacturers to strip down parts of the chassis—for instance, the nose and the front and rear wings—and attach newly designed parts that give the car a new look and hopefully better aerodynamic performance.
Drivers who have begun testing the aero kits are backing up Miles' claims on speed.
"Right now, the only thing I can say is that there is obviously more downforce," Helio Castroneves told Autosport.com after a recent testing session of the Chevrolet kit. "So you are going to see some very fast speeds out there.
"When you add more downforce, it obviously becomes heavier [in the steering]," he added. "But I think we'll see some faster lap times than we did this year."
The fastest four-lap average qualifying speed for the 2014 Indianapolis 500 was 231.067 mph, clocked by pole-sitter Ed Carpenter. The fastest official lap turned in any month of May was 237.498 mph, driven by Arie Luyendyk during qualifying in 1996.
Steve Eriksen, Honda Performance Development vice president and chief operating officer, said the manufacturers' body kits will be significantly different, and he expects that to create a big buzz among fans.
"You're going to be surprised how open the rules are," Eriksen said. "I think you'll end up in sort of like a sports-car situation where people are going to be looking at all the little details on the car, and it's going to generate quite a bit of interest."
The deadline to place orders for the $75,000 kits was Nov. 1. Teams were required to put down a 25-percent deposit.
Timelines for teams to get kits ready for the upcoming season will be tight.
The initial manufacturers' testing window—before the teams take delivery of the aero kits—opened Oct. 6  and closes Jan. 8. The kits will make their official on-track debut en masse March 16 and 17 at Alabama's Barber Motorsports Park for the series' official spring training test.
That is a week after the series' opener on March 8 in Brasilia, Brazil, where aero kits will not be used. That makes things a bit crazier for drivers and their crews.
The kits will see their first race action at the Firestone Grand Prix of St. Petersburg, Florida, on March 29.
Derrick Walker, IndyCar's president of competition and operations, is confident teams will be ready to roll in St. Petersburg.
"The manufacturers will give them a good product, and I don't think it will take long for [teams] to get their heads around it and have good racing at St. Pete," Walker said. "It will be an exciting start to the season."
Please enable JavaScript to view this content.