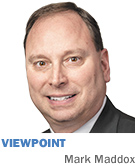 Thanks to our infamous Legislature, hunting and fishing will be on the ballot in 2016 to become protected rights in our constitution, placing them on par with free speech and freedoms of religion and the press.

We all know this Legislature has been under a lot of fire lately for things like trying to prohibit gay marriage in our constitution and preventing gay people from getting a wedding cake from any old Hoosier bakery.

But now that the tsunami of criticism has diminished, I am happy to see them bringing the focus back to the really important issue of my right to hook and shoot whatever critter I want.

Some of my lawyer friends believe you should add to our constitution only rights that reflect important concepts likely to be valued by a large segment of our population, like freedoms of speech and religion. They think it demeans the constitution to add to it specific recreational activities that are not widely engaged in by most Hoosiers.

But I think our beleaguered Legislature might be onto something. If our voters deem hunting and fishing worthy of constitutional protection, let me suggest we then consider adding to our constitution the following hobbies:

• The right to play at least 18 holes of golf per week. When the constitutional amendment to prohibit gay marriage was proposed, it was billed as a way to strengthen traditional marriages. I firmly believe a right to play a round of links followed by a round or two in the clubhouse would do much more to strengthen Hoosier marriages than that other proposal.

• The right to root for the Indianapolis Colts every Sunday during the NFL season. Sunday is a special day in our household, and all Hoosiers ought to be able to cheer on the Colts either in person or on television without interruption, unless the interruption involves serving new beverages or restocking nachos.

• The right to bowl. Every Hoosier ought to be able to wear multicolored footwear and loud shirts with our names on them every Thursday night on teams of four. It is refreshing and stress-reducing to see all the lights and video graphics now used at alleys. Bring your own ball.

• The right to shop. It would stimulate our economy and increase our state sales tax revenue, which seems to be regularly missing forecasts. You might want to package this one with the right to golf as it would pacify both partners in a traditional marriage.

To the naysayers who think our Legislature needs to stop fixing nonexistent problems and start focusing on the real problems that would make Indiana a better place to live and work, I say this: Have you ever played 18 on a perfect 75-degree Indiana spring day? That definitely needs to go into our constitution!•

__________

Maddox is managing partner of Maddox Hargett & Caruso. A former Indiana securities commissioner, Maddox represents investors in securities litigation and arbitration matters. Send comments on this column to ibjedit@ibj.com.