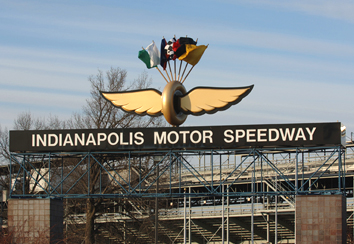 The 100th running of the Indianapolis 500 will have a presenting sponsor, a first for the legendary race.
Officials for the Indianapolis Motor Speedway signed a $5.2 million, three-year deal to make D-A Lubricants' PennGrade Motor Oil the first-ever presenting sponsor of the IndyCar Series' biggest race, industry sources confirmed to IBJ.
This year's race will be touted as the "100th Indianapolis 500 presented by PennGrade1."
Lebanon-based D-A Lubricants, whose long history as a sponsor at the Indianapolis 500 was rekindled last May with IndyCar driver Graham Rahal, will market PennGrade1 as the "original Green Oil" through its IndyCar/Indy 500 sponsorship.
IMS/IndyCar logos will be displayed on every bottle of PennGrade1 sold starting this year.
PennGrade 1 is a specially-formulated lubricant for high-performance and racing engines.
Since PennGrade1 is a specialty product, the exposure the Indianapolis 500 and IndyCar Series get from the deal will be limited, sports marketers said.
The first year of the deal will be worth $1.5 million to the Speedway, with following years escalating to $1.7 million and $2 million, sources told IBJ.
And while the revenue will be a welcome addition for the IMS, it pales in comparison to similar sponsorships for NASCAR and Formula One, which command more than twice the amount D-A Lubricants is paying for its presenting deal with the Indianapolis 500.
Editor's note: This story was updated Jan. 22 to reflect more details about the value of the deal.
Please enable JavaScript to view this content.