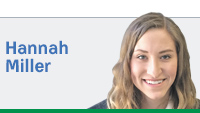 I recall being in the hospital as a child and hearing my roommate's mother on the phone, begging for more time off from work to care for her sick daughter. It did not occur to me then that this was a widespread, life-changing problem.

The Family and Medical Leave Act of 1993 requires employers to give 12 weeks of unpaid leave to qualified employees for medical and family reasons. FMLA was a great step, because it prevented people from losing their jobs. However, the act does not secure pay for these employees, making the United States the only developed country with no form of paid family leave.

One would think being paid would be crucial at this time in someone's life. Leave is commonly needed for a medical problem, having a baby, or caring for a sick loved one. Health care and child care costs might be huge, along with regular expenses that still need to be covered. With a sudden pause in income, how do you manage? This makes it nearly impossible for two working parents to both take time off to spend with their baby.

Some states have expanded FMLA to provide greater protections for workers in their jurisdiction. Most notably, California passed a paid family leave insurance program that extends unemployment compensation to cover family leave. This allows California residents to have six weeks of paid leave, earning 55 percent of their pay, with a weekly cap. Many other states have made leave accessible to more employees, or expanded the definition of family. Indiana has made no modifications to FMLA. This does not seem characteristic of a state that prides itself on "Hoosier hospitality."

It's interesting that this has become a very partisan issue. Most Democrats nationwide support paid family leave, whereas most Republican legislators do not. Yet, polls indicate that a large majority of the country supports paid leave, including Republicans. Republican legislators use arguments such as limiting federal regulations and not burdening businesses to defend their stance. However, polled voters believe it would create a better economy and greater financial security.

Paid family leave is a unique issue in that it can unite both pro-choice and pro-life groups. Both camps are passionate about the work they do for individuals and families. This is a policy they can both get behind because it would improve the lives of so many families and those on medical leave.

It does not make sense for those who champion "family values" not to support paid leave. What could help a family more than having the resources to care for a newborn baby? Or perhaps, the time and financial support needed to care for a sick family member? It is not fair to put such a heavy burden on those having a child, caring for someone, or who are ill themselves.

This is not simply a women's issue, or even just a family issue. This is a problem that could affect any worker at the most inopportune time. People deserve the peace of mind of knowing that, when an emergency happens, they will not have to suffer financially, and expecting parents should not have to worry whether they can afford to take time off to care for their baby.

Paid family leave has bipartisan support and would truly illustrate the "Hoosier hospitality" and "family values" Indiana claims. I urge Indiana lawmakers to consider paid family leave. It is time we catch up with the rest of the developed world.•

__________

Miller studies policy analysis at Indiana University and works as political director for the College Democrats of Indiana. Send comments on this column to ibjedit@ibj.com.