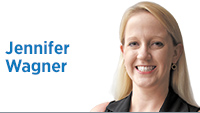 Politics isn't fun anymore

It seems like every week, I have lunch or drinks with a political operative who's just plain tired of operating. We commiserate about the latest headlines. We say the same things about how we got to this point. We part ways more depressed than when we sat down.

I don't want you to get the wrong idea: I love politics. Always will. And I'll never lose my appetite for political news, especially the inside baseball, the palace intrigue and the stories behind the stories.

But like so many of my friends, I just can't find much joy in mindlessly hurling insults to advance an agenda—if there even is one—that helps no one.

As I talk with my pals on both sides of the aisle, the source of the fatigue becomes clearer, if less reparable in the short term.

There have always been people who work in politics because they love the (blood) sport of it. That used to be part of my motivation. It's thrilling to win, and finding the right message is key to winning.

But for most operatives, at least the ones I know, that thrill isn't sustainable on its own.

The longer you work in the field, the closer you scrutinize the people you're trying to elect or defeat and the things they stand for.

Instead of jumping onto the dance floor with the next candidate who can pay your salary, you pay more attention to the end game: What will this person actually do if I succeed in helping get him or her into office?

For my Republican friends right now, the answer to that question is frightening. It's not much better on my side, with the notable exception of the presidential race, where I think Bernie Sanders has made Hillary Clinton into a stronger candidate by stoking a conversation about important issues that affect all of us.

Donald Trump, of course, has become the poster child for dragging the political process into the gutter, but this isn't solely his fault. He and others have made politics "fun" for the viewing audience.

It's just not my kind of happiness, because it doesn't lead to anything productive. It's fighting just to fight: good for pro wrestling, bad for democracy.

If you are a political operative who believes the purpose of the political process is to elect quality leaders who will do good things and help people, there's not much you can do right now besides complain over beers and joke about moving to Canada.

I spoke recently to a political science class at Indiana University Southeast, and one of the students asked me if there are issues where Democrats and Republicans can work together. I assured her that there are and noted that I've been lucky enough over the last few years to work with some talented Republicans to make our state a better place to live.

It's not that we're always going to agree, but there are still people out there who are open to the idea that agreeing isn't a bad thing.

My hope is that we hit a point where Americans realize yelling at each other is less productive than working together to find common ground. My fear is that rock bottom becomes the new norm.

If that's the case, if it's all about scorching the Earth just to see if you can, then count me out. There's no joy in a game where everyone loses.•

__________

Wagner is a lifelong Indianapolis resident and founding principal of Mass Ave Public Relations, a local public relations and publicity firm. Send comments on this column to ibjedit@ibj.com.