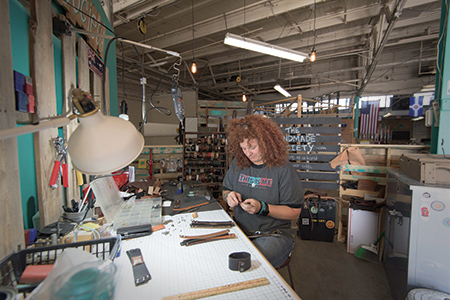 Stenz Construction Corp. already has presold two townhomes as part of its Dorman Sq. project along East 10th Street without even listing them—the latest testament to the area's potential as a burgeoning neighborhood hot spot.
The seven townhomes to be built along the street on the eastern edge of downtown are part of a larger residential project from Stenz and just one of several developments either underway or in the works that could transform the corridor into something akin to Fletcher Place or Fountain Square.
"It's about walkability and location and location," said Joe Everhart, a downtown residential real estate agent listing the Stenz properties. "You can walk two blocks and get to the foot of" Massachusetts Avenue.
East 10th is bounded by such neighborhoods as Cottage Home and Woodruff Place to the south and Windsor Park to the north—each boasting their share of historic homes but little in the way of retail outlets or restaurants.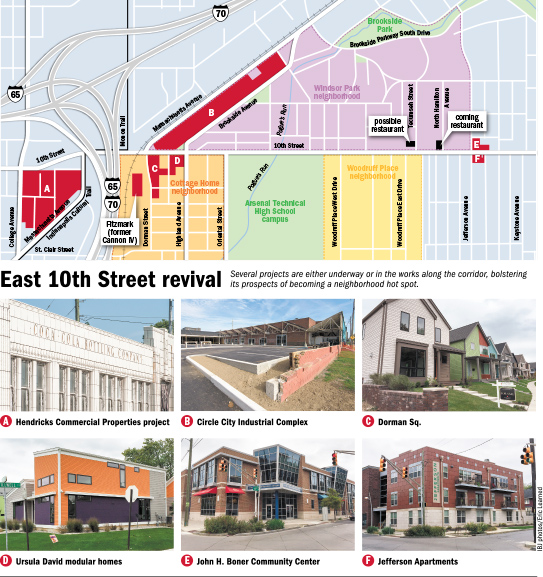 That is starting to change, however, bolstered in part by Hendricks Commercial Properties' plans for a $260 million redevelopment of the former Coca-Cola plant site along Massachusetts and College avenues. The 11-acre property sits within a seven iron's reach of the Stenz project, but is separated by interstates 65 and 70 that cut off the neighborhoods from downtown in the 1950s.
Hendricks is purchasing the land from Indianapolis Public Schools and wants to build 400 residential units, 200,000 square feet of retail, and another 200,000 square feet of office space, in addition to a cinema and a 120-room West Elm hotel.
The neighborhoods straddling East 10th Street will be directly linked to the Hendricks development by the Indianapolis Cultural Trail extension that connects with the Monon Trail, further reinforcing their status as up-and-comers.
There's more in the works, too.
Nearby is the Circle City Industrial Complex, which is being redeveloped near the Monon and bordered by Massachusetts and Brookside avenues on the north side of East 10th, across from Dorman Sq.
"You combine that with the relative surety of a $260 million investment at the Coca-Cola site and that gives the market confidence," said Jeff Bennett, the city's deputy mayor of community development. "There are anchors on both sides of the street."
CCIC owner Larry Jones of Teagan Development is converting part of the 539,000-square-foot complex into "maker space"—a collaborative area where artisans access industrial tools and programming.
In addition, the area has become hip enough to attract a brewery, a micro-distillery and a restaurant.
Centerpoint Brewing is close to opening a tasting room and production brewery in 17,500 square feet of the complex while 8th Day Distillery plans to occupy 6,000 square feet. On top of that, the owners of La Margarita in Fountain Square plan to open the Convivial Community Bar next spring, on the south end of the building with a patio along East 10th Street, just off the Pogue's Run Trail.
"Things are really starting to happen there," said Beau Ansty, a vice president and partner at Stenz. "And with what's happening at the Coke plant, we thought the timing was right for our project as well."
Stenz's second phase includes the seven townhomes and also calls for a two-story, 6,000-square-foot retail and office building. The second phase along East 10th Street will be built just west of where modern builder Ursula David is constructing upscale prefabricated homes. Three have been completed, with plans for up to 10.
Stenz has so much confidence in the East 10th Street corridor that it bought the old Woodruff Place Service Center at the northwest corner of 10th and Tecumseh streets. Stenz is hoping to lure a restaurant to the space.
One block east of that, Broad Ripple Brewpub owners John and Nancy Hill purchased a vacant building that once housed the Mayfair bar at the northwest corner of East 10th Street and North Hamilton Avenue. They plan to open a restaurant and taproom there.
"We've lived and worked in the Broad Ripple area for 35 years, but we're kind of falling in love with East 10th Street now," Nancy Hill said.
So are others, including Jamie and Martine Locke, who have been tenants of the maker space in the industrial center, dubbed Ruckus, for less than a month. Jamie carves mandalas and Martine crafts leather goods for The Handmade Society business they operate.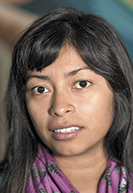 Poland
The couple lives in the Emerson Heights neighborhood farther east and needed a dedicated space to work away from their home. Ruckus was developed by the Riley Area Development Corp., the not-for-profit behind the Pattern magazine and shop at 877 Massachusetts Ave., and the People for Urban Progress.
The 12,000-square-foot CCIC maker space hosts about 20 tenants ranging from furniture and soap makers to a custom T-shirt designer. It can hold up to 30 tenants. They share tools and other resources and pay less than $250 a month for rent in hopes of building their businesses into something sustainable.
Some might not even boast business plans.
"It's a place for startups," said Consuelo Poland, a Riley employee who oversees Ruckus. "We'd like to give those people a chance who haven't had it before."
Poland's aim is to grow the operation to 100 members who would pay monthly dues and don't need dedicated space but might come once or twice a month to use the resources available.
Ruckus has a relationship with Purdue University's art and design department, which makes a student available three days a week to assist with 3-D printing.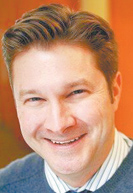 Bennett
"I don't think we understood what was happening here until we got into the space," Jamie Locke said of the activity along East 10th Street. "I'm so glad to be in the heart of that."
East 10th Street got its first shot in the arm in 2008 from a 42,000-square-foot expansion of the John H. Boner Community Center at East 10th Street and Jefferson Avenue and from the 2010 construction of Jefferson Apartments across the street as part of the Super Bowl Legacy Project.
Last year, the near-east side got a boost by snagging one of eight Promise Zone designations nationwide from the federal government. The designation does not include any direct federal money but gives impoverished areas of the communities a leg up in obtaining federal assistance.
"Lots of good things are happening [along East 10th] all at once that seem to be the culmination of years of efforts," Bennett at the city said.•
Please enable JavaScript to view this content.