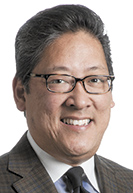 Sato
Three major Indianapolis-based retailers struggling with declining sales replaced their CEOs this year as they tried to improve company financials.

The Finish Line Inc. in February elevated company President Sam Sato to the top spot, taking over for Glenn Lyon, who had been CEO since 2008. Also in February, Dennis May stepped down as president and CEO of HHGregg Inc. and was supplanted by Chief Financial Officer Robert Riesbeck.

Three months later, in May, Lids Sports Group named former Adidas and Reebok executive David Baxter as its president and CEO. He succeeded Kenneth Kocher, who resigned in February after more than 10 years in the position and 19 years with the company.

The moves come as the three companies seek to reverse their fortunes.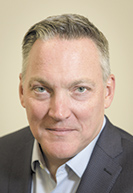 Riesbeck
Finish Line, an athletic apparel retailer, said in January it will close 150 stores over the next four years after losing $32 million in sales in the quarter preceding its CEO change.

The company had been challenged by supply-chain disruptions caused by the implementation of a new warehouse and order-management system. In September, Sato told investors Finish Line had solved its supply-chain problems.

HHGregg, an appliance and electronics retailer, has seen its sales plummet in past quarters due to fierce competition from online rivals and falling television prices. Mass merchants and internet retailers crowded into the TV segment, driving down prices at a time demand was falling.

In September, Riesbeck told IBJ he aims to boost results in part by doubling down on appliances—a strategy that includes opening more locations of the super-premium Fine Lines chain.

Sports-cap retailer Lids, owned by Nashville, Tennessee-based Genesco Inc., is retrenching and returning to its roots after expanding the types of merchandise carried in its stores and stumbling in a bid to diversify into providing apparel and equipment to youth and school sports teams.

In January, Genesco announced it was abandoning team sports after six years and selling Lids Team Sports to BSN Sports, a division of Memphis, Tennessee-based Varsity Brands. The next month, Genesco CEO Bob Dennis sent Lids CEO Kocher packing.•