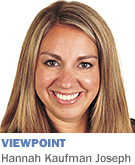 Recently, Marsh Supermarkets issued a coupon to its "fans" on Facebook. Marsh has been a local model
for how companies can leverage Facebook to effectively market to customers. Marsh's page is attractive, well-maintained
and, well, popular. It contains useful content, like special sales for Facebook fans and ads for products, such as hard-to-find
produce. Marsh's page has more than 3,000 fans, more than competitors Kroger, Safeway and Winn-Dixie combined.
One way Marsh has connected with consumers via Facebook is to offer "exclusive" coupons to fans. Theoretically,
social networking coupons are a great idea because they reach customers quickly and inexpensively. That is, unless promotions
are planned without considering public relations and legal issues and are executed poorly. Then they can quickly become a
nightmare that vastly outweighs the potential benefits of this type of marketing.
Marsh recently issued a coupon
for $10 off a purchase of $10 or more. There were no listed exclusions, and the only limitation was that it could be used
only one time, per person, before the expiration date of Aug. 8. And it worked. A little too well.
Marsh quickly
realized it could not honor all the attempted redemptions. After three measly days, it issued the following post on its page:
"Dear Marsh Fans and guests. We recently offered a coupon for our facebook [sic] fans of Marsh. Unfortunately this offer
has been widely distributed in an unauthorized manner throughout our marketing area. Due to the vast numbers of inappropriately
transmitted and replicated copies of this offer, we will no longer be able to accept these coupons in our stores. Our sincerest
apology for any inconvenience this has caused."
Marsh was caught holding the bag; only it was like one of
its own flimsy paper ones—where the handles always rip off when it is loaded too heavy.
The backlash was
fierce. So-called "fans" were posting comments on Marsh's page replete with allegations of false advertising
and threats of never setting foot in a Marsh store again. People are wary and suspicious of corporate greed and malfeasance,
and it doesn't take much to lose a customer's trust.
Marsh could be facing some substantial risks.
The legal ground beneath social networking is shifting; it simply hasn't been around long enough for there to be a depth
of case law or statutes that create clear guidelines on what not to do. But the law regarding deceptive or misleading advertising
and contractual requirements is well-established and applies regardless of how an offer is disseminated.
A coupon
is a contractual offer, and it cannot be revoked once accepted. Lots of retailers get out of that pesky legal requirement
with a disclaimer that states, "Additional exclusions may apply" or some other catchall. But this coupon stated
only an end date. Marsh took a risk by not honoring all coupons until Aug. 8.
Marsh claims the coupons were "inappropriately
transmitted and replicated." However, fans were encouraged, on the coupon's face, to share it freely with their
friends. Marsh did not specify that it would not accept any facsimiles or that only Facebook fans could redeem the offer.
After thousands of attempted redemptions, Marsh had had enough.
On Aug. 3, Marsh posted yet another message on
its Facebook page: "We at Marsh recently stuck our toe in the water to try this whole social media thing. Unfortunately
we ended up stubbing it. Our recent $10 coupon offer on Facebook has instead left us red in the face and many of our loyal
customers angry. Rightfully so. For that we are truly sorry. Needless to say, we're learning. Imperative to say, we're
sorry. —The Marsh Facebook Team"
Don't stub your business's toe. Social networking is a
powerful and attractive marketing tool. But, as with any promotion, it involves planning, risk avoidance and good execution.•
__________
Joseph is an attorney at Hollingsworth & Zivitz PC and former corporate counsel to The
Finish Line Inc. She can be reached at hjoseph@hzlegal.com.

Please enable JavaScript to view this content.