Should Indiana lawmakers increase the state's cigarette tax?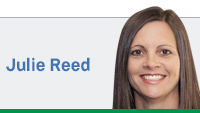 As physicians, the Indiana State Medical Association's 8,000 members see up close the havoc tobacco use wreaks on Hoosiers' health. Empirical evidence shows that, in the long run, raising the cigarette tax will reduce the number of Hoosiers who smoke, saving lives and millions of dollars for our state.

It's no secret that Indiana ranks near the bottom among states on national health indexes. It is 39th in overall health, and a primary factor is the high number of smokers—more than one in every five adults. Tobacco use remains the leading cause of preventable disease and death and contributes to the deaths of 11,100 Hoosiers annually. Studies also link tobacco addiction to later dependence on opioids. Changing these metrics is one reason the ISMA is a founding member of the Alliance for a Healthier Indiana.

Tobacco's financial toll on our state is staggering. Smoking costs Indiana employers $3.2 billion in lost productivity and $2.9 billion in health expenses each year. This makes employers more likely to locate in states where costs are lower.

In addition, Indiana annually spends more to treat Medicaid recipients who smoke than it receives in cigarette-tax revenue. For every pack sold at the current 99.5-cent tax, the state spends $15.90 on related health care costs. Every Hoosier household pays more than $900 per year to cover the health care costs of smokers, even if its own household members don't smoke.

Research from the Centers for Disease Control and Prevention, the surgeon general and the National Academy of Medicine shows that raising tobacco taxes is one of the most effective ways to reduce smoking. Nationally, for every10 percent increase in the price of cigarettes, youth smoking rates drop 6.5 percent and overall consumption 4 percent.
Using additional cigarette-tax revenue to increase prevention and cessation efforts will also help reduce smoking. In 2014, a Surgeon General's report found that smoking rates declined more steeply in states that invested more in comprehensive tobacco control programs than in the United States overall.

Opponents argue that raising Indiana's cigarette tax would significantly increase sales in neighboring states. History shows that isn't so. When Indiana last raised its tax, by 44 cents in 2007, only Kentucky saw tobacco sales rise—just 1.4 percent. Four of five neighboring states lost revenue, while Indiana's cigarette-tax revenue rose by $155 million.

Fewer cigarettes sold in Indiana also means more money in former smokers' pockets.

If a two-pack-a-day smoker in Indiana quits as a result of a $1-per-pack tax increase, that person will save up to $4,000 a year on tobacco and up to $8,000 in associated health care costs.

Tax hikes are usually a tough sell. Yet, a statewide Bellwether Research and Consulting poll in November showed 70 percent of Hoosier voters favored raising the cigarette tax and spending revenue on prevention and cessation programs.

Why is a cigarette tax increase different? This one will save lives and money.•

__________

Reed is executive vice president of the Indiana State Medical Association. Send comments to ibjedit@ibj.com.