Congressman Trey Hollingsworth was elected to the U.S. House in 2016 by a 14-point margin despite an unsuccessful attempt by Democrats to cast the Republican as a carpetbagger who was out of touch with the central and southern Indiana district.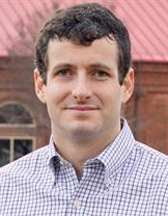 Trey Hollingsworth
But just months into Hollingsworth's first term, Democrats are already working to try to unseat him in 2018. They're buoyed by left-leaning groups, including upstart politcal action committee Swing Left, that have identified Hollingsworth's district as a potential target in the midterm elections.
And the race has already attracted a new potential challenger to Hollingsworth: Dan Canon, a Jeffersonville-area civil rights attorney most widely known for his role as counsel for the plaintiffs in the landmark Supreme Court gay marriage case Obergefell v. Hodges. Canon, who has not officially declared his candidacy, raised more than $17,000 from activists on an online platform in a week.
The 9th congressional district stretches from southern Indiana cities such as Jeffersonville northward to Johnson County and Greenwood. It includes Bloomington and portions of southern Indiana that are considered suburban Louisville. It's now considered a Republican district, but Democrats won there for decades until the mid-2000s. The last Democrat to hold office there was Baron Hill, who vacated the seat in 2011.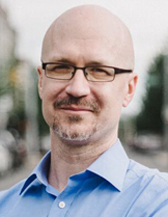 Dan Canon
Excitement over the race nearly 18 months from the 2018 election could be a signal of growing strength of the progressive movement in Indiana or lingering disappointment from the 2016 election.
But Republican observers say Democrats are being overly optimistic if they think they can wrest the seat away from Hollingsworth.
"There's been a lot of activism in the 9th district," said William Ellis, Monroe County GOP chairman. "Not to sound cocky, but it seems like wishful thinking. They thought they had a chance in 2016 and the election wasn't even close."
Last year, the Democratic Congressional Campaign Committee added the district to its "Red to Blue" program, a sign that Democrats believed the race was worth investing in. The Democratic candidate that time was Shelli Yoder, an Indiana University faculty member, Monroe County Council member and a former Miss Indiana.
However, Democratic candidates across the state were largely overwhelmed as their Republican opponents got a huge boost from Donald Trump's landslide victory over Hillary Clinton. 
But it's not impossible for Hollingsworth to stumble next time around. Ellis acknowledged the result "is going to depend on how well Republicans in Congress execute Trump's agenda." And he said he believes Hollingsworth could be vulnerable in 2018 if Trump's popularity craters with right-leaning independents.
"If Republicans lose independents, then Trey Hollingsworth is going to have to figure out what caused that loss and either distance himself from Trump or triangulate his message," Ellis said. "Even then, there are so many hard Republicans in the 9th district that he could still squeak it out."
During the last election, Democrats' capitalized on the competitive Republican primary that saw Hollingsworth, a political outsider, defeat some establishment Republicans. They branded him then as a carpetbagger from Tennessee. Now, they are criticizing him for not holding town halls in the district.
"People in the 9th district are dissatisfied with their representation because they're not being listened to," Canon told IBJ. "When you've got somebody who believes that they can just outright buy an election, Rep. Hollingsworth has very little incentive to think he needs to come down here and talk to his constituents."
Hollingsworth's office declined to comment for the story. But Ellis said he believes Hollingsworth has already won over once skeptical Republicans in the district by some of his conservative votes, including voting against the stop-gap budget bill to keep the government funded.
"Even the ones who were calling him Tennessee Trey, that's not the case anymore," Ellis said. "He's won a lot of them over."
But Canon said he believes progressivism has a larger audience than one might expect in central and southern Indiana. He said he wants to build a big tent of supporters—even from people who might disagree with him on the policy front. He said his top issue is "trying to bring back the middle class," and he plans to push for higher wages, maternity leave and sick leave, education and universal health care.
"My whole career has been taking on the government, taking on big corporations, taking on big business," Canon said. "I think the lesson of 2016 is people want a change. They want somebody who's not afraid to speak up, not afraid to fight for them, not afraid to be who they are even if they don't necessarily agree with that person all the time.  If I run, my intention is to build a campaign that doesn't leave anybody behind, that's inclusive."
However, it's not clear whether Canon would even get to take on Hollingsworth. He said he expects to have competition in the primary.
It is unclear whether Yoder will run again. She did not immediately respond to IBJ's request for comment.
Ellis said he's interested to see if Democrats choose a candidate that could compete against Hollingsworth.
"The Democrats would have to have a heck of a candidate and would have to be a candidate that appeals to those independent-leaning values," Ellis said.
Please enable JavaScript to view this content.