Efforts to increase and support the ranks of women in technology jobs are emerging in Indianapolis and helping put a spotlight on gender imbalance in the industry, just as a raft of tech employers looks to fill thousands of jobs here over the next several years.
Ladies in SaaS, a monthly networking event for women at cloud-based software firms, kicked off in April 2016 and regularly draws about 70 people. Women in Digital, an Ohio-based networking organization with 15 U.S. chapters, had its first Indianapolis chapter meeting this month. Both aim to host meetups where women can make connections, share career advice, and draw inspiration.

Then there's Indy Women in Tech Inc., an Indianapolis-based grant-maker that's emerged as a heavyweight operation since its establishment last fall. The IWiT Foundation, as it's called, has already funneled $1 million into six initiatives aimed at encouraging women and girls to pursue tech careers—including coding academy scholarships and a science, technology, engineering and math career fair for middle-school girls.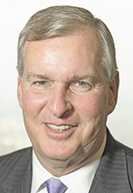 Ballard
Former Indianapolis Mayor Greg Ballard is a board member at the IWiT Foundation, which is principally backed by Indianapolis-based insurer Guggenheim Life and Annuity Co. Ballard said the cause of advancing women in technology is worthy and timely.

"There's going to be a lot of tech openings in 10 or 15 years," Ballard said in a phone interview. "And we—not just central Indiana, but also throughout the state and nation—have to really focus on women in tech to help fill those jobs."

Indianapolis ranks high with respect to pay equity for women in technology. According to a February study by financial technology firm SmartAsset based on U.S. Census data, women in computer jobs in Indianapolis earn about $102 for every $100 their male counterparts make. Nationally, women in those jobs make about 85 percent of what men make.

While the pay for women and men is nearly equal, the employment ratios are far from it. Only 28.5 percent of computer jobs here are held by women, SmartAsset found. Meanwhile, dozens of tech firms have fresh plans to boost headcount in central Indiana, including Salesforce's announcement last year that it plans to add 800 jobs by 2020 and Infosys' announcement in May that it plans to add 2,000 jobs by 2021.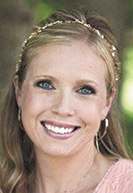 Watson
The new initiatives want to help position women for those jobs. Some programs are playing the long game by focusing on students; others are aimed at adults interested in transitioning into the tech industry.

And the push is not all about jobs that require tech skills, like software engineering or quality-assurance testing. It's also about the non-technical positions tech companies look to fill, including sales, customer success and marketing.

"We're not just talking about coders and software developers," said Melissa Watson of the IWiT Foundation. "There are a number of jobs that may be seemingly unrelated, but they support tech companies."

IWiT makes splash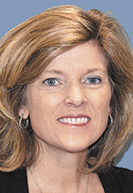 Maginn
Since its founding in November, the IWiT Foundation has made its presence felt in championing the cause of women in technology.

Backed by individual and corporate donors, the foundation is funding initiatives in collaboration with Eleven Fifty Academy, Ivy Tech Community College, TechPoint and other organizations. It's also hosting an LPGA golf tournament Labor Day weekend that will raise money for the foundation, and the tournament was the primary sponsor for a purple-and-white A.J. Foyt Racing car that drove in the Indianapolis 500.

"We started meeting with employers and then started meeting with the educational partners and then we started building out our cycle," IWiT Foundation Director Karen Maginn said about the groundwork laid last summer to forge its various initiatives.

"We're here to partner with everyone for the success of Indy Women in Tech."

Support for women looking to transition to tech careers is a top goal for the foundation, officials said. As such, it donated $75,000 in scholarships to assist women taking 12-week coding classes at Eleven Fifty, and it partnered with Ivy Tech for a program called "IvyWorks" that provides financial support to adult learners seeking tech-field credentials.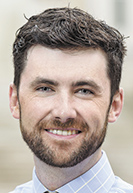 Langellier
Additionally, the IWiT Foundation has provided a grant to TechPoint to create a role called "Indy Women in Tech program manager," a position TechPoint expects to announce its hire for within days.

The role, officials said, will focus on understanding the landscape for women in technology, including workforce needs and existing programs. The manager will also develop relationships with stakeholders and help women navigate programs that can help them transition into tech careers.

"This is TechPoint as an organization and all of us in the tech community making it a priority to connect high-potential women with pathways to jobs in tech," TechPoint CEO Mike Langellier said. "Anything that is a priority requires focused time and resources."

The idea for IWiT started germinating in early 2016 as Guggenheim CEO Dan Towriss mulled ways to have a local impact on an issue of importance. He and Ballard, whom he met through a mutual acquaintance, traded ideas and ultimately zeroed in on women and girls in technology. They opted to start with funding a statewide, grade-school robotics program, a cause Ballard championed as mayor, and eventually decided to fund other causes also, under the umbrella of Indy Women in Tech.

The foundation declined to say how much funding it has to work with or how much Guggenheim has invested in it.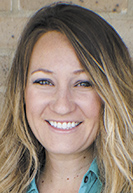 Hamerstadt
Eleven Fifty President John Qualls said he's glad the IWiT Foundation is helping reduce gender disparities, and the scholarship grant was intended to help five women. He said he's been able to use that funding to leverage other grants and give scholarships to nine women, and more Indy Women in Tech money remains. He said some women are reluctant to get into tech or face barriers to entry and the IWiT-provided scholarship "just takes one off the table."

Professional support

While the IWiT Foundation aims to help steer women and girls into tech careers, the networking events are mostly focused on supporting and advancing women already in those careers.

Kristen Hamerstadt, marketing director at software firm SmarterHQ, founded Ladies in SaaS last year as a way to keep up with the many female colleagues she got to know working at ExactTarget for seven years. But with about 450 private Facebook group members, it's morphed into something much bigger

Initially, the goal was for members to link up every month for a free social gathering. But about five months in, companies in town started to take an interest in hosting the meetups at their locations and delivering some sort of programming, such as a speaker. So today, the regular and company-hosted gatherings alternate.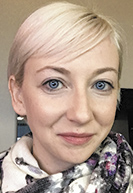 Kienle
"So every other month at the tech company's office, they have the opportunity to talk about who they are, what they do, and the open positions they have," Hamerstadt said. "And then they put together a panel presentation or a fireside chat."

Indy Women in Digital, which had its kickoff event on June 8, is led by Jenna Kienle, digital strategy director at Indianapolis Monthly magazine. She said she decided to take up the torch locally to give women with digital jobs—in marketing, communications, design, for instance—a sisterhood of sorts for meeting, sharing stories, finding mentors and more.

She said the organization could grow its offerings to include a speaker series, professional development workshops and more—depending on what members want. And the group is not ashamed to say "women only" in its promotions.

"This is not a man-hating group or anything like that," Kienle said. "There are a lot of men in digital and women are a minority, so the intent is to have a completely female-centric space to address the challenges that women face."

Kienle said the group might open its events to men one day. Hamerstadt said a man recently attended a Ladies in SaaS event to understand how to better interact with some of the women he manages at his firm, and she might start offering limited tickets to men soon.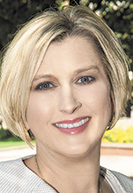 White
These groups aren't the first local outfits focused on aiding women working in or interested in tech careers. Women & Hi Tech was founded in 1999 to address the specific needs of women in STEM careers and industries. With more than 800 members, it offers professional development resources and a biennial awards ceremony. The Startup Ladies, founded in 2014, offers free workshops aimed at empowering female entrepreneurs. While it isn't focused entirely on tech, many of its sessions have dealt with tech.

Tiffany White, who's president of Women & Hi Tech and a chief project engineer at Rolls Royce, said she's confident these various initiatives can co-exist. She noted that her organization has partnered with Indy Women in Tech to host "Ignite Your Superpower STEM Day," a career fair for middle school girls, this August.

"It's fantastic," White said. "It really gives an opportunity for all of us to bond, have networking, and build a community around our like-minded goals and ambitions."

"Certainly, Women & Hi Tech has never felt like there's any kind of competition and [feels] there's plenty of work to do in these areas."•