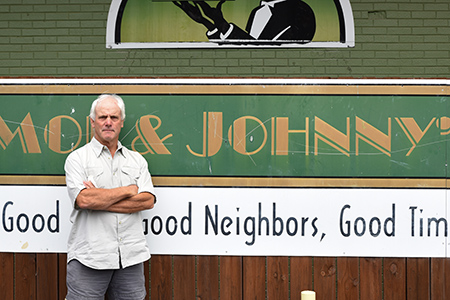 A court battle is escalating between IndyGo and property owners along the proposed Red Line route fighting to protect their land from becoming part of the rapid-transit bus system.
The first phase of the Red Line would run 13 miles, stretching from East 66th Street in Broad Ripple to the University of Indianapolis on the south side, and would include infrastructure improvements spilling onto the properties.
IndyGo so far has settled with 11 owners along the route by paying them amounts ranging from $500 to $90,800—moves that will allow it to gain either temporary or permanent use of slivers of no more than one-tenth of an acre of each owner's land.
But nine property owners are holding out, prompting IndyGo last month to sue each individually. In the suits, IndyGo seeks to exercise its power of eminent domain, with the purchase price for parcels to be determined via independent appraisals.
The largest suit involves J&R Enterprises of Indianapolis II LLC, which owns strip centers on the southeast and southwest corners of 38th and Meridian streets. IndyGo needs J&R land currently used for parking to facilitate the reconstruction of a right-turn lane at the intersection.
IndyGo's legal maneuvering isn't sitting
well with business owners such as Chuck Mack, longtime operator of Meridian-Kessler staple Moe & Johnny's at 5380 N. College Ave.
IndyGo sued Mack after he refused an $815 offer for a portion of his parking lot needed to install a sidewalk wheelchair ramp and extend a curb.
"The net effect is way beyond the ludicrous $800 they offered for the inconvenience of losing our easement," Mack scoffed.
Mack, who has owned Moe & Johnny's for 23 years, says he'll lose 20 percent of his parking, in addition to access to his lot from College Avenue, forcing patrons to use 54th Street.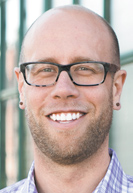 Luellen
Not so, according to IndyGo spokesman Bryan Luellen, who maintains the new curb will still leave 32 feet for vehicles to enter the bar's parking lot from College.
"This is why we do early and ongoing public engagement," he said, "because we need to understand these issues and design for them."
Many of the property owners who are holding out are doing so because they believe IndyGo's offers are too low. But others are opposed to the Red Line's College Avenue design, believing it will disrupt traffic patterns and hurt businesses.
Banding together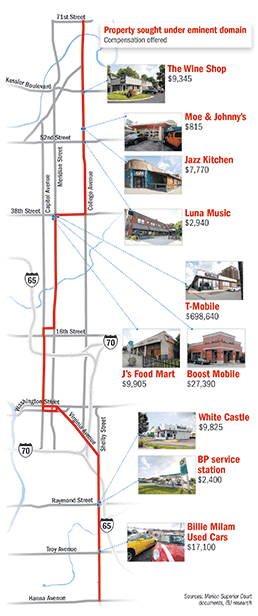 Construction on the projected $96.3 million first phase of the Red Line is expected to start early next year. The 60-foot electric buses will run in dedicated lanes on more than half the route and will make stops at 28 stations along the way.
Plans for an expanded transit system began moving forward when Marion County voters in November overwhelmingly agreed to a tax hike to pay for it. A few months later, the City-County Council approved the increase, which goes into effect in October and will cost a resident with $100,000 in taxable income about $250 a year.
IndyGo says the levy will generate at least $54.4 million annually starting in 2018 to help fund the Red Line, as well as future Blue and Purple lines. IndyGo also is counting on at least $50 million in federal grant money to jump-start the Red Line.
Even so, about 40 business owners along North College have joined together to form the College Corridor Business Organization to oppose the Red Line's current design.
They say that, while they favor improved transit, the Red Line's design would wreak havoc, due to a loss of parking and travel lanes on College caused by the permanent bus lanes down the middle of the avenue.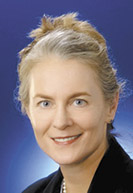 Lange
"Our concern is that College Avenue is not sufficiently wide enough to accommodate permanent bus lanes and stations down the middle," said Lee Lange, who manages the Red Key Tavern building at 5170 N. College Ave. and is co-leading the organization. "You take away that buffer [from the parking lanes] and the whole character shifts."
Lange and Scott Goodwine, co-leader of the organization and owner of the building that houses Luna Music at 5202 N. College Ave., penned a letter in May to Mayor Joe Hogsett, requesting a meeting. They want IndyGo to revise the design to remove the permanent lanes on College.
Both Lange and Goodwine said they have not received a response. The mayor's spokeswoman, Taylor Schaffer, said officials from the Department of Public Works and administration leaders have attended several meetings involving the business owners.
"As we've done over the last year and a half, we will continue to meet with neighborhood leaders and stakeholders, as IndyGo works to implement their transit plan," Schaffer said in an email.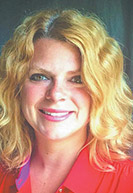 Fanning
Colleen Fanning, the city-county councilor who represents the area along College, didn't return phone calls from IBJ seeking comment on the business owners' concerns.
But on her website, she praises the Red Line project while acknowledging the differences in opinion she has with her longtime friend Mack at Moe & Johnny's.
"I am a staunch supporter of the Red Line and believe this valuable infrastructure will positively impact the future of our neighborhood and city," she wrote.
'It's not the money'
The changes the business owners are seeking to the rapid-transit system plans don't seem likely. The coalition members are, however, seeking legal counsel to consider their options.
They say service can be improved by adding more conventional buses, hiring more drivers, and running on a scheduled frequency that would create the reliability sought by IndyGo.
Goodwine for 30 years has owned the building where Luna is a tenant and predicted that business will suffer from the new transit system. The city has offered him $2,940 for a piece of his property and filed suit after he declined.
"It's not the money; it's the project," he said. "People come here for what it is. Removing the parking and traffic flow, it's taking away what we worked for all these years."
IndyGo so far has paid a total of $171,180 to the 11 property owners with which it has settled. It also has forged agreements with Indiana University Health and The Children's Museum of Indianapolis, which have donated parts of their property.
Property owners named in complaints filed by IndyGo are spread throughout the Red Line route, far beyond College Avenue.
On Shelby Street south of downtown, for instance, the owner of the White Castle near the East Raymond Street and Interstate 65 interchange rejected IndyGo's offer of $9,825.
But the most vocal critics of the Red Line plan remain on North College, including Mack at Moe & Johnny's.
He remains skeptical that an improved bus service will attract more passengers to public transportation, particularly with the growth of Uber and the Blue Indy electric car stations scattered throughout the city.
"I've been here for 20-some years," he said, "and I have never had a customer come here on a bus."•
Please enable JavaScript to view this content.