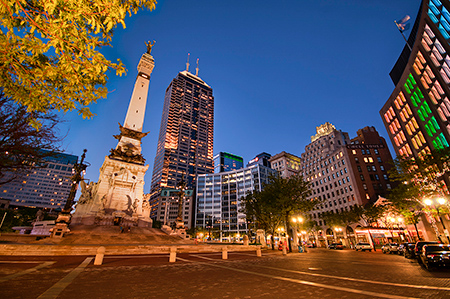 The not-for-profit promotion group Downtown Indy is encountering resistance from some big property owners to its plan to create an economic improvement district within the Mile Square that would raise about $3 million annually through a new fee.
The organization in early September unveiled its plans for a 10-year downtown EID, which would add the fee to the tax bills of about 1,200 downtown property owners.
For residential property owners, it would be a flat fee of $100. For commercial property owners, it would be one-eighth of 1 percent of assessed value.
Downtown Indy and supporters of the EID argue that the fee is necessary to bring enhanced services to the heart of downtown, such as improved cleanup, a stronger police presence and public restrooms. Many cities across the nation have economic improvement districts, and state law allows for them in Indiana.
"This is about competing with other cities and sustaining downtown investment," said Sherry Seiwert, Downtown Indy's executive director.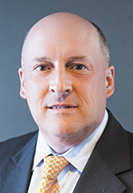 Dye
But detractors of the EID, such as the Indiana Apartment Association, view the fee as an unnecessary tax.
"We haven't really seen that there's an actual need for this, because some of the services are already being provided right now through Downtown Indy," said IAA President Lynne Peterson, citing landscaping as an example.
Downtown property owners began receiving petitions in September. For the petition to proceed to the City-County Council, it needs signatures that meet two thresholds: more than half, or 51 percent, of property owners within the Mile Square, and enough owners to represent at least 51 percent of the area's entire assessed value.
The 1,200 parcels that would be affected within the district include about 700 residential and 500 commercial properties.
So far, 36 percent of the affected property owners have signed petitions favoring the establishment of an EID, representing 29 percent of the area's assessed value.
Downtown Indy originally hoped to have a majority in hand to present to the City-County Council by the end of December. But leaders now acknowledge their campaign could spill into January or even February.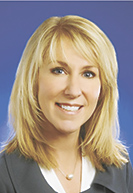 Seiwert
"I'm not surprised that we are where we are, but I'm also encouraged," said Rick Trimpe, who leases Salesforce Tower for its owner, Santa Monica, California-based Hertz Investment Group. "We need to know who doesn't like it and why before we can explain the benefits of it."
Trimpe—along with Isaac Bamgbose, vice president of asset management at Hendricks Commercial Properties; Dennis Dye, principal with TWG Development LLC; and David Lies, vice president of real estate for OneAmerica Financial Partners Inc.—are helping to spearhead the EID effort.
Besides Hertz and Indianapolis-based OneAmerica, the owners of Regions and Market towers also support it, Seiwert said.
But the backing of apartment developers Hendricks and TWG pits them against their Indiana Apartment Association trade group and illustrates how contentious the issue has become.
"What sticks in my craw is that most of the economic vitality in the state comes from downtown and 99 percent of [IAA] membership doesn't have to pay for [the fee]," Dye said. "What do they have to lose?"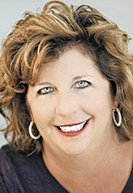 Peterson
Wisconsin-based Hendricks is developing the $250 million Bottleworks project near College and Massachusetts avenues, which falls outside the Mile Square, and locally based TWG is building the $70 million The Whit (formerly Park at Pulliam Square) on Pennsylvania Street inside the district.
Another big apartment developer, Indianapolis-based Flaherty & Collins Properties, which is finishing the $120 million 360 Market at the northeast corner of Market and Alabama streets (within the Mile Square), declined to take a stand when asked by IBJ for its position. The developer has not signed the petition.
Opponents argue that downtown encompasses more than just the Mile Square and that the proposed EID's boundaries should extend farther, to capture more properties.
Downtown Indy's Seiwert conceded that including only part of Massachusetts Avenue in the district might seem like "a bad decision," though she said the entire corridor could be added in the future.
The fee would be assessed for 10 years, raising a total of $30 million, before it would come up for a vote again.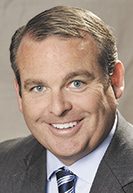 Tamm
Downtown Indy operates on an annual budget of about $3.6 million, mostly from membership and event-sponsorship fees. Until last year, it received $750,000 a year from the city.

Apartment owners aren't alone in voicing opposition to the new fee.
Members of the Indiana Restaurant & Lodging Association are evenly split, said Patrick Tamm, the organization's president.
"It's pretty tight," he said. "You have a lot of people who have very good perspective on both sides."
The restaurant and lodging association has yet to take a position, but intends to conduct a formal vote soon, Tamm said.
Merrillville-based White Lodging Services, which operates the JW Marriott outside the Mile Square and the Indianapolis Marriott Downtown that falls inside it, opposes the measure, said Phil Ray, general manager of the 1,005-room JW Marriott.
What exactly the money raised from the fee would be used for has not been explained clearly enough, he said.
"We support everything they're trying to accomplish," Ray said of Downtown Indy, "but it's about using the funds in a targeted way to get the most bang for the dollar."
About 1,000 cities and towns across the country already have adopted economic improvement districts, as municipal spending tightens; New York City alone has 67.
In Indianapolis, the only one is in Woodruff Place, just outside the eastern leg of interstates 65/70 downtown. In 2015, Woodruff Place residents approved the assessment, which is expected to raise $45,000 annually and a total of $675,000 over its 15-year life, to maintain the historic neighborhood's charming but aging fountains, streetlights and statues.
Business leaders in Fountain Square and Fletcher Place also are seeking to create an EID to support improvements for the up-and-coming neighborhoods along Virginia Avenue southeast of downtown. That endeavor is expected to raise $83,000 annually and would tax only business owners, different from the Downtown Indy effort.
Backers of the Mile Square EID say the large property owners opposing the fee are being shortsighted. They cast the effort as an investment in the long-term viability of downtown.
"Decay doesn't happen overnight," said Bob Schultz, Downtown Indy's senior vice president of marketing and events.•
Please enable JavaScript to view this content.