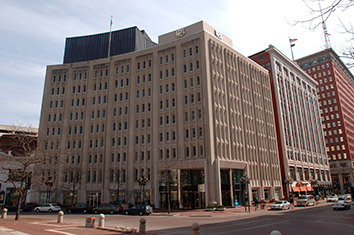 The 490,000 customers of Indianapolis Power & Light Co. could see their monthly bills increase next year under a new rate-hike request.
The Indianapolis utility said Thursday it has filed a regulatory rate review with Indiana regulators. If the Indiana Utility Regulatory Commission approves the request, the rates would go into effect by the end of 2018.
A typical household using about 1,000 kilowatts of electricity a month would see its monthly bill rise by about $14, the utility said.
IPL said the increase would cover the cost of replacing older, outdated coal plants with new natural gas plants. Those investments include about $1.2 billion in improvements at the Eagle Valley power plant in Martinsville and the Harding Street station power plant in Indianapolis, the utility said in a 24-page filing to state regulators.
"Notwithstanding diligent efforts to continue to control costs, IPL's underlying revenue requirements have changed and continue to change," the utility wrote in its petition. "Since its basic rates and charges were last established, IPL has continued to make significant capital expenditures for additions, replacements and improvements to its electrical utility property."
The request comes less than two years after the state approved an order allowing IPL to collect an additional $29.6 million in annual revenue to pay for increases in operating and maintenance costs, and capital improvements.
Kerwin Olson, executive director of Citizens Action Coalition, chided IPL for its request.
"It is highly unfortunate that IPL is seeking a significant increase in monthly bills so soon after their ratepayers were saddled with a rate increase from their previous case," Olson told IBJ on Thursday morning. "Times are tough in Marion County, especially for vulnerable households and those on fixed incomes, most notably senior citizens who don't have an extra $14 to give to IPL every month."
IPL provides electric service to more than 490,000 residential, commercial and industrial customers in Indianapolis, as well as portions of other communities surrounding Marion County.
This story will be updated.
Please enable JavaScript to view this content.