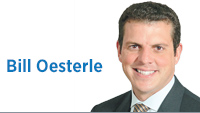 This year's NCAA Division I Men's Basketball Tournament was one of my favorites. Great games, great stories. It was also my 8-year-old daughter's favorite. She, like people all over the country, was captivated by the unlikely success of the UMBC Retrievers. To be precise, the team is called the UMBC Chesapeake Bay Retrievers, a point missed by most of the national media, but immediately recognized by my 8-year-old. You see, her full-time companion is an alleged 5-year-old Chesapeake Bay Retriever.

For one exciting weekend, 16th-seed UMBC and its odd mascot captured the attention of the country. Obviously, the team's win over Virginia started the whole thing, but I was struck by the national phenomenon the mascot became. People love a good mascot.

It made me a bit wistful for the old days of Indiana high school basketball. Not the usual state tournament wistfulness, but instead for the loss of our great mascots.

Back in the day, Indiana wasn't known just for its great teams; it was also known for its great mascots. I grew up close to the Klondike High School Nuggets, the Burlington High School Polar Cubs, and the famous Logansport High School Berries.

Kyle Neddenriep of The Indy Star wrote a great piece on these mascots on May, 27, 2017. It is worth a read.

Some of my favorites of the past include the Buck Creek Cobras, the Cambridge City Wampus Cats, the Epsom Salts, the Pimento Peppers and the West Baden Sprudels.

All these mascots were lost to consolidation and replaced by Eagles, Warriors, Bulldogs, Wildcats, Tigers and, oddly, Patriots.

My own beloved West Lafayette High School Red Devils came under attack about 20 years ago. An outside group of the put-god-in-school crowd started protesting the school board to change our mascot. Happily, the debate team at West Lafayette High School is not to be trifled with. The students crushed the zealotry with basic reasoning, and the Red Devils live on to this day. I don't know if Curt Smith or Eric Miller had anything to do with this, but it is precisely the type of crap they worry about.

Anyway, I think we lost something when we moved to tigers and wildcats and patriots. Indiana had a reputation for creativity and fun. It was spread to every corner of the state. Why don't we try to return some of that?

I proposed to a governor once that the state not approve new school construction unless the school board came up with a good name. Wisely, this governor declared my idea the dumbest thing he had ever heard.

He was right. You can't force this stuff. But you can encourage it. I challenge students, parents and teachers to try a little harder on these. Make them fun. In reading Kyle's great article, you see how most of the great names come from students and the movements they create. What an opportunity for a group of committed kids to give us the next Ireland High School Spuds or Fort Branch Twigs.•


Click here for more Forefront columns.

__________

Oesterle is the CEO at Tmap LLC. He managed Republican Mitch Daniels first run for governor. Send comments to ibjedit@ibj.com.