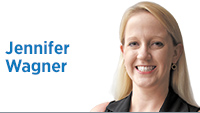 There's no "i" in team.

We're only as strong as our weakest link.

Everybody here plays an equal, important part.

These clichés often are used to describe teamwork. For the most part, they are, as Joe Biden might say, malarkey.

I have been involved in many campaigns—both political and issue advocacy. We've won, and we've lost, and I've learned lots of lessons. The May primary is over, and several candidates are going home empty-handed, which means one thing: Let the finger-pointing begin!

So it felt like the right time to move beyond cat poster inspirational quotes and reflect on how to build a solid team in the advocacy world.

As near as I can tell, good campaigns have the following essential elements:

Strong, competent, stable leadership. Campaigns ebb and flow, and you have to have someone at the helm who isn't going to freak out when the polling numbers are down or lawmakers kill a piece of legislation you've been working on and supporting for months. The person in charge has to know what she's doing, be able to make decisions quickly and keep spirits up on the worst days.

A clear, centralized message that everyone can rally around. You'd think this would be much easier on a political campaign because you're working for a candidate, but you'd be surprised how many candidates can't distill why they're running into a 30-second elevator pitch. If you can't tell your team in a couple minutes why you're doing what you're doing, how do you expect them to go out and sell that to voters?

In the issue advocacy world, this message takes a different shape: a big-picture goal or goals that everyone can focus on, even if they lose a few battles along the way. My go-to example of an Indiana coalition that never quit goes back to the early 1990s and early 2000s when a committed group of Orange County residents kept coming back to the Statehouse year after year—decked out in orange T-shirts—asking legislators to approve a casino at the French Lick Resort. They would get a little further each year with their message about economic and community development, but it took more than a decade for them to get their "boat in a moat."

Minimal palace intrigue. You can't do your job if you're more interested in who's dating whom or who gets paid more than you do or who your boss is meeting with every minute of the day. The right leader can minimize this, but it's human nature to ask those kinds of questions. One person on the team who's obsessed can quickly taint an entire campaign, and you can bet that person will be the first to point fingers after a loss.

The fourth essential element—sustainability—is required more in issue advocacy than in the political realm, where one election makes all the difference. Sustainability stems from the first three elements: If you have strong leadership with a clear focus and minimal palace intrigue, you can stick around for a good, long while.

That's what I'd tell anyone involved in this kind of work: It takes a good, long while to get things done. If your candidate lost the primary, dust yourself off and try again. If your issue got shellacked at the Statehouse, come back next year with some new tactics.

Advocacy is rewarding because you actually can make a difference, and there's no substitute for being involved in a solid, strong campaign—even when you lose.•


Click here for more Forefront columns.
__________

Wagner is a lifelong Indianapolis resident and vice president of communications at EdChoice. Send comments to ibjedit@ibj.com.