The same Republican ad firm that helped put Donald Trump in the White House is now playing a prominent role in Indiana's U.S. Senate race.

According to campaign finance records, Republican Senate candidate Mike Braun's biggest campaign expense to date has been the $6.33 million spent on media strategy services from Philadelphia-based Jamestown Associates.

Braun is running against Democratic incumbent Joe Donnelly in what is expected to be one of the most watched and most expensive Senate races in the country. And Braun has picked a firm known in part for working with non-establishment candidates and for turning those who are wealthy but relatively inexperienced into winners.

Case in point: Trey Hollingsworth, who paid Jamestown more during his inaugural 2016 run for Indiana's 9th Congressional District than any other politician that year—except Trump. Hollingsworth, a wealthy businessman, was unknown to voters when the campaigning began but defeated better-known candidates in a five-way primary and then cruised to an easy victory in the general election under Jamestown's guidance.

This year, Jamestown is working to do the same for Braun, a business owner from Jasper who had little statewide name ID when he left the Indiana Legislature to run for Senate against two well-known incumbent congressmen.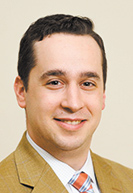 Keller
During the primary, Jamestown produced ads with a touch of humor for Braun, including one in which he walks around carrying cardboard cutouts of primary opponents U.S. Reps. Luke Messer and Todd Rokita as he asks people on the streets if they know which one is which. Another ad featured the three candidates as kids in school.

Since winning the primary, Braun's ads have focused on his Jasper-based companies Meyer Distributing and Meyer Logistics and the employees who work for him.

Barney Keller, a partner at Jamestown who is overseeing the Braun account with partner Jon Kohan, declined to say how many other campaigns the company is working on currently. But campaign finance records show no campaign client has spent more money with the firm this cycle than Braun.
Cam Savage, a Republican campaign consultant, said the team from Jamestown has a history of winning tough races. So Braun's decision to hire the firm is another indicator the race will be close.

"Obviously, they won a primary that nobody thought they could win," Savage said. "They sort of helped [Braun] navigate that."

Braun's campaign declined to comment on its relationship with Jamestown.

Controversial in GOP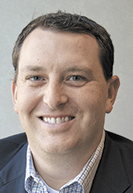 Savage
The firm is considered one of the most influential consultants to top Republicans. In addition to Trump, it has worked for Kentucky Gov. Matt Bevin, former New Jersey Gov. Chris Christie and Massachusetts Gov. Charlie Baker.

But its relationship with traditional GOP groups has been on-again, off-again.

The firm has been around for decades—mostly as a regional political consultant—but its national stature grew with the rise of tea party candidates who were challenging the status quo, said Tom LoBianco, a longtime political writer and author of a forthcoming biography about Mike Pence.

By 2014, Jamestown had gained a reputation for working with anti-establishment Republicans and contracted with the Senate Conservatives Fund, which unsuccessfully tried to unseat Kentucky Republican U.S. Sen. Mitch McConnell.

That led the House and Senate GOP campaign committees to shun the firm.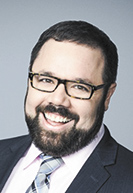 LoBianco
But as it's grown more successful—especially in its work with Trump—Jamestown's relationship with mainstream candidates and groups has improved.

"Trump is in power. Trump runs the Republican Party," LoBianco said. "So if you're a Republican running for office, you're going to want to be associated with one of the consultants associated with Trump. With rare exceptions, that's who you're going to take."

In fact, Jamestown now does work for several major GOP organizations, including the super PAC tied to House Speaker Paul Ryan and the Republican National Committee.

The firm said that, in 2016, it produced more than 22 million pieces of campaign mail as well as nearly 400 television, radio and web ads.

Keller said Jamestown works with candidates "from all walks of life."

"We have clients that might be considered more moderate, and clients that might be considered more conservative," he said.

But Jamestown had a falling-out this year with one of its well-known clients—the conservative, anti-tax Club for Growth, where Keller was previously communications director and which has often backed anti-establishment candidates as well.

Club for Growth President David McIntosh, a former Indiana congressman, sent a memo to his staff saying the group was dropping Jamestown for allegedly promising prospective clients they would receive Club for Growth endorsements if they hired the firm.

Jamestown has denied making any such promises, although the change could put some of its clients—including Braun—in a tough spot. Braun is currently listed at the Club for Growth website as a non-endorsed candidate in a competitive race.

Indiana involvement



Braun is not the only Indiana politician using Jamestown this year. Hollingsworth, who is running for re-election in the 9th District, has stuck with the firm and spent $213,700 with Jamestown this year.

In 2016, Hollingsworth spent $2.84 million on the company, according to the Center for Responsive Politics.

"The challenge for them there was to take a guy that no one knew and to present him in the best possible light, and obviously, they were very successful," said Savage, who worked for state Sen. Erin Houchin, one of Hollingworth's primary opponents that year.

Trump spent $8.8 million on Jamestown that year.

Jamestown also played a part in Indiana politics in 2012, working for Republican U.S. Senate candidate Richard Mourdock, who won the GOP primary by defeating then-incumbent Sen. Richard Lugar but lost in the general election to Donnelly.

Mourdock's campaign paid Jamestown $4.45 million and was the second-highest-paying political client for the firm that year behind the Republican Jewish Coalition, which paid Jamestown $4.6 million, according to the Center for Responsive Politics.

Keller said candidates and political groups hire Jamestown because their creative team can produce ads that stand out and address key issues.

"If your ad isn't answering the question of, why should it matter to a voter?, then you're probably not doing a good job," Keller said.

The firm's ads also try to focus more on people, he said, rather than numbers.

In one ad Jamestown produced for Trump, the firm focused on Democratic presidential candidate Hillary Clinton's calling Trump supporters "deplorables." It showed a variety of everyday Americans upset by that description.

Targeted, consistent

One reason the firm might stand out—anecdotally and on campaign finance reports—is that it does all the editing and media buying itself, rather than subcontracting with other firms.

"What good is a good message if you don't deliver it to the right people?" Keller said. "So we personally review the media buys and make sure our message is being delivered to the voters that we're trying to reach."

The entire campaign team deserves credit for the cardboard cutout commercial Braun ran during the primary season, he said. Team members had discussed doing an ad to show how similar Messer and Rokita were, and after the two candidates dressed alike at the first primary debate, "that really crystalized the whole idea," Keller said.

"That was one in a series of ads that we thought told a good story about Mike," he said.

Another memorable ad followed a fictional young Braun through school, as he studied economics and business, and contrasted that with fictional young versions of Messer and Rokita in a mock debate arguing over who would become the next senator.

Savage said Braun's ads were compelling because he starred in them, and that can make candidates more personable to voters.

"That's a very difficult thing to do," Savage said. "But of course, that's what you're trying to do."

He said Jamestown also maintained a consistent message in the ads, portraying Braun has an Indiana businessman and outsider to Washington, D.C.

"It can be really easy to be disjointed," Savage said. "A lot of campaigns mess that up."

But did the ad strategy make a difference at the ballot box for Braun?

"I suspect that it did," Savage said. "But I also say there is very rarely one ad that wins or loses the campaign."

The general election ads so far have also focused on Braun's business, sometimes featuring employees from his company. Savage said he expects that to continue so voters get to know him better.

"That's a big advantage for Mike," he said. "Here's a guy that's never really left home, but he's been successful."•