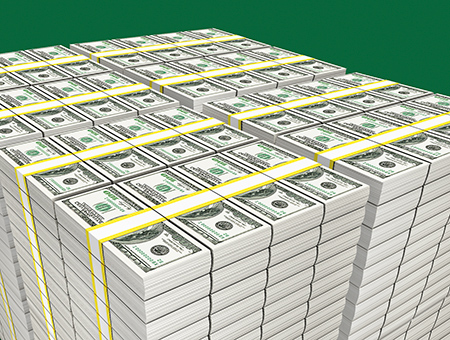 Indianapolis Public Schools finally has landed on the dollar amount it will seek from voters on November ballots, after months of debate and after accepting tradeoffs district officials say will put IPS in a riskier financial position in the future.
After compromising with the Indy Chamber, IPS will ask voters who live in IPS' district to approve property-tax increases that would generate $220 million in extra operating revenue over eight years and $52 million in capital funds to pay for upgrades to school buildings.
The district's ask on operating revenue—which pays for day-to-day bills like salaries and supplies—has taken quite a journey. Last December, IPS said it would seek $736 million over eight years. Two months later, it lowered the request to $525 million. In early July, responding to the Indy Chamber's recommendation that it raise just $100 million, IPS requested $315 million. Finally, the groups agreed on $220 million.
IPS' request on capital expenses has also been substantially lowered. Initially, the district sought to raise $200 million.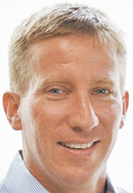 Weston Young
The district says that, to keep its main priority on the table—raising money for salary increases for teachers and staff—it made tradeoffs that could leave it financially vulnerable down the road. Those include having smaller cash balances, assuming more growth in assessed value, and projecting larger increases in funding from the state.
"Our main thrust has been teacher compensation," IPS Chief Financial Manager Weston Young said. "To keep compensation [increases], you've got to give away something else. As we've moved from [each request], what we've been taking is a less conservative and more risky approach on our revenue projections."
Indy Chamber CEO Michael Huber said at the time of the agreement that the revised plan is "realistic for our largest school system, reasonable for our taxpayers, and recognizes the value of great teachers and principals."
Even if the referendum passes, there could also be other big changes—suggested by the chamber—coming down the road for IPS. The chamber has suggested, among other ideas, to realize more efficiencies by increasing class sizes, replacing in-house bus service for high school students with the IndyGo public transit agency, and reducing central office staff by half. Those potential changes are currently in negotiation between the chamber and IPS, Huber told IBJ.
But the district's shifts have left some voters confused. Several told IBJ they have gone back and forth on whether to support the referendum, wondered what it would mean for their tax bills, and didn't fully understand how the district arrived at its current request.
Alisha Valentine, a mother of two IPS students, said she is a "definite yes" now on the referendum because she believes the district needs money, but said her position has changed in the last several months.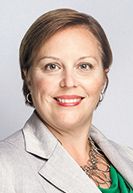 Valentine
"I felt like the district had not done a great job of explaining," Valentine said. "The math wasn't adding up for me."
But she ultimately decided to vote for the referendum, she said, because she wants to see teachers paid better—and for the district to be able to afford salaries to pay for extracurriculars in every school.
"I want to see IPS succeed," Valentine said. "To be able to compete, I think it needs to happen."
Even Democratic City-County Council Vice President Zach Adamson, who said he is "biologically predisposed" to support public education, told IBJ he is unsure whether to support the referendum.
He said he is having a hard time reconciling some of the district's previous statements about its financial situation with the multiple school closures that have happened in recent years.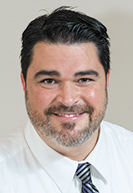 Adamson
One big discrepancy that stands out, Adamson said, is Superintendent Lewis Ferebee's pronouncement just four years ago that IPS did not actually face a $30 million deficit, as previous officials once had claimed, but actually had a surplus.
"The two realities aren't meeting in the middle," Adamson said. "I don't understand how you get from Point A to Point B. If they can articulate they really do need this, I'm happy to support it. When you're talking financing of this size, it has to make sense."
The tax burden
Here's how the referendum will work.
Voters will see two questions on their ballots. The smaller request would raise $52 million in capital projects funds—to pay for maintenance and repairs to school and district buildings—over eight years through a property tax levy of no more than 3 cents on each $100 of assessed value.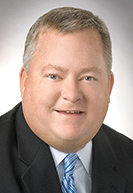 Pryor
That would boost property taxes about $22 a year on a home assessed at $150,000 and about $97 a year on a home assessed at $500,000.
The larger ask would permit a levy of up to 19 cents on each $100 of assessed value, which would boost taxes about $128 a year on a $150,000 home and $574 on a $500,000 home.
"The impact is all over the board, depending on where you live and the price of your home," said Chris Pryor, vice president of government and community relations for the MIBOR Realtor Association.
Pryor—whose group came out against IPS' original request but has not made a decision yet about whether to support this one—said the "real tricky piece to figure out" is the balance between wanting schools to succeed and keeping residents' taxes down.
"Where is that magic line of what works for people?" he said. "Every individual will be in a different circumstance. You've got to take all of that into consideration."
Homeowners are not the only ones who would face increased taxes. Pryor noted the tax increase also would be paid by commercial property owners, including owners of apartment buildings.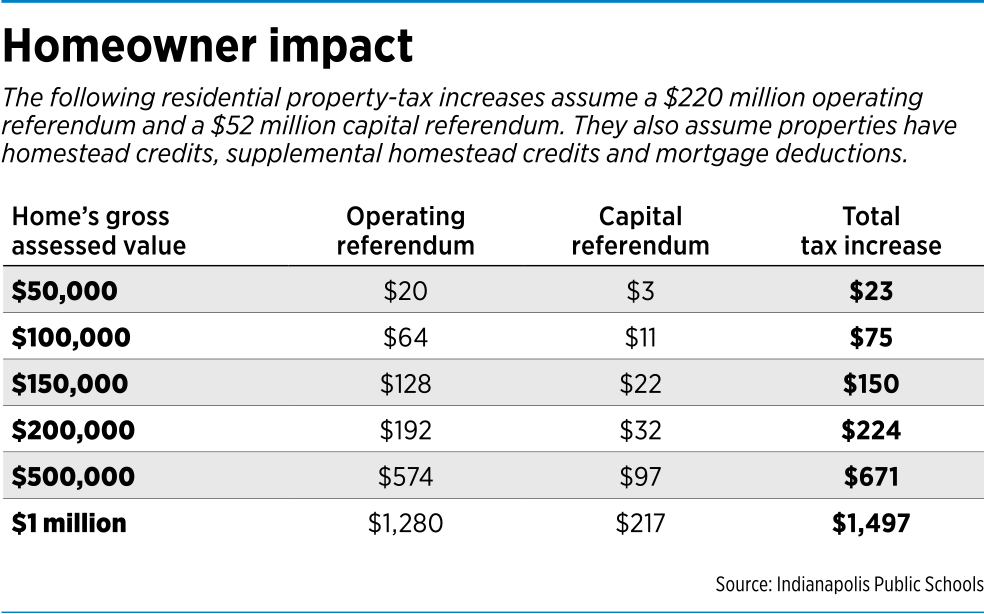 "That was one of our major concerns the first time," he said. "Property tax cap rates are 1 percent [of assessed value] for homeowners and 2 percent for rental property. You've got to consider whether or not the owner of the property or the landlord can absorb those rates or whether they will be passed on to renters."
Young, who joined IPS in 2015, said the district intends to spend all the additional $220 million in operating revenue on increasing teacher and staff pay.
That's because IPS wants to become more competitive among the county's 11 school districts. Speedway teachers have the highest minimum salary, at $44,252, while IPS teachers join Decatur and Warren townships with a minimum salary of $40,000, according to a recent analysis by Chalkbeat Indiana, a not-for-profit that covers news about K-12 education. The lowest minimum teacher salary is in Beech Grove, at $38,000.
IPS wants staff members to receive at least 2 percent cost-of-living raises each year. Exactly how much teachers with varying levels of experience would receive would be based on collective bargaining contracts.
'Putting ourselves at a risk'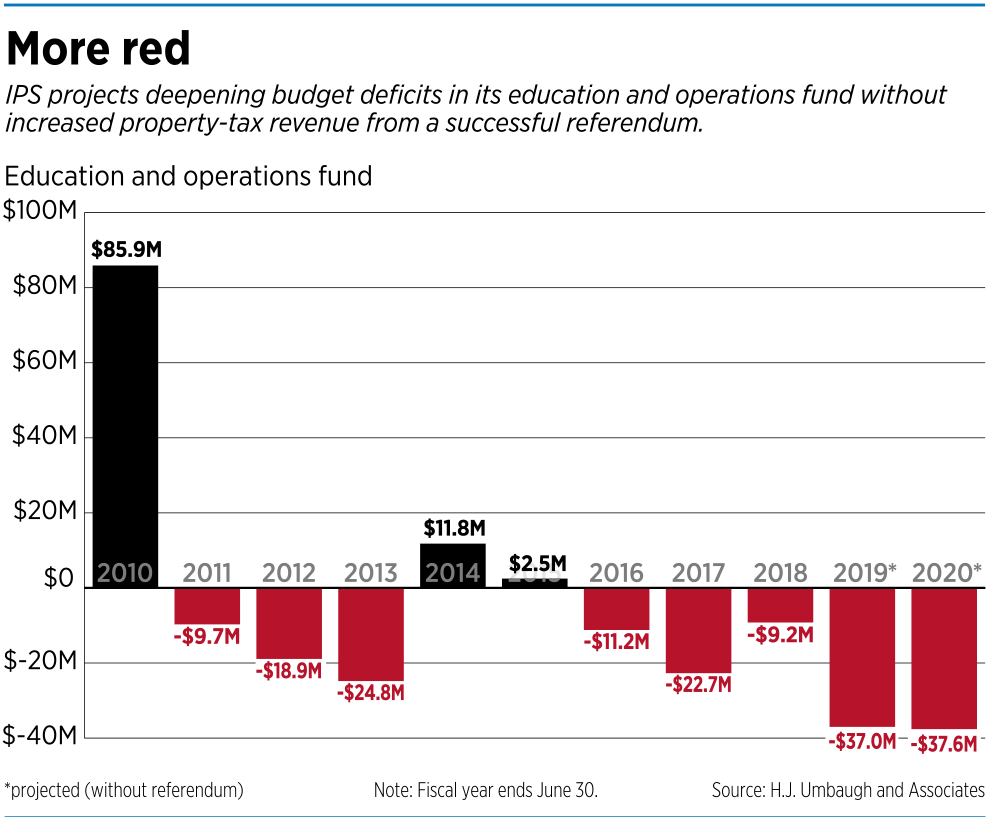 Young said voters need to realize that, as a result of the district's intense negotiations with the Indy Chamber that chopped down the size of the referendum request, it's leaving itself with little margin for error.
In recognition of that reality, the chamber has assured district officials support if current financial assumptions prove faulty over the next few years, Young said.
However, Huber told IBJ "it's too hard to say" what would happen if IPS financial assumptions don't play out.
"It wouldn't do me any good to speculate on what might happen in a year or two or three," Huber said.
For instance, in IPS' initial proposal assumed 0 percent annual growth in net assessed values, which Young said was based on many forecasters' projections that a recession could be coming. Now, the referendum assumes 2.6 percent annual growth.
"The economy of Indianapolis drives the revenue that comes into IPS," Young said. "There's got to be a recession coming down the pike."
The district also lowered its cash balance projections. Initially, the district banked on having two months of cash reserves, which Young said was "right in line with our cash management policy." Now, it will have one month of reserves.
Lower reserves eventually could affect the district's credit rating, he said, or could place IPS in a difficult position if the state gets in a financial pickle and decides to withhold a tuition payment.
"We're putting ourselves at a risk cash-flow-wise," Young said.
On state tuition support, IPS initially projected 0 percent growth per pupil, a figure the district came up with based on past practice. Now, it is projecting 1 percent growth in state tuition support.
"We need the state Legislature to come up with 1 percent growth for eight years," he said.
Ahmed Young
Ahmed Young, the district's chief of staff, said the chamber is committed to advocating for the district long beyond the actual referendum vote. "Advocacy has to continue, in some respects, in perpetuity."
Huber told IBJ the chamber is "still trying to determine the extent of time and money we would put behind the referendum on the political side."
And he said lobbying at the Statehouse for IPS to receive a 1 percent boost is "TBD" but that the chamber would "lobby to make them successful one way or another."
Pryor, the MIBOR official, said IPS' work with the chamber was "a really good process" and "kind of sets a stage for how we look at referendums in the future."
'Seeds of doubt'
But some people wonder whether the chamber had too much influence in this process. Valentine, the IPS parent, said she was "frustrated with the chamber" because "I feel they planted seeds of doubt for the public" who might not be as invested in IPS as parents are.
"When you're not in the thick of it or don't have kids in the system, the idea of public education being good for the whole community tends to be lost in the conversation," she said.
Melissa Fisher, mother of two IPS students and the wife of Indy Chamber Chief Policy Officer Mark Fisher, even had harsh words about what she called a secretive negotiation process between the groups.
"It appears it all happens behind closed doors," Fisher said. "That was really disappointing and I think really confusing to a lot of people. We really would like more transparency. It's just really hard to look at that when your kids are the ones in the middle of it. This isn't how public education should be."
Was it ultimately worth it to have the chamber's support? Ahmed Young said yes, because of "political realities."
"Adding their support and their advocacy to a really large campaign is really important, particularly when you're thinking through the lens of how you optimize the chances of success," he said. "It was and it is important."
Huber, responding to the critics, said "we can agree to disagree."
"I don't know if we have any more important work as a business organization on supporting the future workforce," Huber said. "I can't worry about if some people are going to not approve of our involvement."
The stakes are high. IPS says on its website that, if the referendum fails, it "could be forced to freeze teacher and employee compensation, reduce educational programs for students, reduce the quality of services for students with special needs, and continue to defer building maintenance and scale back transportation services."
Melissa Fisher said she plans to support the referendum because she can see "there is clearly a need" for more resources.
"We probably have the most amazing teachers in their fields [at her children's school] and it's a shame they're not being paid on par with others," Fisher said.
Still, she said, parents and other taxpayers need more information.
"They have not been clear on why we're in this situation," Fisher said. "I think a couple of nice handouts probably would have gone a really long way. There is no way you can go from such a high number to a much lower number and not have to come back for more if that need is really there."
"The big question in my mind is," she added, "'When are you coming back to ask for more?'"•
Please enable JavaScript to view this content.