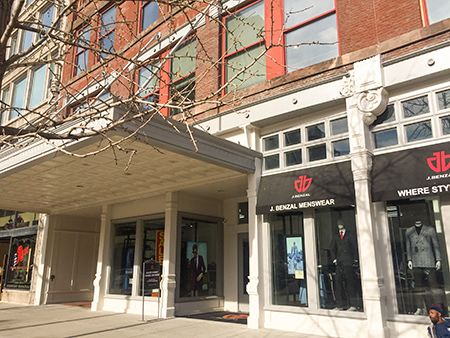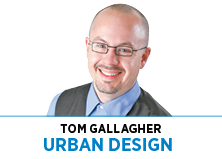 I hope that, by the time you read this, your holiday shopping is long behind you. But the future of retail is a hot topic in any season, and much of what we hear is less than jovial.
Words like Armageddon, apocalypse and extinction are often bandied about in conversations about brick-and-mortar retail, but the future is not so bleak—provided consumers can do their shopping in a pleasing environment.
Despite perceptions, in-store retail sales have been growing around 3 percent each year since 2009. Retail salespeople continue to be the largest single employment category and, combined with cashiers, account for nearly 6 percent of all U.S. employment.
Stories of retail bankruptcies and closings are inescapable, but those instances are more a correction than a collapse considering that retail space in the United States is way overbuilt. We have nearly double the retail space that exists in the other top five world economies combined.
Savvy retailers are finding ways to provide shoppers multiple ways to shop and delivering an encounter and product that feel personalized and meaningful. Brick-and-mortar outlets are and will continue to be essential to the marketplace, but the future will see smaller storefronts, more experimentation and a highly curated experience.
All the eerie pictures of defunct malls are a testament to the limited ability of malls and the monoculture of suburban form to respond to changing consumer habits. In its Emerging Trends in Real Estate report for 2018, PricewaterhouseCoopers and the Urban Land Institute state, "In an important way, the shift from simply merchandizing goods to providing space for services and experiences is no fad. The key challenge for all brick-and-mortar retail is to provide stores where consumers want to shop."
For the most part, they want to shop in mixed-use, walkable, urban neighborhoods. In its 2016 report titled "Cool Streets," commercial real estate firm Cushman & Wakefield concludes that "this phenomenon is not happening in the malls … but in largely hipster neighborhoods notable for their embrace of the unconventional, out-of-the-box, and the cool. But they are also up-and-coming trade areas driven by dramatic demographic shifts and the preference for urban living." Mass Ave and Fountain Square were both cited in the report as examples of up-and-coming trade areas.
These are the kinds of places that can build a critical mass of people and activity that delivers the mixed-use synergy between residences, restaurants, cultural institutions, entertainment and workplaces that retailers need to succeed. Such areas offer an authentic sense of place and energy that enhances the experience. They are also the kinds of places Indy just does not have enough of.
These places don't need to be downtown. There are plenty of underperforming or vacant commercial areas throughout the city that could be transformed into walkable, mixed-use neighborhoods. Doing so would help to consolidate overbuilt and obsolete retail areas that contribute to sprawl and deplete our limited resources for their upkeep.
The PricewaterhouseCoopers Emerging Trends report identified three main areas of opportunity:
◗ Transforming close-in areas of suburban form into thriving urban-like destinations that combine housing, commercial and retail uses with open space.
◗ Reusing existing space to meet the new needs and expectations of businesses and workers.
◗ The continued increase in market strength of so-called 18-hour cities, like Indy, that are a tier below 24-hour cities like New York and Chicago.
It should come as no surprise that Indianapolis was listed in the top 20 markets to watch in 2019.
At the same time, we came up short on the bid for Amazon's HQ2. But many cities are going ahead with plans to accommodate 50,000 new workers, just as if Amazon were coming. We should do the same.
As Aaron M. Renn, a senior fellow at the Manhattan Institute, points out, "Amazon just provided a gigantic case study on the importance of talent over subsidies." Luring talent means paying attention to the Cushman & Wakefield report, which noted that nearly 500 companies moved their operations to walkable urban areas in 2016. "As companies compete for new hires and the best talent, being located in a vibrant neighborhood is considered a crucial selling point. The businesses in our study report that current and potential employees want neighborhoods with restaurants, cafes, cultural institutions, entertainment, and nightlife, as well as easy access by public transportation," the report said.
Clearly, we still have some work to do here, but we know what needs to happen—both to boost retail and lure talent to our city. Strengthening our neighborhoods as walkable, vibrant magnets for retail and people should be our priority.•
__________
Gallagher is a principal and urban designer with Ratio and a professor-in-practice of urban design at Ball State University. Send correspondence to TGallagher@ratiodesign.com.
Please enable JavaScript to view this content.