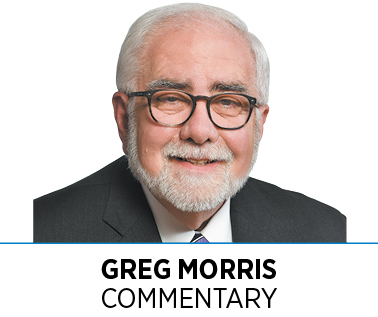 This is an update of a timeless column I wrote a few years ago. Its message produced many positive comments, so I thought it was appropriate to start the new year with a reminder of how we can be more effective leaders of our organizations. I hope you enjoy (again).
This column has a simple message—if you want to be a good manager, don't be a jerk. As someone who was a jerk manager in his younger days, I especially enjoyed a conference in Chicago presented by Ryan Dohrn, author of "How To Be A Manager Without Being A Jerk!"
Here are some random outtakes from the book:
◗ Email communication lacks tone, voice and cannot accurately communicate your emotions. Unless you are Stephen King, do not expect an email to express your feelings. Chats in person are much better
◗ Do not conduct all your calls on your speakerphone. One significant sign of vanity or egotism is the boss who conducts every call on his/her speakerphone for the whole world to hear.
◗ Do not talk about employees with other employees no matter the circumstance.
◗ Many managers suffer from SPIT, or "smartest person is talking" syndrome. More often than not, the manager does all the talking. This is seen by others in different ways. Most often, it is interpreted as the manager thinking that he/she is the smartest person in the room. Everyone hates the smartest person in the room. Work hard to guide conversations and not do all the talking.
◗ Ruling by fear went out with the Knights of the Round Table. Fear will get you nowhere in managing others.
◗ Be respectful of your employees' time. Ask them if they have plans before you drop a "three-hour, last-minute, need to be done by 9 a.m. tomorrow" project on them at 4:30 p.m. Then, if you ask for it, do something with it. Employees hate to see the hard work they have completed go unused. If you ever catch yourself saying, "Hey they are getting paid … they will get over it"—STOP! Rewind your internal systems. STOP! You are being a jerk! Do you value your time? Trust me, they value their time, too.
◗ You are the boss, so if you are leaving early tell the team. Do not make up an excuse. They will find out and you will look foolish.
◗ If you have an issue with one employee, talk to him or her, and do not send out a mass email to the entire team. (In other words, have the guts to address the problem at the source, and don't drag the rest of the team into a problem they have nothing to do with.)
◗ Last one—if you know it is right, do it. If you know it is wrong, don't do it. (If you do not know if it is right or wrong, don't do it.)
I believe the first step to success is to admit you just might be a jerk. Please know that, if you receive a copy of this book as an anonymous gift, it's confirmed—you are a jerk! But it's never too late to make a positive change. I still fall off the wagon on occasion, but I consistently try to be a better person, a more effective manager. Older and wiser? I hope that is true.
Dohrn is an accomplished speaker, sales and management trainer/coach and author. The book is available for purchase online at Amazon.
Note to self: Goal number one for 2019—don't be a jerk. Check. Onward and upward.•
__________
Morris is publisher of IBJ. His column appears every other week. To comment on this column, send email to gmorris@ibj.com.
Please enable JavaScript to view this content.